By GSPN Staff
2015 got off to a busy start for boys basketball with the GSPN pre-season tournament going strong for two weeks, allowing teams to get a small taste of what to expect when the regular season tipped off. When the season officially tipped off in mid-January, all 12 teams went full throttle in one of the more competitive league's the island has seen in a while.
In 2014, GSPN did their first ever GSPN Basketball Stars listing, and it drew a lot of attention. The basketball beat writers, GSPN's newest members in Jay Leon Guerrero and John Baza, and GSPN Sports Director Robert Balajadia, bring back the GSPN Basketball Stars with a whole new and exciting twist!
In this years list, GSPN chose a starting five and second unit from both the Taga and Gadao Division, 20 chosen stars total, and a big list of talent categories to highlight other aspects of the league's talent. Get all the info below as the boys get ready to get the 2015 postseason underway!
2015 Basketball Stars
Jay: John Buan (Sanchez Sharks) – One word to describe the Sharks' John Buan, relentless. Buan is the backbone for the Sharks on both sides of the court. He creates open opportunities for his teammates with his aggressive drives and is a pest on defense. Buan has a way of getting to the basket that forces opposing power forwards and centers to back pedal. The Sharks' leader is also a great defender recording four steals in a big victory against the JFK Islanders on their home court. His best performance was against the top seeded Islanders, he had a double-double scoring 19 points and grabbing 11 rebounds- not bad for someone under 5'7″.
Jay: Ricky Pak (JFK Islanders) – Pak helped the Islanders to the top seed in the Taga division with his streaky shooting and tenacious full court trap defense. The experience at the U-19 FIBA Oceania Championships helped Pak become a better all-around player. Against the Southern Dolphins on Valentines Day, Pak catapulted the Islanders with a huge third quarter run to help his team get the win at Southerns gym. Pak buried his jumpers at Southern going 7-for-10 from the field for 15 points and collecting 4 steals. If Pak continues his hot shooting, the Islanders will be in the championship game come March Madness.
John: Billy Belger (JFK Islanders) – Having already developed a reputation as one of the leagues best sharp shooters, Belger has played a crucial role in all aspects of the Islanders' dominance this season thus far. The intensity and leadership that he brings to his team is apparent on the court. Being only a junior, there is no doubt that Belger still has a lot more to offer to the Islanders' streak.
John: Karl Melencio (Okkodo Bulldogs) – There is no doubt that Melencio's game is a crowd pleaser, as his ability to dunk has garnered attention from fans. Bringing a great mix of offense and defense to the table, combined with his wingspan, Melencio has established his dominance among the league's post players. His performance in the last few games has only proved effective as the Okkodo Bulldogs have finally seemed to gel and are peaking at the right time.
Robert: John San Andres (St. Paul Warriors) – The center position has definitely lost it's luster in today's game with the speed and long-range shooting being incorporated in nearly every teams offense. Small-ball is at an all-time high and the bigs around the league have to be ultra talented and consistent low-post playmakers to be effective, and that's exactly what Warriors big-man John San Andres is. San Andres has a well polished back-to-the-basket game, and he gives the Warriors the strongest inside presence in the league. San Andres doesn't need the ball all the time to be effective as he also notorious for cleaning the offensive boards for second chance points, and his height on defense is enough to make opponents second guess when trying him at the rim.
Coach of Taga Division
Jay: Fred Peters (St. John's Knights) – Before the season started, the St. John's Knights lost a few key players to injuries and their varsity team members were limited. There was a debate to just put in a team for junior varsity for the small school in Upper Tumon. However, after the GSPN pre-season tournament, the Knights decided to roll the dice and play with only seven members on the team. The gamble proved to be a success as the Knights won seven games with a squad of five freshman, one junior, and one senior. Coach Fred Peters led his team to earn the respect of other teams with upset wins over St. Paul's and Okkodo. Although his team fell short of the playoffs, the work coach Peters put into the program deserves some recognition.
John: Fred Peters (St. John's Knights) – With a team that only consists of seven players, most of which being freshmen, Coach Peters was able to guide his players and record a total of seven victories this season. With some of the victories coming against the leagues best teams, this young team isn't afraid to go against the league's veterans. The Knights are in a rebuilding phase at this point, and that doesn't seem to be much of a problem as the team is showing promise after this season.  Coach Peters and the program have done a noteworthy job this far and as they look to rebuild and recruit, I'm sure the results will continue to improve.
Robert: Jin Han (Sanchez Sharks) – For a team that struggled early in the GSPN pre-season tournament, to finishing in the top four, the Sanchez Sharks basketball team proved to have heart. Then, the regular season began and the Sharks defended home-court to a 6-0 record before falling in the last two games of the season (third best home record in the league). Sanchez now finds themselves in the thick of the playoffs and head coach Jin Han is pulling all the strings. Sanchez may not have the most recognised stars in the league, but Han has figured out how to win games by playing to his teams strengths, which may appear to change on some nights, but Han always seems to figure it out. In a crowded Taga division, the Sharks aren't just a consolation playoff team, and Han isn't just your average coach.
John: Tristan Jose (FD Friars) – It's a little difficult to standout in a team that consists of 15 players with starter abilities, but Tristan Jose's leadership on the court and productive numbers on a consistent basis have helped the senior guard lead his team to one of the leagues best.  Jose's smooth handles and uncanny ability to finish at the rim have proved effective for the 2-guard.
John: Diallo Cruz (Southern Dolphins) – Southern high's Diallo Cruz is no doubt one of the most explosive guards in the league. "Instant offense" pretty much sums up Cruz's style of play; as he finds his way to the rim quite often and possesses an above average long range game.  Though his offense does seem to overshadow his defense, Cruz is able to use his explosiveness and timing to pick off passes nearly every game.
Jay: Ryan Teologo (Southern Dolphins) – Teologo is one of the most athletic players in boys basketball. The Dolphins get production off the boards thanks to Teologo out-jumping the competition. An all-around athlete, Teologo also has good stamina and cardio. He is a quick jumper which makes him get to the ball off rebounds faster than bigger players down low. He may not be as strong as the other forwards, but his quickness and leaping ability helps him stuff the stat sheet. Teologo had a huge game against the Friars February 24th at the Phoenix Center with 21 points and 12 rebounds (6 offensive, 6 defensive). With Diallo Cruz running the point, Teologo and the Dolphins look to stun the competition come play time.
Jay: Mathew Soto (GW Geckos) – With GW's starting center Josh McCarell out with a season ending injury, a big void was needed to be filled in the Gecko front ourt. Soto gladly stepped up to the challenge by doing an exceptional work in the paint for the purple-and-gold. Soto was an absolute beast all season for the Geckos collecting double-doubles in the process. You would always find Soto collecting offensive rebounds or chasing loose balls that helped the Geckos with second chance points. Against Guam High, Soto scored 17 points and grabbed 16 rebounds (7 offensive rebounds) in a victory at Guam High on February 23rd.
Robert: Devin San Augustin (GW Geckos) – The GW Geckos shook up the league after winning the GSPN pre-season basketball tourney, and San Augustin was a huge reason why. His height alone allows him to do as he's expected, grab rebounds and alter shots defensively, but what you're also getting with him is a forward with lethal range combined with a feather-soft jumper and fearlessness to attack the basket. With 2014's leading scorer Josh McCarrel, San Augustin picked up the scoring slack, and his toughness on both ends of the floor give the purple and gold team a chance to win every night.
Coach of Gadao Division
Jay: Lawrence Luces (GW Geckos) – The GW Geckos surprised everyone by winning the GSPN pre-season tournament over the mighty Okkodo Bulldogs. The Geckos have since remained a force to be reckoned with and are probably the most dangerous team in the league. Luces guided the Geckos to a second seed in the playoffs and will have home court advantage in the first round. Compared to last year, the Geckos improved drastically and are probably the team to beat in the playoffs thanks to the direction of coach Luces.
John: Eddie Pelkey (FD Friars) – Helping the Friars to achieve a winning record for the past four seasons, Coach Pelkey's passion for the game combined with his overall care for his team has brought the Friars' program this far.  Guiding his team all the way to Championship last year and ending FD's championship drought is just another accolade to add to Pelkey's coaching resume; a resume that includes coaching the 2013 Friars squad, which I'm sure he credits as one of the best. Coaching a team with a VERY deep bench is by no means an easy task, but Pelkey gets it done and it's evident by the Friars' division leading record.
Robert: Eddie Pelkey (FD Friars) – How do you manage a team full of talent when each of the 15 players that wear a jersey are a legitimate starter? You play them, all of them, in every game. Friars head coach Eddie Pelkey has not deviated from his tactic, making platoon swaps and subs every quarter with no one-player getting more significant minutes than the other. The most impressive part about it is how much each of the players have bought into the game plan and everyone understands their role. The Friars locked up home-court advantage in the playoffs where they are undefeated, the best home record in the league. With only two losses under their 2015 record, expect Pelkey and the boys to have it all figure out come playoff time.
The Second Unit
Taga

Chris Conner (JFK Islanders)
Aiden Ferrara (Okkodo Bulldogs)
Michael Min (St. John's Knights)
Wayne Jesus (JFK Islanders)
Isaiah Ewert (St. Paul Warriors)
Gadao
Rodney Taitague (Guam High Panthers)
Nick Clark (FD Friars)
Nathaniel Kyle Gaitan (GW Geckos)
Jujuan King (FD Friars)
Justin Dimla (FD Friars)
Talent Categories
Names on a list are one way to see who are the stars of the league, but our beat writers took a closer look at what exactly makes some of these players special in different categories that highlight the standouts and their respective play style!
Mr. Basketball (MVP)
Karl Melencio (Bulldogs) – Bulldogs forward Karl Melencio was a unanimous choice for the MVP award after a stellar 2015 season. Choosing an MVP is most difficult with such a talented group of players, and the best way to shakedown who is the most valuable player is to remove the player from the team and see how they look. Melencio's importance to the Bulldogs is well felt on both ends of the floor, with his ability to score and blocks shots with the best in the league. Each win this season can be traced to Melencio's efforts, and Okkodo has finished among the league's best.
Rookie Of the Year (ROY)
Jay: Michael Min (St. John's Knights) – As a freshman, Min demonstrated impressive leadership skills with a young St. John's Knights team composed of only seven players. He logged in heavy minutes for coach Fred Peters and helped the Knights to seven wins. No one expected the Knights to be high in the rankings, but Min helped his unit stay focused, humble, and hungry. The Knights have a bright future with Min as their quarterback.
John: Michael Min (St. John's Knights) – Not many freshmen are able to compete at the varsity level with as much composure, but Min is an exception.  Guiding the offense and setting the tempo for the Knights, it almost seems like this young rook has played varsity for a couple of years now.  Min has done an impressive job thus far by leading his young team to an impressive seven wins this season, under the guidance of Coach Fred Peters.  His output shows promise for the young Knights squad in the future.
Robert: Michael Min (St. John's Knights) – The buzz when Michael Min was an 8th grader was which high school he was going to play basketball at. When you have that kind of attention, you're bound to be a special player. Min decided to stick with the Knights and he was a big reason St. John's competed night in and night out (pun not intended). At just a freshman, his ability to hang with some of the leagues best prove that his high school career is one to play close attention to. It's scary to believe he's going to get better, and he undoubtedly will.
Honorable Mention:
Juan King, Friars
Kobe Sotelo, Harvest
Nathaniel Kyle Gaitan, Geckos
Ethan & Eric Alegre, Geckos
Takumi Simon, Knights
Dime Disher (Floor General)
Jay: Vern Gustilo (Okkodo Bulldogs)  – Vern "#theVern" Gustilo led the Bulldogs on offense with his Ginobili-like passes. Gustilo uses his speed and worked the pick-and-roll well with big men Karl Melencio and Aiden Ferrera for easy buckets in the paint. Opposing defenders also had their ankles broken with his killer crossovers as he drove to the basket. Gustilo's basketball IQ is among the highest in the league and he kills the opposition in the open court. He also has the best lob passes on set and baseline plays. Gustilo scored 15 points and dished out seven dimes against the Sanchez Sharks on March 3rd to hand the Sharks their only loss on their home floor. Gustilo has championship game experience and look for him to be key in coach Ian Innocenio's offense come playoff time.
John: Vern Gustilo (Okkodo Bulldogs) – Gustilo has helped the balanced Bulldogs achieve a high ranking in the tough Taga division of the league with his leadership on court and high basketball IQ. His ability to drive and dish, however, has been a crucial part of the Bulldog's flow on offense.  Gustilo's nifty ball-handling abilities and keen ability to set his teammates up for high percentage shots has landed the junior PG the honor of this year's "Dime Disher".
Robert: Vern Gustilo (Okkodo Bulldogs) – He may be "#TheVern" due to his defensive play that made him an internet sensation, but he's also the league's best at getting his teammates all on the same page. Gustilo is the fastest player in the game and he often uses his speed to attack the basket or draw in the defense to get a clean look to his teammates. The Bulldogs feed off of Gustilo's unselfishness and willingness to pass the ball and they are tough to beat when opponents try to out-pace Gustilo.
Honorable Mention:
Aljurell Grape, Islanders
Michael Min, Knights
Josh Paulino, Friars
Mat Soto, GW
Angelo Rhodes, Warriors
Defensive Anchor
Jay: Jujuan King (FD Friars) – The Friars picked up transfer student Jujuan King from Guam High School. King does things on defense that statistics don't show. He alters shots, creates turnovers by stepping in the passing lane, and he takes charges. Against the Knights, King had a highlight open court block on Michael Min that awed the crowd. King has exceptional leaping ability and is good on the box out on defense. He usually guards the oppositions best forward and limits them to low percentage shots.
John: Jujuan King (FD Friars) – With the acquisition of brothers Jujuan and Juan King, the FD Friars knew they were getting the complete package. With brother Juan as the offensive boost, Jujuan provides the defensive intensity that the Friars pride themselves on.  Being a mobile post and possessing excellent timing, combined with an impressive wingspan, King is a monster on the defensive end as he pulls down boards and gets timely blocks.
Robert: Nick Clark (FD Friars) – Clark is often the smallest person on the court, but he's given the toughest defensive assignment every night on a team that focuses on controlling the game on the defensive end. Clark always appears to annoy his opponents since he's too quick to get by and he has fast hands which allow him to collect steals every game. Pelkey often calls on Clark's defense during crunch time, and his ability to lock down his opponents allow the Friars to control any pace of the game.
Honorable Mention:
Eric Alegre, Geckos
Karl Melencio, Bulldogs
Devin San Agustin, Geckos
Aiden Ferrara, Bulldogs
Isaiah Ewert, Warriors
Spark Plug (Instant Energy)
Jay: Nick Clark (FD Friars) – When the Friars need big plays, Nick Clark seems to be that special player making things happen to seize the momentum. Clark isn't afraid to take big shots when the game is on the line for the Friars. He came off the bench against the Dolphins and exploded for 13 points (three 3-pointers) in the third period to put the Friars back in the game after trailing by double digits. He later ignited the offense in the fourth quarter to help close out the 65-63 win at the Phoenix Center. Clark also hit the go ahead basket against Okkodo in the 2014 championship game. When big games are on the line, coach Eddie Pelkey relies on Clark to make big plays for the Friars.
John: Nick Clark (FD Friars) – This one was pretty much a lockdown for Clark, dating back to the previous season as he was able to come off the bench for the Friars and hit clutch buckets to lift FD to win the championship.  Though the beginning of the season began a little slow for Nick, his big break came against the Geckos in January when Clark scored 12 points in the fourth to come back and win the game for the Friars. He is best described as an instinct player, with a mentality to score and willing to step up and take big shots, all while coming off the bench.
Robert: Wayne Jesus (JFK Islanders) – Wayne may not be the biggest name on the Islanders roster, but he is the most irreplaceable. Jesus is more than just a high energy guy, he makes game changing plays and often gets the spark going for the Islanders high powered offense. He scored the teams first nine points against the Okkodo Bulldogs in their first meeting, and provided clutch scores against them during their second meeting. Jesus plays fast and the Islanders often seem to feed off his energy. When Wayne gets going, the Islanders are nearly impossible to stop.
Honorable Mention:
John Buan, Sharks
Rodney Taitague, Panthers
Wayne Jesus, Islanders
Liann Torres, Bulldogs
Vern Gustilo, Bulldogs
 Most Improved
Jay: Devin San Agustin (GW Geckos) – Devin's breakout games at the beginning of the season, namely his performance against the Dolphins at the Southern gym, helped to lift the lanky GW post player to become a key factor in the Geckos' success this far in the season. Consistently recording blocks and pulling down rebounds, San Augustin has cemented his presence in the paint nearly every game.  His improved performance this far in the season will be a great asset as the Geckos look to make it far in the playoffs.
Jay: Devin San Agustin (GW Geckos) – The Geckos had much success thanks to the play of Devin San Agustin. Known more of a superb volleyball player, San Agustin got the attention of other teams with his moves in the post and rebounding. The Geckos have the perfect 1-2 punch with San Agustin and Mathew Soto down low collecting rebounds and scoring over their opponents. The Geckos, who have solid players at guard are now well-rounded thanks to their much improved front court.
Robert: Justin Dimla (FD Friars) – From being a role player on the bench to becoming the Friars go-to low post threat, Dimla has increased his game, though his minutes haven't changed all too much. Not only has he become more efficient on offense and defense, he's in the game in crunch time and often delivers on big plays. He's can shoot free throws and has the offensive post moves to be considered one of the league's best big men.
Honorable Mention:
Robert Kranz, Panthers
Wayne Jesus, Islanders
Sharp Shooter
Jay: Takumi "Curry" Simon (St. John's Knights) – "Don't give him space, he will burn you with 3's," said Shark coach Jin Han about St. John's freshman guard Takumi Simon. Simon has the sweetest stroke in the league, similar to his NBA idol Stephen Curry. Opposing team benches gasp when he releases a three-pointer, which he usually sinks. He burned the Friars for six three-pointers in the pre-season for 26 points.
John: Takumi Simon (St. John's Knights) – If you've played against him, you already know, DON'T LEAVE HIM OPEN. Simon's quick release shot has developed the nickname "Curry", after NBA guard Stephen Curry, for the Knights freshman. He has already developed a reputation in the league as a sharpshooter, but improvement in the ability to move off the ball will surely make this young SG a force to reckoned with in the future.
Robert: Billy Belger (JFK Islanders) – Billy "The Kid" Belger doesn't just shoot the ball well, but he does so further than anyone else in the league. Defenders have to watch out for Belger's long-range capabilities as soon as he passes half court. Despite having a defender in his face, Belger is unphased and often gets a clean release anytime he wants to.
Honorable Mention:
Dominic Diego, Dolphins
Ricky Pak, Islanders
Kalvin Vitug, Sharks
Vern Gustilo, Bulldogs
Nick Clark, Friars
Stat Vaccum
Jay: Billy Belger (JFK Islanders) – Belger is the closest player to a LeBron James in the league. He collects points, rebounds, assists, steals, and blocks consistently. He has good passing skills and can rebound with the big boys. He causes match up problems for other teams and Belger can guard just about anyone in the league. Look for him to out up big numbers come playoff time, possibly a triple-double in the making.
John: Chris Conner (JFK Islanders) – Conner's wingspan and hustle on both ends of the court provides the extra boost for the Islanders' dominance in the league.  His ability to block, defend, score and all of the above racks up this post players overall stats at the end of the game.  Conner is a workhorse, and it shows especially against the league's top teams as he consistently puts out and helps lead his team to victory.  He is sure to come up big for the Islanders as they seek redemption and look to bring home the 'ship.
Robert: Jason Santos (FD Friars) – Although a heavy rotation may lower Santos' output in the box score, he's an efficient scorer and athletic enough to disrupt things on the defensive end. Santos' best attribute is scoring, but he's got the ability to do so much more, namely get his teammates involved with a few highlight-reel passes, or grab a big rebound that leads to a big bucket.
Honorable Mention:
Karl Melencio, Bulldogs
Nate Lorenzo, Bulldogs
John Buan, Sharks
Arvin Flores, Knights
Rodney Taitague, Panthers
Devin San Augustin, Geckos
Mat Soto, Geckos
Aiden Ferrara, Geckos

GPS Sports Calendar
SU

MO

TU

WE

TH

FR

SA
26

27

28

29

30

1

2
Events for October
1st
No Events
Events for October
2nd
No Events
Events for October
3rd
No Events
Events for October
4th
No Events
Events for October
5th
Events for October
6th
Events for October
7th
Events for October
8th
Events for October
9th
04:00 PM - 06:00 PM
Turner Road, Nimitz Hill
Events for October
10th
No Events
Events for October
11th
No Events
Events for October
12th
Events for October
13th
Events for October
14th
Events for October
15th
Events for October
16th
31

1

2

3

4

5

6
Events for October
31st
No Events
National Guard Athletes
Rose Munoz
An educator, triathlete, mother and Guardsman all in one! The ever active Rose Munoz almost never stops moving, but she's found a way to balance her busy life while serving from home!
COMING SOON …
Guam's Strongest Man & Woman Competition OCTOBER 30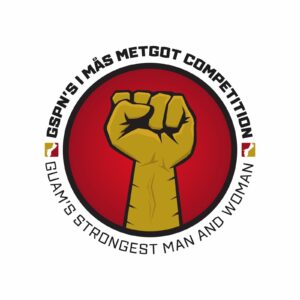 QUICK HITS
Kevin Wang takes gold in the USAPL Thunder Open in Pueblo, CO. He is also a former photographer for GSPN and a registered nurse.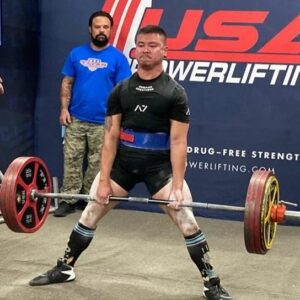 ___________________________________________________
14-year-old Franny De Leon Quitugua made her muay thai amateur debut in Burbank, CA where she won the Cali Kids 2 110-lb. division. She is the daughter of Jaime Quitugua and the granddaughter of Frank and Norma Quitugua of Agat.