[useful_banner_manager_banner_rotation banners=72,74,79 interval=10 width=120- height=600 orderby=rand]
By Michael Cruz
Guam High 2014 graduate LJ Aguon just completed his first season of football at Southwestern College (SC). Aguon played four years of football at Guam High. He was selected the All Island Offensive MVP and 1st Team quarterback his junior year. His senior year, Aguon was 2nd team All-Island QB. Both years, the Panther had winning records and finished in 3rd place. Aguon was also a starter in basketball, threw discus and javelin in field events. After graduation, LJ decided to stay on Guam and worked. He stayed active by playing basketball with the Island Wolves and was a volunteer football coach with Guam High.
Guam Grind
LJ grew up in San Diego and actually started playing football during middle school before moving back to Guam. The plan was for him was to play for the SC Jaguars. SC is one of 74 junior colleges football programs in California. The schools provide another chance for high school football players to continue as student athletes. After nearly two years off from football, Aguon started practicing again at SC. He tried out for QB his first day and was moved to slot receiver.
The move didn't effect his ego, because LJ is a football player. He won awards as best receiver at football camps stateside in high school. After putting in repetitions at slot receiver, LJ got to play in the team's first game where he registered two catches for 9 yards. Next, LJ played in game 3 and had 1 carry for 2 yards and SC won their first game of the season. The team despite winning started to lose players due to injuries and players walking off the team. 
Opportunity Knocks
Aguon almost considered redshirting his first year.
"The first game they rotated me in from being 3rd on depth chart to second. Then last week I was first because the starter got hurt. So hopefully I'll start in our next game" said Aguon. In game 4, Aguon had 1 catch for 22 yards. Game 5 saw LJ starting on special teams.
"This past weekend I just had my biggest game. I came from not being on special teams to starting kickoff and punt. Then played almost all the of the game at slot receiver." said Aguon.
He finished with 3 carries for 18 yards and 1 reception for 7 yards. In game 6, LJ had one catch for 11 yards. In game 7, Aguon had his best receiving game of the year with five catches for 58 yards against Mt. San Jacinto. In Game 8, the Jaguars faced the College of the Desert. The team had gone through four QBs and now it needed a 5th.
Aguon stepped in at QB for the first time since his Guam High days. He finished with 81 yards passing and threw his first collegiate TD pass. It was the highlight moment for the season. The last game of the season, LJ hurt the MCL in his knee. He will not need surgery and will rehab in the offseason. LJ plans to return to Guam for winter break and play again at SC his sophomore year.
Question & Answer
MC: Do you think taking the year off benefited you?
LA: I believe it did. Because for me if I came in January I might have not been mature enough mentally for everything you have to take in at the college level. Literally football becomes your life at the college level. Multi-athletes go from multiple dimensions to one dimensional at this level to only having to pick one sport of maybe 3-4 sports they played in high school. So yes I believe so, it also gave me the chance to build a more durable frame for the college level. I came out here at 175lbs then came here and went up to 185lbs. At the college level frame and appearance gives all coaches a good first impression usually.
MC: Did you have to tryout?
LA: Every day is a tryout. Even if you a starter, you're still trying keep your spot or you get demoted. But really there is no real try outs, no one really gets cut. If my coach feels that he can't get your rotated he'll talk to the athlete about redshirting or grey shirting
MC: What are you benching, squatting, and deadlifting now. Is your 40 still about 4.9?
LA: Right now I bench 240lbs, deadlift 235lbs, and squat 320lbs. My 40 got way faster since my hamstring got better. But, I don't know how much faster.
MC: Saw those HUDL highlights. Guam Bomb?
LA: I just threw something together. Guam Bomb is what I got for playing out here. The guys gave me that name.
http://www.hudl.com/athlete/5404957/highlights/306819557/v2
MC: Any advice for aspiring high school players on Guam wanting to play college football?
LA: Just hope the guys that do plan on playing at the college level understand that it's more than just fun and games. It's all about business and getting the job done. So I hope when they get out they're more focused than ever.

GPS Sports Calendar
SU

MO

TU

WE

TH

FR

SA
31

1

2

3

4

5

6
Events for June
1st
No Events
Events for June
2nd
No Events
Events for June
3rd
No Events
Events for June
4th
No Events
Events for June
5th
No Events
Events for June
6th
No Events
7

8

9

10

11

12

13
Events for June
7th
No Events
Events for June
8th
No Events
Events for June
9th
No Events
Events for June
10th
No Events
Events for June
11th
No Events
Events for June
12th
No Events
Events for June
13th
No Events
14

15

16

17

18

19

20
Events for June
14th
No Events
Events for June
15th
No Events
Events for June
16th
No Events
Events for June
17th
No Events
Events for June
18th
No Events
Events for June
19th
No Events
Events for June
20th
No Events
21

22

23

24

25

26

27
Events for June
21st
No Events
Events for June
22nd
No Events
Events for June
23rd
No Events
Events for June
24th
No Events
Events for June
25th
No Events
Events for June
26th
No Events
Events for June
27th
No Events
28

29

30

1

2

3

4
Events for June
28th
No Events
Events for June
29th
No Events
Events for June
30th
No Events
Foody's 5 Fun Facts
1-Year Anniversary Blooper Reel
DID U KNOW?
The ND Royals have only lost one soccer game in the past four years (2016-2019), which was an early season loss to the St. Paul Warriors in 2019. ND was coming into 2020 as the four-time defending champions.
COMING SOON …
ALL SPORTING EVENTS HALTED DUE TO THE CORONAVIRUS ISSUE
QUICK HITS
Morgan Aiken signed a contract extension with the Saitama Broncos in the Japanese Pro Basketball League.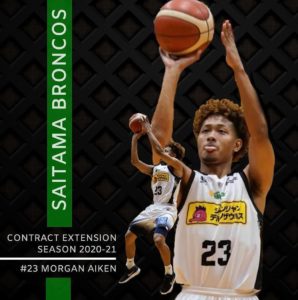 —————————————————-
Fight announcement: Frank "The Crank" Camacho will take on Matt Frevola on June 20th!