By Robert Balajadia
It was gut check time for the FD Friars football team Friday night, playing visitor to the Okkodo Bulldogs in the Bulldogs homecoming atmosphere. In their toughest game of the season, the Friars showed grit by besting the Bulldogs 17-10, scoring 17 unanswered points in spite of heavy rain.
FD improves to (6-0) on the season and Okkodo falls to (3-3) ending a three-game win streak. Friars lead runner Leon Shimizu believes the team needed a game like Friday nights contest to serve as a wakeup call.
"In some ways our record has made us complacent and we really needed this kind of game to show that we have to continue to work hard on every play, no matter what's going on. The weather played a big factor in the game tonight, it was tough for everyone out there," said Shimizu.
Shimizu totalled over 100 yards of rushing, and the teams only offensive touchdown. The other 10 points came from special teams, one in the most uncanny way imagined.
The Friars had just marched down the field to the Bulldog goal line late in the 3rd quarter when Shimizu took a hand off to the strong side of the defense on 4th down for a touchdown to go up 16-10, but a penalty for holding by the Friars was thrown. Another penalty on special teams by holder Bryton Cepeda had pushed the team back even more.
FD was the looking at a 33-yard field goal attempt from by kicker Jerome Artero for the lead-changing score. The snap was well low and Cepeda knew it was a broken play, so he then grabbed the ball and powered through the left side of the special teams blockers where he then found open space in the middle of the field, breaking one tackle to finish off a 23-yard touchdown run.
"That's obviously not was what was supposed to happen, but I've ran that play before where the snap is bad and I have to do something with the ball. I've only done it on extra points, never on field goal attempts," said the fortunate Cepeda.
Shimizu scored the teams first touchdown late in the second quarter off his fourth carry from seven yards out to cut the 10-0 deficit to a single possession. The Bulldogs gave up three first downs with defensive penalties which allowed the Friars to settle into the game offensively.
Defensive Turnaround
The Bulldogs became just the second team to score on the FD Friars defense this season. Okkodo rode a giant wave of homecoming momentum by shutting down the Friar offense while making the most of their opportunities against the 'Maroon Wall'.
After forcing a three-and-out, The Friars were too forced to punt at their 16-yard line where punter #19 had to get low to pick up a bad snap, but his knee went down as soon as touched the ball causing a turnover on downs.
Okkodo used a run play to set up a play action where Bulldog quarterback Jaythaniel Cruz hit his fullback Joshua Cruz for an 11-yard score to open the game.
The Friar offense spend all 1st quarter going in the opposite direction, tallying negative yardage due to the Bulldog's busy front seven.
Okkodo kicker Aiden Ferrara scored the teams only other points after nailing a 33-yard beauty right before halftime to set up a 10-0 deficit, the largest FD has faced all season.
"Going down 10-0, that's something that never happened before this season. I'm really proud of my boys and how we managed to pull out that though victory," added Cepeda.
Other Score
PHOTO GALLERY BROUGHT TO YOU BY:

Foody's 5 Fun Facts
World Champ Kaleb Cruz
DID U KNOW?
Kein Artero has a list of who's who of Artero uncles who've starred in Guam's gridiron: Andre Artero UOG Tritons & Hals Angels OL, Bubba Artero UOG Tritons & Hals Angels OL, Kenny Artero SSHS DB/Baseball Pitcher, Jesse Sablan FD & Hals Angels FB, Roland San Nicolas FD & Hals Angels OL, Chuck Ada SSHS & Hals Angels DB,  Ed "Rock" Artero SSHS & Hals Angels MLB, "Wild" Bill Ada FD & Hals Angels ML, Jared Ada FD & Hals Angels WR/Utility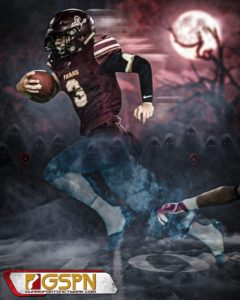 COMING SOON …
– 24th Marianas Fishing Derby
– NFL Week 3: Steelers at 49ers
QUICK HITS
UOG Athletics announced that head men's basketball coach Brent Tipton has stepped down due to personal reasons. UOG is now seeking for a replacement after Tipton's three years at the helm.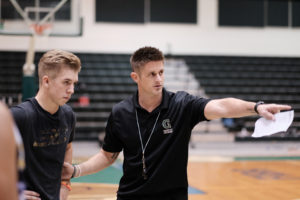 —————————————————-
Kyle Reyes brought the Boom to Russia and delivered a huge 1st round knockout in ACA 98.