PRESS RELEASE – Saturday, March 22, 2015:  The Guam Weightlifting Federation hosted its first invitational weightlifting competition in over 15 years at the Leo Palace resort in Manengon, Saturday, March 21, 2015.  An estimated 200 spectators gathered and cheered the 16 Men and 10 women who took the stage to participate in the open format competition.   Former Guam weightlifting athletes that represented Guam in international events and the Olympics during the 1980's and 1990's partnered up with the new GWF to judge the event.
Competitors performed 3 attempts of 2 movements, starting with the snatch and then followed by the clean & jerk.  Overall scoring was based on the Sinclair coefficient- The international measurement which factors the weight of the lift and the athlete's weight to derive a score.  Athletes were also scored based on weight categories.  The purpose of the invitational was to find athletes in 8 different weight classes to form the Guam National Weightlifting Team and represent Guam in international events.
The overall winners in the female division are as follows:
1st place: Kimberly Taguacta CrossFit Gof Metgot, BW(52kg), Best Snatch=52kg  Best C&J=73kg  Sinclair Total=191.48
2nd place: Amy Reyes CrossFit Gof Metgot, BW(61.6kg), Best Snatch=52kg  Best C&J=80kg  Sinclair Total=178.01
3rd place: Kayla Taguacta CrossFit Gof Metgot, BW(54.1kg), Best Snatch=40kg  Best C&J=61kg  Sinclair Total=149.89
The overall winners in the male division are as follows:
1st place: Paul Claros CrossFit Gof Metgot, BW(74kg), Best Snatch=110kg  Best C&J=137kg  Sinclair Total=318.27
2nd place: Shane Concepcion CrossFit Gof Metgot, BW(82kg), Best Snatch=100kg  Best C&J=140kg  Sinclair Total=292.09
3rd place: Justin Westbrook  Chamorri CrossFit, BW(92.2kg), Best Snatch=107kg  Best C&J=140kg  Sinclair Total=284.15
Over the course of the next year, the Guam Weightlifting Federation with the help of the Guam National Olympic Committee and the help of the GWF sponsors, IT&E, Bank of Guam, Bonded, and the Leo Palace Resort, looks forward to hosting more events and seminars to grow the sport of Olympic weightlifting on Guam.
PHOTO GALLERY:

Athletes Birthdays by W5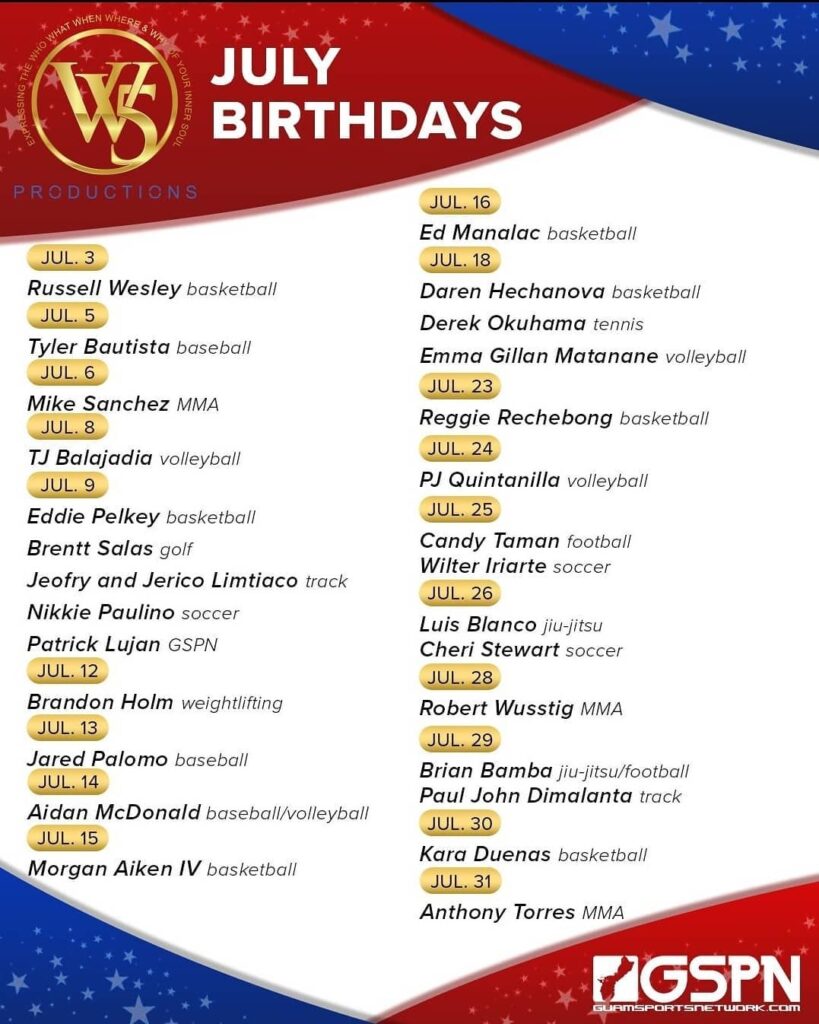 Foody's Fun Facts
Favorites From Year 2
COMING SOON …
2020 Tokyo Olympics
UFC Fight
Aug 1: Trevin Jones vs. Tony Kelley
QUICK HITS
——————————————————–
Guam's Joey Miranda met up with Chamorrita Softball Star Bubba Nickles and Olympic Teammates Dejah Mulipola and Aubree Munro out in Tokyo as we approach the Olympics!
Photo credit: GNOC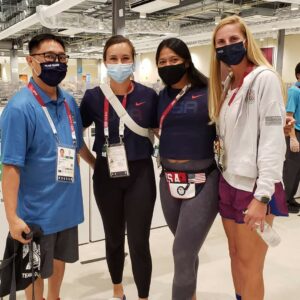 ——————————————————–
Former Guam resident Tre Taylor has committed to play cornerback for the Southwestern Junior College Jags.
Turner attended Harvest and FD before transferring to Hawaii where he played for Saint Louis, the 5th ranked team in the nation.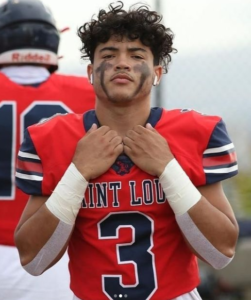 ——————————————————–
The big man Zach Banner getting to throw out the first pitch earlier today for the Pittsburgh Pirates!