[useful_banner_manager_banner_rotation banners=72,74,77 interval=10 width=120- height=600 orderby=rand]
(live audio broadcast: HERE with GSPN's Robert Balajadia & Guam High Panthers Head Coach Jacob Dowdell on the call. Due to technical difficulties audio picks up late in the 2nd quarter.)
By Jay Leon Guerrero
After leaving the field after being dominated in last year's IIAAG Football championship game, the FD Friars made it a mission to make it back and bring glory to the maroon and gold. Mission Accomplished.
The Friars finished the 2015-2016 season undefeated and gave coach Bruce Meno his first title as a coach after defeating the defending champion GW Geckos 27-8 on Halloween Night. It was their first title since the 2007-2008 season, and to the boys, it was long overdue.
"It's a great feeling to get rewarded for all the hard work put in from the boys and the coaches. We learned from last year, we decided to come back the following year and work hard to get back to the championship game," said Meno. "The seniors are the backbone of this team, each of them played a big role in winning the championship."
Senior RJ Rokop and Bryton Cepeda accepted the championship trophy from IIAAG President Marty Boudreau as the Friars celebrated on the field with alumni, family and friends.
Rokop and Cepeda anchored the defense to hold the Geckos to a lone touchdown which came with just seconds left in the game.
"We've been preparing for this game for a whole year and I'm glad the whole team came out played their hearts out," said Rokop.
"This is just the beginning, hopefully the team can use their experience and bring home another title next year. I give GW credit because they came out and fought, but our coaches prepared us for a whole year just for this game," said Cepeda.
First half
The 'Maroon Wall' was flawless in the first half. FD defensive coordinator Keone Badua was ready to counter any offensive plays from GW allowing only 10 yards with five tackles-for-losses and a sack in the first half.
De'Aundre Cruz had a heavy workload in the first half with 16 carries for 60 yards that led to a pair of touchdowns for the Friars. In their opening drive, the Friars scored from 14-yards out with senior fullback Jake Benito sprinting down the right side on a 4-and-inches play in the red zone. The Geckos clogged the middle expecting a dive but Benito took the hand off and made a wicked right cut as he dodged two tackles for the opening score to go up 7-0.
GW had no answer on offense, searching for the big play from quarterback Brendan Santos, but the pressure from Kobe Tupaz and Rokop didn't give him enough time to make accurate throws.
Both defenses stood their ground, trading possessions until the Friars started marching into Gecko territory just before halftime. With time ticking down till halftime, FD quarterback Daniel Phillips went for the big play and connected with senior wide receiver Devin Sudo for a 29-yard TD reception to go up 13-0 by the break.
Second half
Benito and Cruz continued to run aggressively to open up the second half with big gains for first downs to move the chains. Benito capped off the drive with a 19-yard score to put the Friars up comfortably, 20-0.
The Gecko offense continued to get bothered by the Friar defense forcing Santos to throw an interception. First team All-Islander Joaquin Mesa picked off Santos to give possession back to the Friars.
The Friars were unable to make use of the turnover as they were pushed back by a penalty and a sack by Jermayne San Nicolas. The Geckos got the ball back early in the fourth quarter but were unable to move the chains. The Friars got good field possession and scored another insurance touchdown by Cruz from six yards out as the Friar nation started to celebrate.
But the Geckos, showing true champion spirit did not give up. Santos, a senior, ran for a first down and connected with Devin San Agustin for 30 yards which set up an 11-yard TD reception to receiver Jacob Frias. Santos later connected a two point conversion to Luis Hofshneider to end the game at 27-8.
Santos completed 8 passes for 59 yards, he also led the Geckos in rushing with 18 yards. Defensive MVP Damon Hocog had a game high 8 tackles, San Nicolas had 5 tackles and a sack for the Geckos. Both Hocog and San Nicolas are juniors and will anchor the defense next season for head Ryan Rios. Rios has seven titles in his 12 year coaching era at GW, his lowest finish is fourth place.
Cruz rushed for 107 yards with a TD, Benito had 79 yards and 2 touchdowns. Mesa had 5 tackles and an interception for the Friars, Kobe Tupaz had 4 tackles, 2 tackles-for-losses and a batted down pass defense for the maroon and gold.
"It's an amazing feeling to win this for our school. Our coaches created plays against different teams; they worked really hard to get us to the championship," said Benito. "I honestly didn't know what to expect prior to the season starting. As the season progressed, I realized our true potential so it's great to win a championship."
PHOTO GALLERY BROUGHT TO YOU BY:

GPS Sports Calendar
SU

MO

TU

WE

TH

FR

SA
28

29

30

1

2

3

4
Events for July
1st
No Events
Events for July
2nd
No Events
Events for July
3rd
No Events
Events for July
4th
No Events
5

6

7

8

9

10

11
Events for July
5th
No Events
Events for July
6th
No Events
Events for July
7th
No Events
Events for July
8th
No Events
Events for July
9th
No Events
Events for July
10th
No Events
Events for July
11th
No Events
12

13

14

15

16

17

18
Events for July
12th
No Events
Events for July
13th
No Events
Events for July
14th
No Events
Events for July
15th
No Events
Events for July
16th
No Events
Events for July
17th
No Events
Events for July
18th
No Events
19

20

21

22

23

24

25
Events for July
19th
No Events
Events for July
20th
No Events
Events for July
21st
No Events
Events for July
22nd
No Events
Events for July
23rd
No Events
Events for July
24th
No Events
Events for July
25th
No Events
26

27

28

29

30

31

1
Events for July
26th
No Events
Events for July
27th
No Events
Events for July
28th
No Events
Events for July
29th
No Events
Events for July
30th
No Events
Events for July
31st
No Events
Foody's 5 Fun Facts
St. John's Knight Aarman Sachdev
DID U KNOW?
Since forming the GNYFF in 2009, the league has never gone without a season until 2020. The league announced their plans to cancel the 2020 season amidst the COVID-19 pandemic.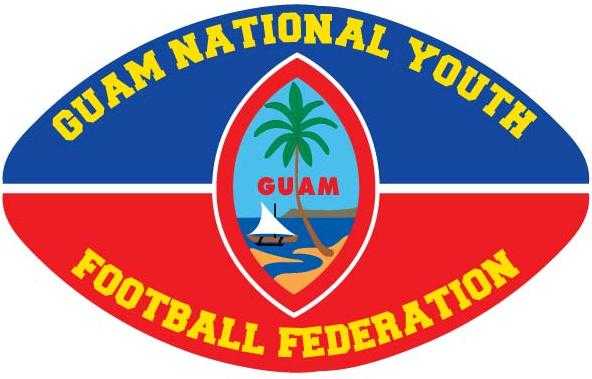 COMING SOON …
ALL SPORTING EVENTS HALTED DUE TO THE CORONAVIRUS ISSUE
QUICK HITS
RIP: Former Guam football player Phil Mendiola, shown here with son Tano, passed away in Las Vegas due to a heart attack. Mendiola played for numerous Guam teams from youth to varsity. He was 39.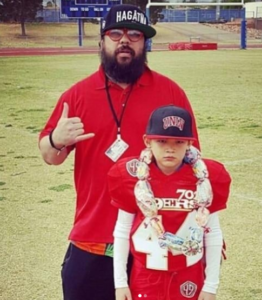 —————————————————-
Morgan McKenna (left with black face mask) poses for a photo with Guam Football Association Technical Director Sang Hoon Kim (seated, with blue face mask) and Guam Football Association Assistant Technical Director Ross Awa (standing) after signing his letter of commitment to play intercollegiate men's soccer for Muskingum University in Ohio. The Fighting Muskies compete in NCAA Division III's Ohio Athletic Conference.