Wednesday, May 27, 2015 – CENTRAL LANES BOWLING CENTER, Tamuning, Guam
All it takes is to peak at the right time on the surfaces conducive to your style of play. This was the winning formula Ray Manibusan used to earn the Season 2 title of the Budweiser Match Play League. Manibusan finished as the second seed after the round robin play, but not before beating top seed Gregory Borja in the last three games set of the season 4 games to nil.
During the first round of the single game elimination format, all top four seeds beat their respective opponents to move into the semi-finals. Borja dismissed 8th seed Brandon Manibusan, 57 year old Manibusan dethroned defending champion JD Castro, 3rd seed Carlos Pangelinan slipped past 5th seed Ricky Duenas and 4th seed Ray San Nicolas rejected 5th seed Timothy Nauta's push to the next round.
In the semi-final match, the top two seeds delivered the 1-2 punch as Borja ran the boards to an easy margin over Pangelinan. The other semi-final set witnessed the father giving his son an old fashion whopping in the set pitting Manibusan and San Nicolas.
With the top prize at stake, Borja got to work early taking a slight advantage over his senior foe. However, tides changed when the more experienced kegler rolled out a four bagger midway through the match and took advantage of two missed spares by the top seed. By the ninth frame, it was all elementary as Borja was unable to recover surrendering the title to Manibusan 203-181.
Borja received the high game award with a 266 game while Nauta took top honors in the high three and six games series 672 and 1318 respectively completing the feat on the three pattern format used throughout the six weeks of competition.

Foody's 5 Fun Facts
Harvest Eagle Trinity Terlaje
DID U KNOW?
After winning the title with ND in 2019, Tiyan Titan head coach Conrad Kerber has the Lady Titans sitting at 2nd place in the league with one week left in the season, the highest placement the Titans have ever been.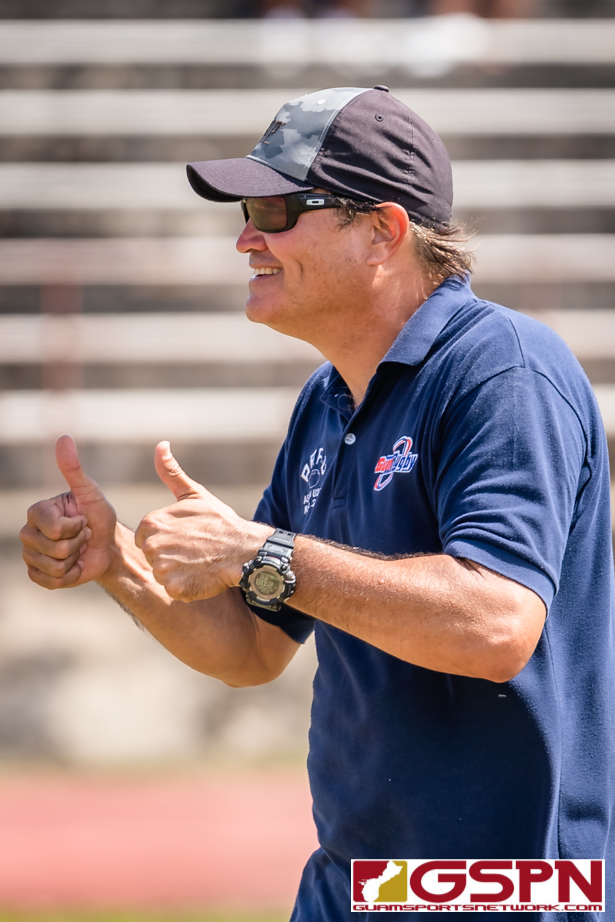 COMING SOON …
– Zach and Larry Return to Guam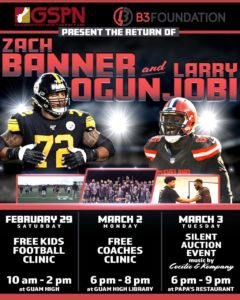 Brawl MMA March 13
QUICK HITS
190 runners took part in the 48th Hafa Marathon (half marathon).
Here are the top 5 finishers:
Ryan Matienzzo 1:13:17
Kris Lawrence 1:24:12
Taiga Sato 1:25:05
Chris Rasmussen 1:26:48
Carlos Leon Guerrero 1:28:46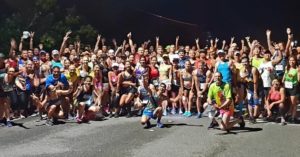 —————————————————-
Guam flags were waving in Clearwater, Florida in support of Bubba Nickles and Team USA in their Pre Olympics Softball Tour.