Guam Coach Brent Tipton Selected to Attend FIBA Europe Coaching Certificate Clinic
FIBA Europe has announced Guam Jr. National Men's Coach Brent Tipton has been selected to attend the FIBA Europe Coaching Certification Clinic.
The purpose of this clinic is to focus on the coaches who are working with young players. Every FIBA Zone nominated at least two coaches, male or female with the help of National Federations and National Coaching Association.
FIBA Europe introduced this clinic as a coaching development program, where 60 coaches attend three coaching clinics over a period of two years. The clinics are organized in conjunction with the European Youth Championships with an examination part as the final element.
The first clinic will take place on the August 9th to 17th 2015 in Kaunas, Lithuania at the U16 European Championship Men Division A. The second clinic is scheduled for the summer of 2016 at the venue for the U18 European Championship Men Division A with the third and final clinic taking place in the summer of 2017 at the venue for the U20 European Championship Men Division A.
All clinics are in line with the European Championships for U16, U18 and U20 men to monitor the development of young players over a period of two years and three major competitions.
Coach Brent Tipton Says:
"I'm overwhelmed by the opportunity to have a chance to learn from some of the most knowledgeable coaches in Europe. I want to learn all I can to help Guam Basketball grow and be successful. I'm thankful for Tony Thompson for his recommendation and EJ Calvo for giving me the opportunity to coach and learn."
Guam Basketball Confederation (GBC) President Tony Thompson says:
"I am very thankful to FIBA. It's an Opportunity of a lifetime to be able to get together with successful coaches to learn and share experiences that will make them better coaches. Brent has the opportunity to bring that knowledge back to Guam and share with other island coaches and our National Program."

Foody's 5 Fun Facts
NFL Fan Edition: Sherwin Paet
DID U KNOW?
Frank 'The Crank' Camacho was a competitive youth golfer in Saipan with dreams of making it to the PGA.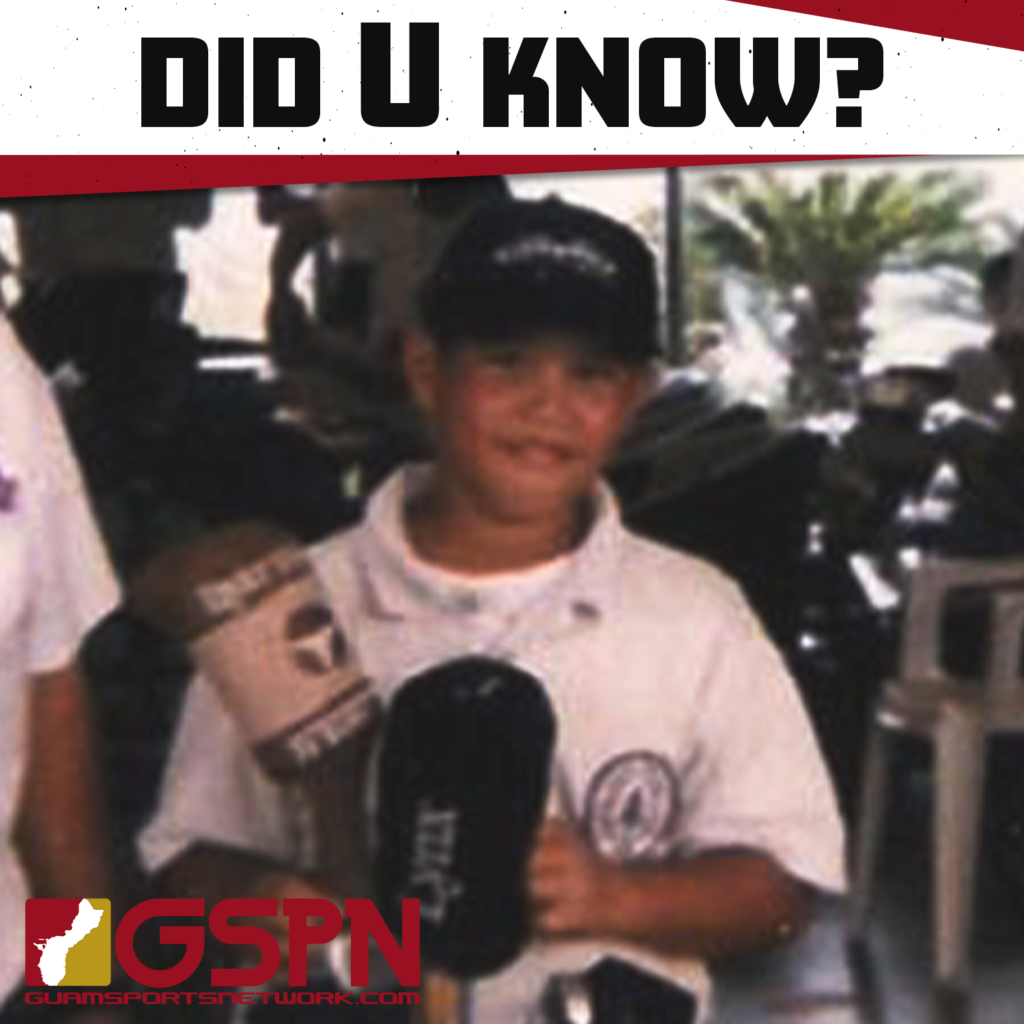 COMING SOON …
ALL SPORTING EVENTS HALTED DUE TO THE CORONAVIRUS ISSUE
QUICK HITS
Brazilian Jiu-jitsu gains another CHamoru black belt.
Johnny-James Lujan earned the honor in Colorado from Professor Tom Lynn, who is also a former US Olympian in taekwondo.
Lujan is the son of Johnny Lujan formerly of Mongmong and Janille Jamero Lujan formerly of Sinajana.