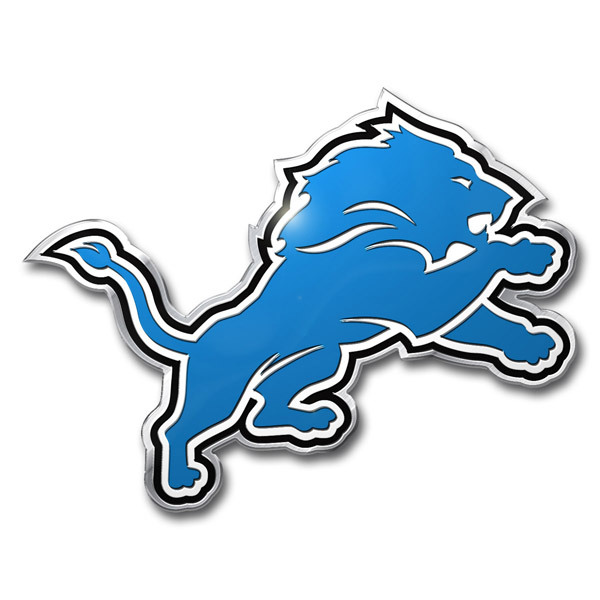 By Michael Cruz
Heading into the 2017 NFL Draft, most Guam sports fans were awaiting the pick of Zach Banner of USC. The wait ended with the 137th pick by the Indianapolis Colts.
https://www.youtube.com/watch?v=BmOVWvMBQKo
History was made as Banner was the first Chamorro player selected in 31 years since Steve Rivera, who was selected with the 100th pick by the 49ers in 1976.
Well, Guam didn't have to wait 31 more years for a Chamorro draft pick. The following day, the Detroit Lions selected University of San Diego's Jamal Agnew at pick 165.
http://www.espn.com/nfl/draft2017/story/_/id/19274427/detroit-lions-draft-pick-jamal-agnew-shares-moment-grandmother-hospice
Jamal's mom's side of the family has roots in Guam and Saipan.  Not one but two players in one draft with Chamorro roots!
Chamorro Fantastic Four
Steve Rivera-California Wide Receiver- Played for 49ers and Bears. He has roots in Guam.
Mossis Madu-Oklahoma Running Back- Played for Bucs and Jets. He has roots in Saipan.  Madu is currently playing in CFL.
https://en.wikipedia.org/wiki/Mossis_Madu
Zach Banner-Drafted by Colts
Jamal Agnew- Drafted by Lions
From Under Recruited to Four Year Starter
Agnew coming out of Point Loma high school was 5'10 and 145 lbs. He excelled on the gridiron, basketball court, track and classroom. As a junior, he won the eastern league 100 meter championships with a time of 11.09 seconds. He was also all-league in football and basketball. Jamal was recruited by D1 programs Cal Poly, Oregon State, Idaho State, and local school University Of San Diego (USD). He chose USD for the quality of education, the football program, and proximity to his hometown.
USD is part of the pioneer football league which is similar to the Ivy League when it comes to non-athletic scholarships. Imagine playing at Division I level starting all four years and not receiving any athletic aid. Agnew thrived anyway. He started all four years and even helped USD win the school's first playoff game. His last game was nationally televised as USD lost to defending national champions North Dakota State. He is #26 on defense and special teams.
https://www.youtube.com/watch?v=lJJ5cme8d1M&t=970s  
Path to the Draft
Agnew had put on 40 pounds of muscle since his high school senior year in 2013. His first step to the draft was playing the NFLPA Collegiate Bowl.  Jamal was selected to play with the National Team and helped them to a 27-0 win over the American Team. Agnew next prepared himself for USD's pro day on March 22. Jamal rose to the occasion running two sub 4.4 40s. His 40 time of 4.38 was the fastest of any player in FCS and his time would have been the fourth fastest at the NFL combine. Heading towards draft weekend he was trending on draft boards.
http://herosports.com/news/nfl-draft-san-diego-jamal-agnew-trending-upwards-fcs-ajaj
Agnew said in the article, "I think what separates the Pioneer Football League from the rest of the FCS and the FBS is just the determination," Agnew told HERO Sports. "The guys in the PFL were told they were too small or not fast enough, or they were guys who got beat out for scholarship at bigger FCS or FBS schools. I think Pioneer League players want it more. You constantly have that chip on your shoulder, and after you've developed a bit more in college, you still don't lose that chip on your shoulder."
http://www.mlive.com/lions/index.ssf/2017/05/lions_cut_cb_ian_wells_to_make.html
Saipan Connection
Agnew grew up in San Diego but kept his Saipanese culture through his mom Arlene Bermudes Quidachay Jones. His godfather in Saipan, Warren Villagomez, was a college student in San Diego when Jamal was born when his mother asked him to be the nino.
"The last time I saw Jamal was about three years ago when I was in San Diego for a visit," Villagomez said. "He grew so much. He said, 'Nino you don't recognize me?' Of course, I knew it was him because of his face but he'd grown since the last time I saw him. It was during that visit when he told me he wanted to make it to the pros."
Happiness turned to sadness as Jamal's maternal grandmother Rosario Dorie passed away just two days after the draft. At least she lived to see her grandson make history for the CNMI.
She was "the backbone of our family" Agnew told the Detroit Free Press about his grandmother. "Just for her to be able to witness that, it just means so much to me and my family … That just means the world."

QUICK HITS
The Figo Islanders 40s women's softball team took gold in the Senior Softball World Championship in Las Vegas. Figo came out of the loser's bracket and beat the Arizona Belles 17-3 in the AA division championship game Sunday afternoon.
Other Guam teams that played in the 40s tournament were: Team SOTTA (women's) and Bud Light Guam, Friars 671 and Sindalun Guahan (men's).
Sindalu finished a respectable 4th out of 24 AAA division teams.