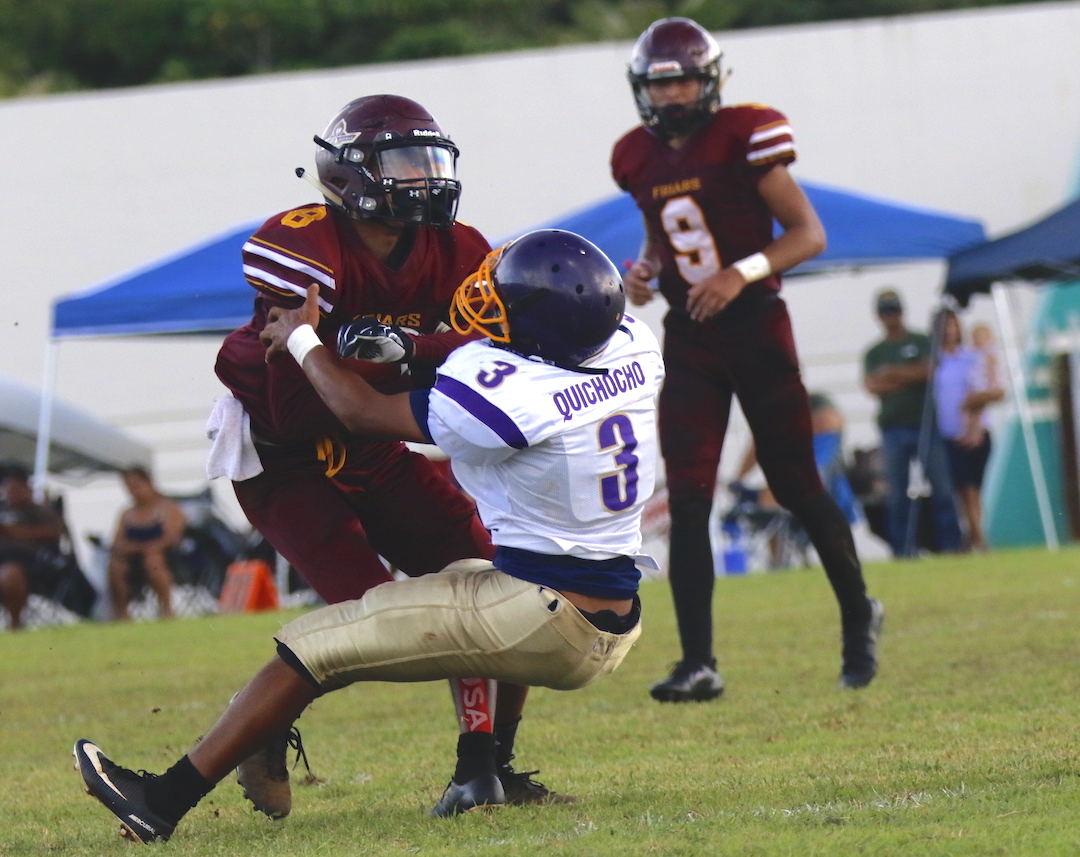 By Robert Balajadia
The FD Friars made high school football history by winning their 27th straight game, a 32-0 shutout over the GW Geckos Saturday afternoon at the UOG Field.
Ironically, it was the GW Geckos that held that mark of 26 straight from 1987-1989 and it were the Friars who stopped the Geckos' 26-game streak back in 1990. Twenty seven years later, FD breaks the mark. Another ironic note is that the Friars last loss was to the Geckos in the 2014 championship game to add further history to Guam's most storied football rivalry.
FD has been in total domination mode this season, finishing the regular season at 7-0 and outscoring the league 299-6! The Tiyan Titans were the lone team to score on FD in Week 2.
Friars running back De'Aundre Cruz totalled 136 yards off 18 carries and two touchdowns, his most hefty workload this season.
Cruz has been on the team for each of the 27 wins, losing just once in the 2014 title game to the Geckos.
"It's a great feeling," said Cruz on being the winningest football team in Guam high school history. "After losing the title in 2014 I never wanted to experience that feeling again. Our coaching staff often makes reference to that game because that's the one that hurt the most."
As sharp as Cruz and the offense have been in the 27-game streak, the defense has looked just as dominant. Defensive back Brandon Kinsella has been playing on the Friars defense in each of the wins and setting a new win-record is something the team can collectively be proud of.
"It's a great honor and there's not many better feelings. All the hard work is paying off, but we still want to finish this season with a championship, that's the goal," said Kinsella.
Kinsella had an interception and three pass deflections and fellow defensive back Noah Diaz played air-tight defense on Geckos receiver Aaron Jamanila, holding the star ball catcher to just two catches for 16 yards.
"We stuck to the game plan and everything our coaches have been preaching. We trusted our coaches and listened to all their coverage assignments," said Kinsella on tracking Jamanila.
"I had to get mentally prepared for the day. I had to be physical with him from the start," said Diaz on the coverage.
The Gecko defense caused havoc on the Friar offensive line, tracking down Friar quarterback Daniel Phillips for four sacks turning a 122 yard game to just 76. Phillips tossed two scores, a 34-yard perfect lob to Xavier Naputi and a 4th quarter 65-yard bomb to Tatum Aflague.
Gameflow
The Geckos came out hot right on the opening kickoff, bringing the ball from their own 30-yard line. Quarterback Ricky Macias connected with Jamanila for 11 yards and a 1st down, showing flashes of the dangerous passing game the Geckos have developed. Another 1st down run put the Geckos in Friar territory, but the FDdefense began to buckle down.
A quick three-and-out gave FD their first offensive possession, which they turned into a 23-yard Cruz touchdown. A botched PAT turned into a failed 2-point attempt. Their second offensive series ended in a 29-yard missed field goal from sure-kicker Giancarlo Abril, leaving the score 6-0 FD after one quarter.
Macias struggled finding his targets, in large part to the Friar blanket coverage. Their fourth straight three-and-out allowed the Friars to find their offensive groove.
A run-dominated drive early in the 2nd quarter ending in the Friars second score, a 5-yard punch in from Kai Akimoto, but missed PAT from Abril had FD up 12-0. A big interception from linebacker Eugene Arriola on the following Gecko drive translated into another Friar score, a 34-yard touch pass to Naputi, who had Jamanila shadowing him on the out route. Under pressure, Phillips laid a perfect pass into the hands of the streaking Naputi with Jamanila just a half step behind.
This was Naputi's first meeting with his former Geckos teammates since joining the Friars for his senior season. Abril's second missed PAT gave the Friars an 18-0 halftime lead.
The Friars were stuffed on their first drive of the second half with Phillips taking a 19-yard sack that put them 4th and forget about it. The Gecko defense started to bring the pressure, sacking Phillips for another chunk-yardage as FD turned to their run game.
Cruz took control, racking up big gains of 18 and 19 yards before punching in a 4-yard score.
The Friars added their final blow on a 65-yard pass to Aflague down the left sidelines for the final score 32-0 after Abril's second consecutive made PAT.
Weekend Football Scores
Guam High 44, Southern 14
Sanchez 38, Okkodo 6
Tiyan 14, JFK 0
PHOTO GALLERY BROUGHT TO YOU BY: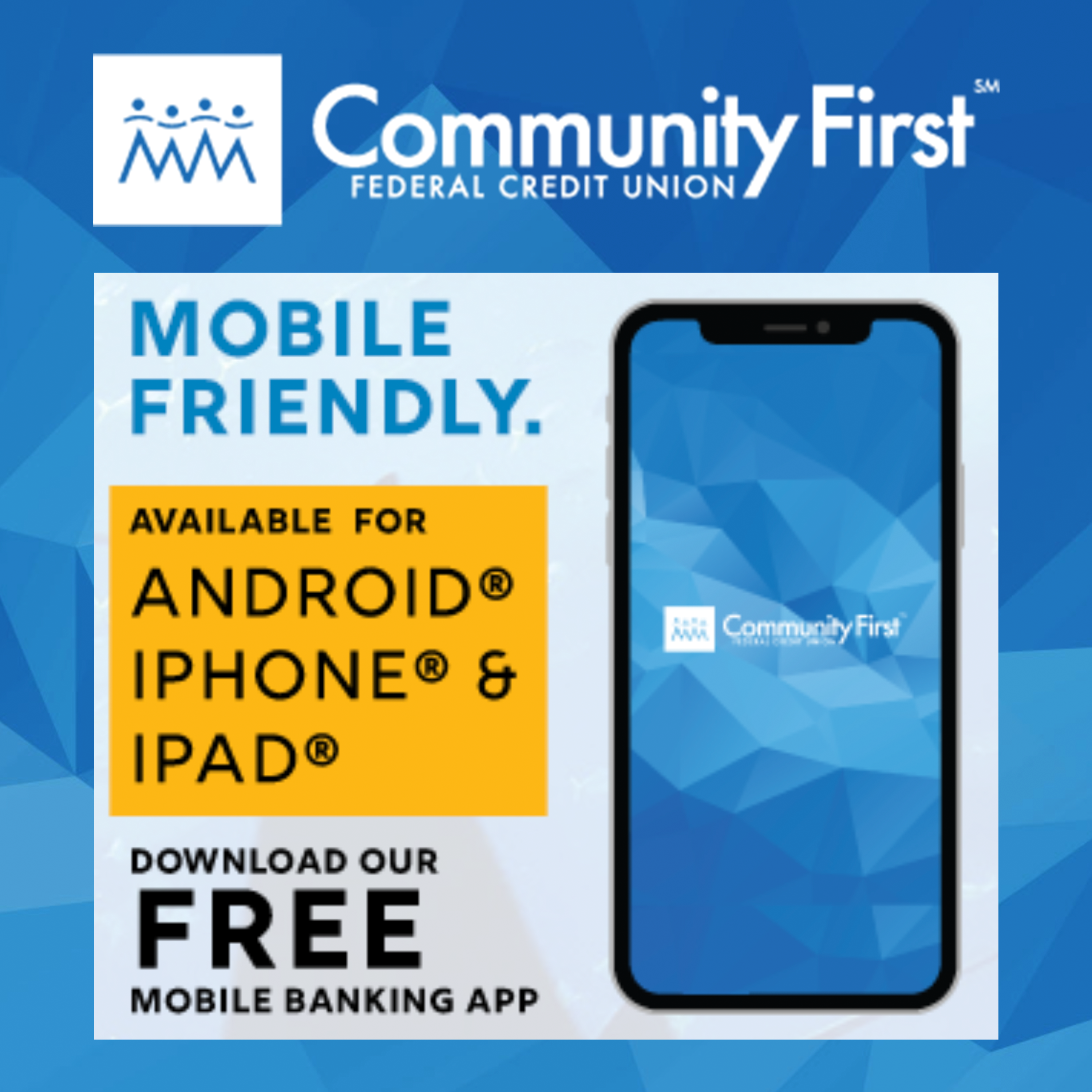 GPS Sports Calendar
SU

MO

TU

WE

TH

FR

SA
26

27

28

29

30

31

1
Events for December
31st
No Events
2

3

4

5

6

7

8
Events for January
1st
No Events
Events for January
2nd
No Events
Events for January
3rd
No Events
Events for January
4th
No Events
Events for January
5th
No Events
Events for January
6th
No Events
Events for January
7th
No Events
9

10

11

12

13

14

15
Events for January
8th
No Events
Events for January
9th
No Events
Events for January
10th
No Events
Events for January
11th
No Events
Events for January
12th
No Events
Events for January
13th
No Events
Events for January
14th
No Events
16

17

18

19

20

21

22
Events for January
15th
No Events
Events for January
16th
No Events
Events for January
17th
No Events
Events for January
18th
No Events
Events for January
19th
No Events
Events for January
20th
No Events
Events for January
21st
No Events
23

24

25

26

27

28

29
Events for January
22nd
No Events
Events for January
23rd
No Events
Events for January
24th
No Events
Events for January
25th
No Events
Events for January
26th
No Events
Events for January
27th
No Events
Events for January
28th
No Events
30

31

1

2

3

4

5
Events for January
29th
No Events
Events for January
30th
No Events
National Guard Athletes
National Weightlifter Jacinta Sumagaysay
Sergeant Jacinta Sumagasay has had all kinds of weight on her shoulders and the Guam Army National Guard has been there through every step. The Guard has given Sumagaysay plenty of opportunities in life while also allowing her to do what she does best – lifting her way to Guam's best in her weight class of 59kg.
COMING SOON …
3rd Quarter Sports
ISA/IIAAG Boys & Girls Basketball
ISA Boys Soccer
ISA Boys/Girls Tennis
ISA Wrestling
ISA Paddling
ISA Girls Softball
QUICK HITS
5-year-old Guam Sports Network boss Ezra Lujan presents Mangilao Mayor Allan Ungacta with a Free Library made by Team GSPN.
It includes kids books, supplies and backpacks in hopes of promoting children's reading in Mangilao.
——————————————–
In GRC's first race of the year, Derek Mandell and Sharon Hawley were the first male and female finishers of the Cross Island 10-mile run Saturday morning.