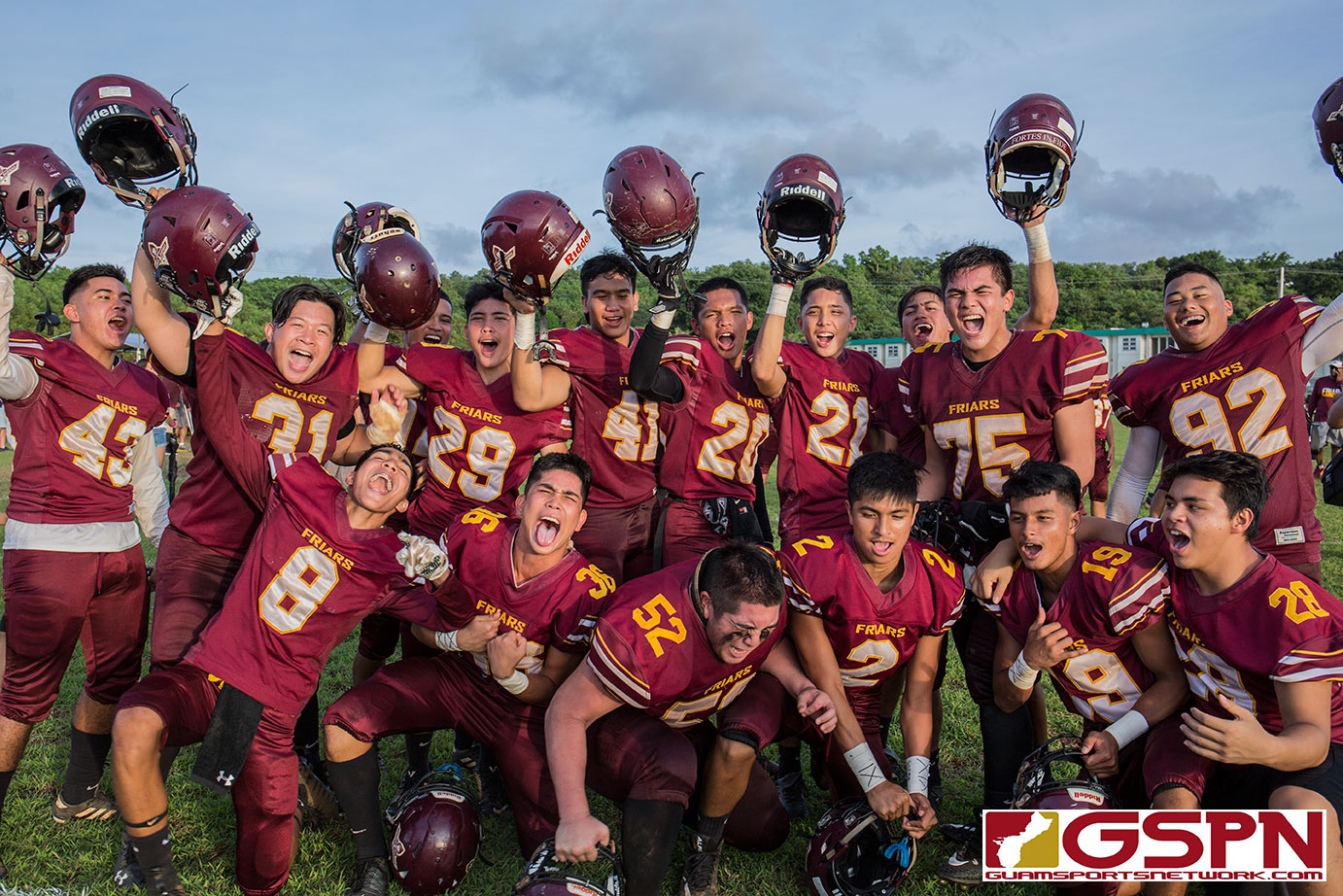 By Jay Leon Guerrero
For GSPN
The dynasty continues. The FD Friars shutout their rival GW Geckos 34-0 in the IIAAG Football league championship game for their third straight title.
"The feeling is overwhelming," said FD quarterback Daniel Phillips.
Phillips is the only quarterback to go the whole season without throwing a single interception. Phillips also never lost a game for every high school game he played, he played for FD since his sophomore season. Phillips completed 8-of-15 passes for 123 yards and a touchdown.
"Of all three titles I have been a part of, this one is the most special because it's our senior year. I'm glad all the seniors on this team stamped their name in the history books to win 30 straight," said Phillips.
The victory preserves the Friar consecutive game win streak which reached 30 games. Phillips, along with fellow senior offensive stars De'Aundre Cruz and IIAAG MVP Xavier Naputi celebrated at midfield as they were presented the prestigious Guam-Shaped IIAAG championship wooden trophy.
"We (seniors) are confident the team next year will be okay as long as they continue to work hard like we always do and listen to our coaches," said running back Cruz. Cruz rushed for 107 yards and a touchdown, all in the first half, before exiting the game with an injury.
Cruz tried to shake off a leg injury but he continued to hobble on the sidelines and was unable to return after halftime. His backup, Kein Artero, stepped in and took over the game with a touchdown on his first handoff in the second half.
"When I saw De'Aundre hurt, I knew I had to step it up so I did my best for him and the rest of the seniors," said Artero.
Friars make early statement
The Friars opened up the contest with a 72-yard opening drive which found Cruz scoring from five yards out. Kicker Giancarlo Abril added the extra point kick to make it 7-0.
The Friar defense stops the Geckos on their opening offensive drive and GW was forced to punt. The Friars took over with good field postion and Cruz gained yardage till the Friars were in the red zone. With the Friars at the 10-yard line, head coach Bruce Meno calls for a pass play. Phillips throws a perfect pass to Josh Calvo from 10-yards out to extend their lead to 14-0.
GW finally found some rhythm on offense with Calvin Aguon catching a pass from quarterback Ricky Macias to move the chains. The Geckos enter Friar territory but the drive is halted by a sack from FD's Isaiah Reyes.
The Friars get possession back but were unable to score after Abril missed a 31-yard field goal attempt. The Geckos gave the ball back to the Friars after a forced fumble by defensive lineman Jalen Delgado.
The Friars take over on the Gecko 30-yard line after the fumble and Artero rushes twice to find the end zone for a 21-0 lead by halftime. Artero got the first handoff in the second half and rushed for 84 yards to increase their lead to 28-0.
The Geckos need to score and were still in search of the big play. Ryan Rios' squad goes for it on fourth down with Aguon receiving a lateral pass from Macias. Macias takes off as Aguon stays behind the line of scrimmage, looking for a receiver. Macias beats out two FD defenders and is wide open but Aguon's pass goes through his hands to give possession back to FD. Macias had nothing but grass between him and the end zone.
The Friars take over and Phillips finds junior receiver Brian Anderson open for a 33 yard gain to advance deep in GW territory. Kai Akimoto later bulldozed his way in the end zone for a touchdown to extend the Friar lead to 34-0 after three quarters. Anderson led all receivers with 68 yards on three receptions.
Both teams were unable to score in the final quarter as FD killed the clock. Lineback Raven Santiago led the Friars with 6.5 tackles on defense. Reyes, Noah Diaz and Austin Peredo each had four tackles for the Friars. Diaz had the tough task of staying with GW receiver Aaron Jamanila. Jamanila was held to two receptions for 14 yards but led the game with seven tackles.
Macias completed five passes for 35 yards, he also rushed for 29 yards. Aguon had two receptions for 21 yards. Kastino Engichy and Noah Quichocho had four tackles each for GW.
Artero named Wendy's POG
Artero, a sophomore, rushed for 129 total yards on eight carries and had two touchdowns to earn the Wendy's Player of the Game honors.
"It was a team effort today, everyone did a great job blocking," said Artero. "Our coaches deserved much of the credit, they taught us to work hard to accomplish our goals"
IIAAG offensive MVP Naputi won his first championship as a senior. He transferred last year from GW and played against FD last season in the championship game. It was a bitter sweet victory for Naputi who celebrated with his new Friar teammates and also consoled his former teammates.
"One thing that GW has that most other teams don't have is heart. This team is full if heart. They may have less amount of players but they will come out and compete against any team," said Naputi.
more photos from GSPN's Michael Ebio coming soon!
PHOTO GALLERY BROUGHT TO YOU BY: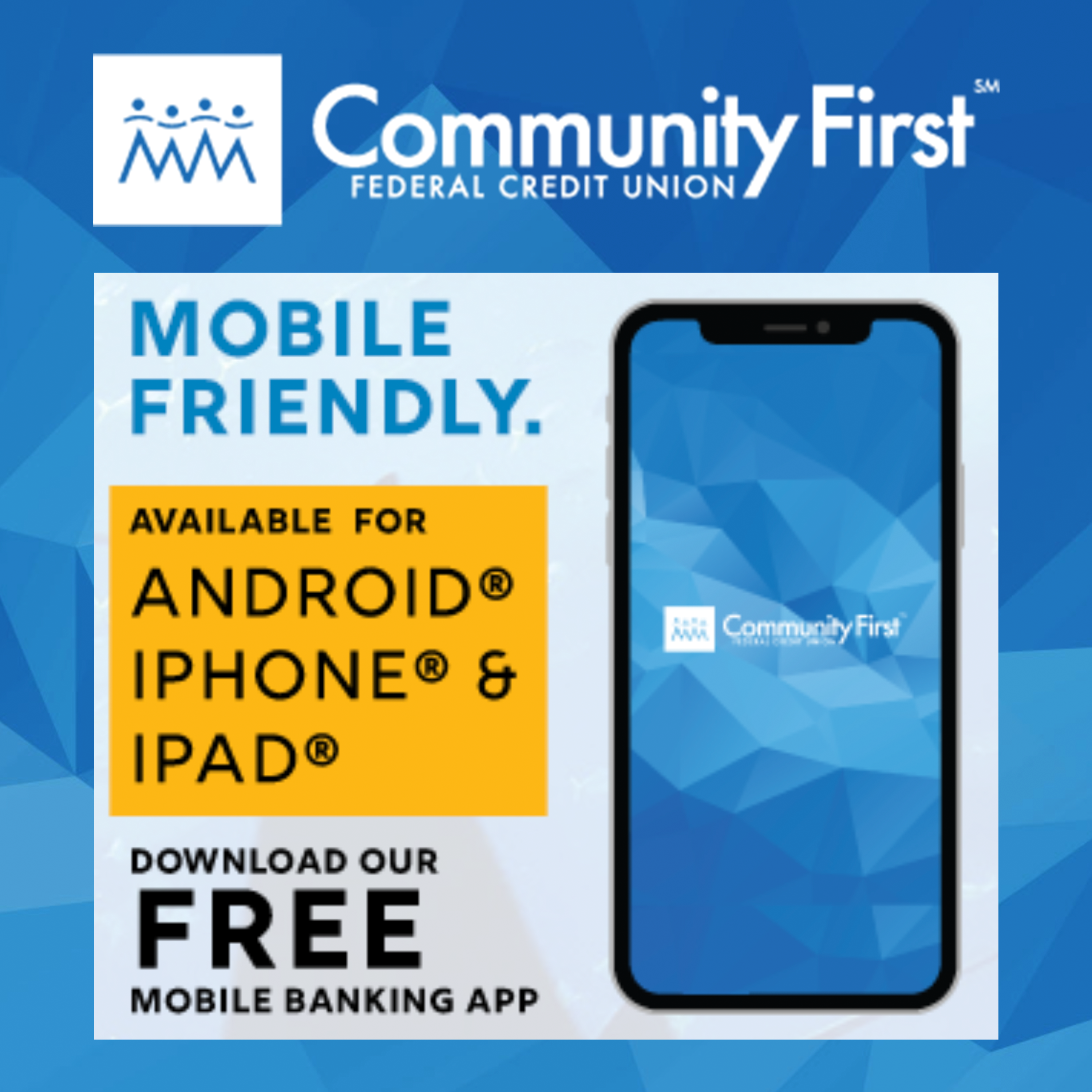 GPS Sports Calendar
SU

MO

TU

WE

TH

FR

SA
Events for November
1st
04:30 PM - 08:00 PM
JFK
05:30 PM - 08:00 PM
Various
05:30 PM - 08:00 PM
Various
Events for December
2nd
09:00 AM - 05:00 PM
FD Phoenix Center
10:00 AM - 03:00 PM
Various
10:00 AM - 04:00 PM
Various
Events for December
3rd
06:00 AM - 08:00 AM
Hilton Hotel
Events for December
4th
04:15 PM - 06:30 PM
Various
04:30 PM - 08:00 PM
GW Field
05:00 PM - 07:00 PM
Okkodo
Events for December
5th
04:00 PM - 06:00 PM
Various
05:00 PM - 08:00 PM
Various
06:00 PM - 08:00 PM
TBA
Events for December
5th
No Events
Events for December
7th
04:00 PM - 06:00 PM
Various
04:15 PM - 06:30 PM
TBA
Events for December
8th
05:00 PM - 08:00 PM
Various
Events for December
9th
Events for December
10th
05:00 AM - 09:00 AM
Skinner's Plaza, Hagatna
09:00 AM - 05:00 PM
UOG Field
Events for December
11th
04:00 PM - 06:00 PM
Father Duenas
04:15 PM - 06:30 PM
Various
Events for December
12th
04:00 PM - 06:00 PM
Various
05:00 PM - 08:00 PM
Various
Events for December
12th
No Events
Events for December
14th
04:00 PM - 06:00 PM
Various
04:15 PM - 08:00 PM
TBA
Events for December
15th
05:00 PM - 08:00 PM
Various
05:30 PM - 09:00 PM
TBA
Events for December
16th
08:00 AM - 04:00 PM
10:00 AM - 03:00 PM
Various
10:00 AM - 04:00 PM
Various
Events for December
16th
No Events
Events for December
18th
04:30 PM - 06:00 PM
Harvest Christian Academy
Events for December
19th
04:00 PM - 06:00 PM
Various
05:00 PM - 08:00 PM
Various
Events for December
19th
No Events
Events for December
21st
04:00 PM - 06:00 PM
TBA
Events for December
22nd
05:00 PM - 08:00 PM
Various
Events for December
23rd
10:00 AM - 04:00 PM
Various
04:00 PM - 10:00 PM
Okkodo
Events for December
23rd
No Events
Events for December
24th
No Events
Events for December
25th
No Events
Events for December
27th
05:30 PM - 07:00 PM
TBA
Events for December
27th
No Events
Events for December
29th
05:30 PM - 09:00 PM
TBA
Events for December
29th
No Events
31

1

2

3

4

5

6
Events for December
30th
No Events