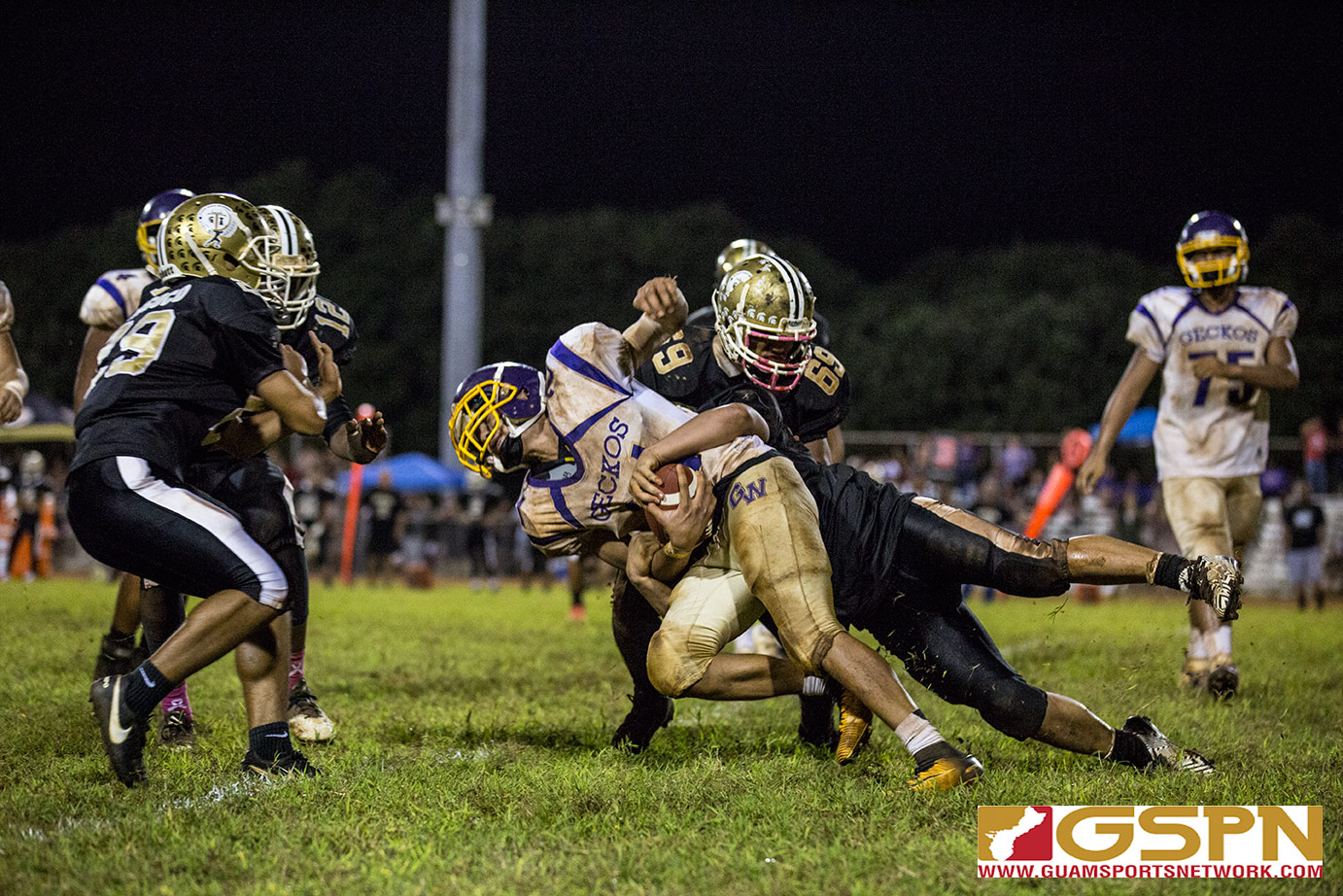 By Jay Leon Guerrero
The GW Geckos are heading back to the IIAAG Football Championship Game. The Geckos defeated the second-seed Tiyan Titans Saturday night at the Okkodo Field 27-12 in a semi-final showdown, avenging a regular season loss to stamp their ticket to the Championship Game. The Geckos will now face the undefeated FD Friars for the fourth straight year in the season finale.
The IIAAG championship game is familiar territory for GW and head coach Ryan Rios. Under the Rios Era, the Geckos have been to the championship game for the last 15 years except for one year (2008/09).
"We didn't feel pressured coming into this game; the game plan was just to go out and have fun," said receiver Aaron Jamanila.
The Geckos were shut out by the Titans in a 17-0 loss during the regular season committing seven turnovers.
"I think we put too much pressure on ourselves in our first game against them (Tiyan) and it caused us to make mistakes."
Jamanila took the opening kickoff 40- yards to give the Geckos good field position on their opening drive. GW's Calvin Aguon ran the ball three times, gaining 32 yards to set up a goal line situation. The Geckos were unable to make use of the good field position and quarterback Ricky Macias threw an interception to Tiyan's Fred Lumogda to end their drive.
The Gecko defense looked different from their first matchup against Tiyan, showing blitz to hold the Titans scoreless in the first half. Vance Perez sacked Tiyan quarterback Kobe Quiambao and GW's Jerome Quichocho recorded a big 10-yard tackle-for-loss on third down to prevent the Titans from scoring.
Aguon continued to gain yardage in the second quarter and found the end zone on a seven-yard touchdown to go ahead 7-0. The Titans looked to tie the contest late just before halftime, but Jamanila ended the drive with an interception.
Tiyan strikes back
Tiyan made adjustments to the GW pass rush defense and scored on the second play of the second half with receiver Tyler Pangelinan snatching in a 55-yard touchdown reception. Pangelinan caught a pass in traffic at midfield and turned a short pass into a touchdown. The extra point was blocked by GW's Noah Quichocho to keep the Geckos ahead 7-6.
Trick or treat
The Geckos gained good field position on the ensuing kickoff with Aguon returning the kick for 35 yards. After moving the chains for a first down, the Geckos used some trickery and scored on a half back screen pass play. GW's offensive weapons, Jamanila and Aguon, lined up together on the right side. Macias threw a screen pass to Aguon behind the line of scrimmage who back tracked as Jamanila took off. Instead of running to gain yardage, Aguon launched a pass to a wide open Jamanila. Jamanila jogged into the end zone after multiple defenders abandoned him to rush and tackle Aguon.
"I credit our offensive coordinator (Bill Quichocho) for good play calling," said Aguon. "We are just going to continue to work hard in practice and listen to what the coaches ask us to do."
The touchdown pass to Jamanila tallied for 28-yards as the Geckos went ahead 14-6 with Macias converting the extra point kick.
The Geckos caught a big break on special teams on the ensuing play. Macias' kickoff bounced deep in Titan territory but the Titans were unable to gain possession after touching the football. The Geckos recovered deep in the red zone and later scored on a goal line run by Keanu Gray to go up 20-6 after a missed PAT.
The Titans entered the fourth quarter trailing by two touchdowns. They needed a big play and got it from receiver Andrew Blas. Blas shook off two Gecko defenders and was wide open for a 45-yard reception from Quiambao to cut the lead to 20-12. The extra point was blocked again by the Geckos, this time lineman Jose San Miguel to preserve an eight point lead.
With six minutes remaining, the Geckos attempted to put up insurance points but the Titans stopped them on four downs. Tiyan's Lumogda and Donovan Camacho prevented the Geckos from gaining yardage with hard solo tackles. Bryen Carbullido recorded a tackle-for-loss on 4th-and-short to give the Tiyan offense possession.
Time was ticking and Titans needed a touchdown and a 2-point conversion to tie contest. The Titans went to the air with Quiambao looking to connect with multiple receivers but unable to complete a pass. On fourth down, the Titans have no choice but to go for a first down with three minutes left. Quiambao scrambles right but all receivers are covered and he gets sacked by GW's Jon Espino to give up possession on downs.
The Geckos look to kill time with their run game but Tiyan defenders Franklin Babauta Jr and Camacho limited multiple running backs to no gain. The Geckos were on the Tiyan 30-yard line and elect to keep their offense on the field on fourth down instead of punting. With the Titans anticipating a run, the Geckos go to the air and Macias finds Jamanila for a 30-yard touchdown to secure the 27-12 victory.
Macias threw two touchdowns in the win, giving him 21 total touchdowns for the season (according to GW statisticians) which is an IIAAG record. Aguon rushed for 115 yards and a touchdown, he also threw a touchdown pass. Jamanila caught six passes for 91 yards which included two touchdowns. Jamanila also had an interception. Perez recorded two sacks for Rios' defense.
"I give much respect to Tiyan, they played a hard game and we both left it on the field," said Jamanila.
Pangelinan tallied 70 reception yards and a touchdown; Blas caught the other Tiyan touchdown pass and had 54 total yards. Javier Lujan rushed for 49 yards to lead the Titans on the ground. Lumogda had a game high nine tackles, an interception and also rushed for 25 yards on offense. Camacho also had a big game on defense for the Titans with eight tackles.
The Geckos move on to meet the FD Friars for the title this week at a location to be determined. The mindset will be the same for the Geckos as they look to pull off the upset.
"Same game plan as tonight; stay focused, listen to our coaches and execute," said Aguon.
PHOTO GALLERY BROUGHT TO YOU BY: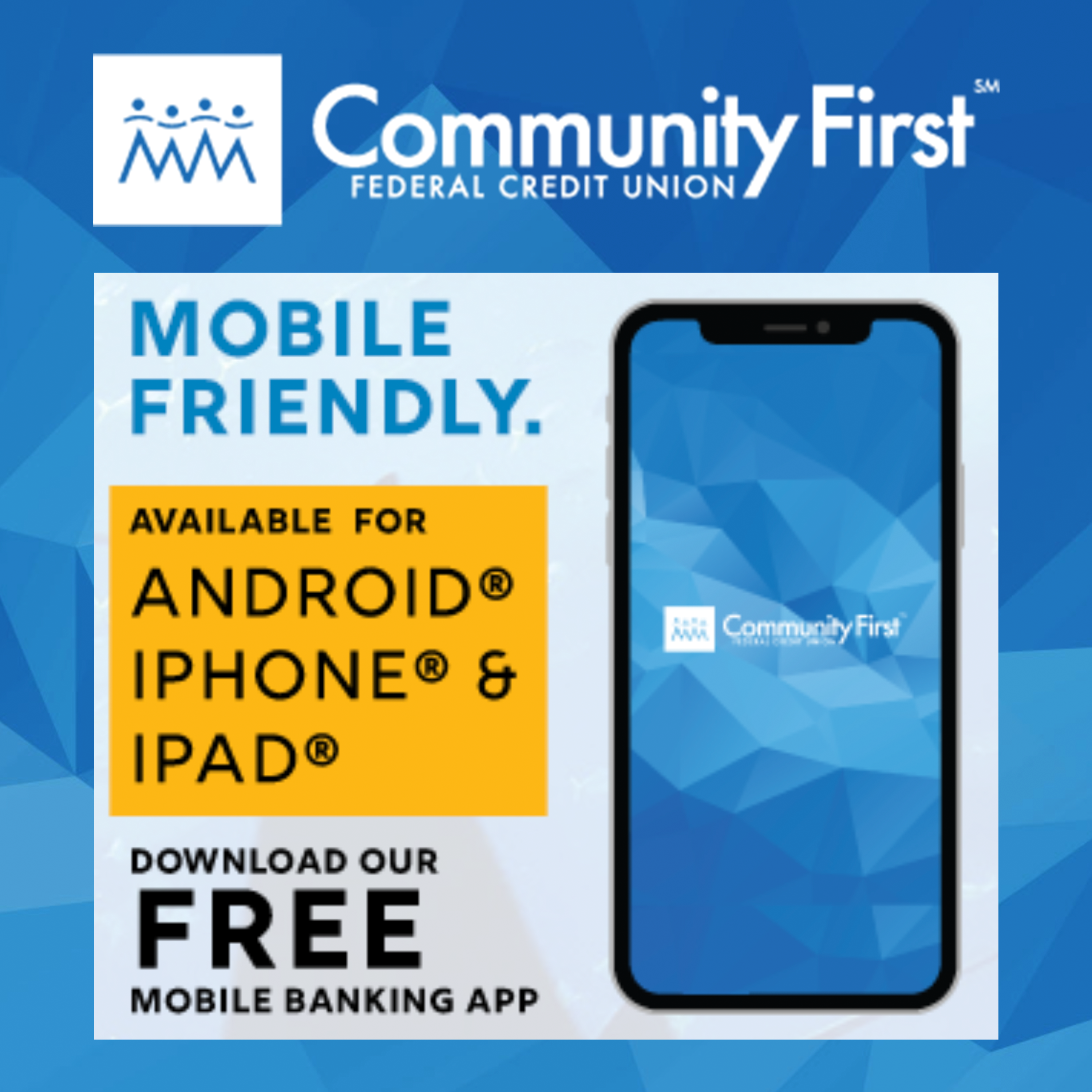 GPS Sports Calendar
SU

MO

TU

WE

TH

FR

SA
Events for September
5th
02:00 PM - 05:00 PM
Paseo Stadium
07:00 PM - 10:00 PM
Paseo Stadium
Events for September
6th
No Events
Events for September
7th
No Events
Events for September
8th
No Events
Events for September
9th
No Events
Events for September
10th
No Events
Events for September
11th
05:00 AM - 08:00 AM
Nimitz Beach
12

13

14

15

16

17

18
Events for September
12th
No Events
Events for September
13th
No Events
Events for September
14th
No Events
Events for September
15th
No Events
Events for September
16th
No Events
Events for September
17th
No Events
Events for September
18th
No Events
19

20

21

22

23

24

25
Events for September
19th
No Events
Events for September
20th
No Events
Events for September
21st
No Events
Events for September
22nd
No Events
Events for September
23rd
No Events
Events for September
24th
No Events
Events for September
25th
No Events
26

27

28

29

30

1

2
Events for September
26th
No Events
Events for September
27th
No Events
Events for September
28th
No Events
Events for September
29th
No Events
Events for September
30th
No Events
National Guard Athletes
Rose Munoz
An educator, triathlete, mother and Guardsman all in one! The ever active Rose Munoz almost never stops moving, but she's found a way to balance her busy life while serving from home!
QUICK HITS
Captain Morgan: In his fifth pro season in the Japan Professional Basketball League, Morgan Aiken has been named the captain of the Yamaguchi Patriots.
"I'm blessed to officially be voted & named team captain for this season, year 5. Been such a long road, but trust me when I tell you hard work pays off."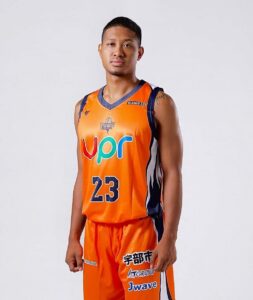 —————————————-
Josh Calvo captures black belt middleweight gold in The Revolution Tournament in Washington. It's the biggest jiu-jitsu tournament in the Pacific Northwest region.