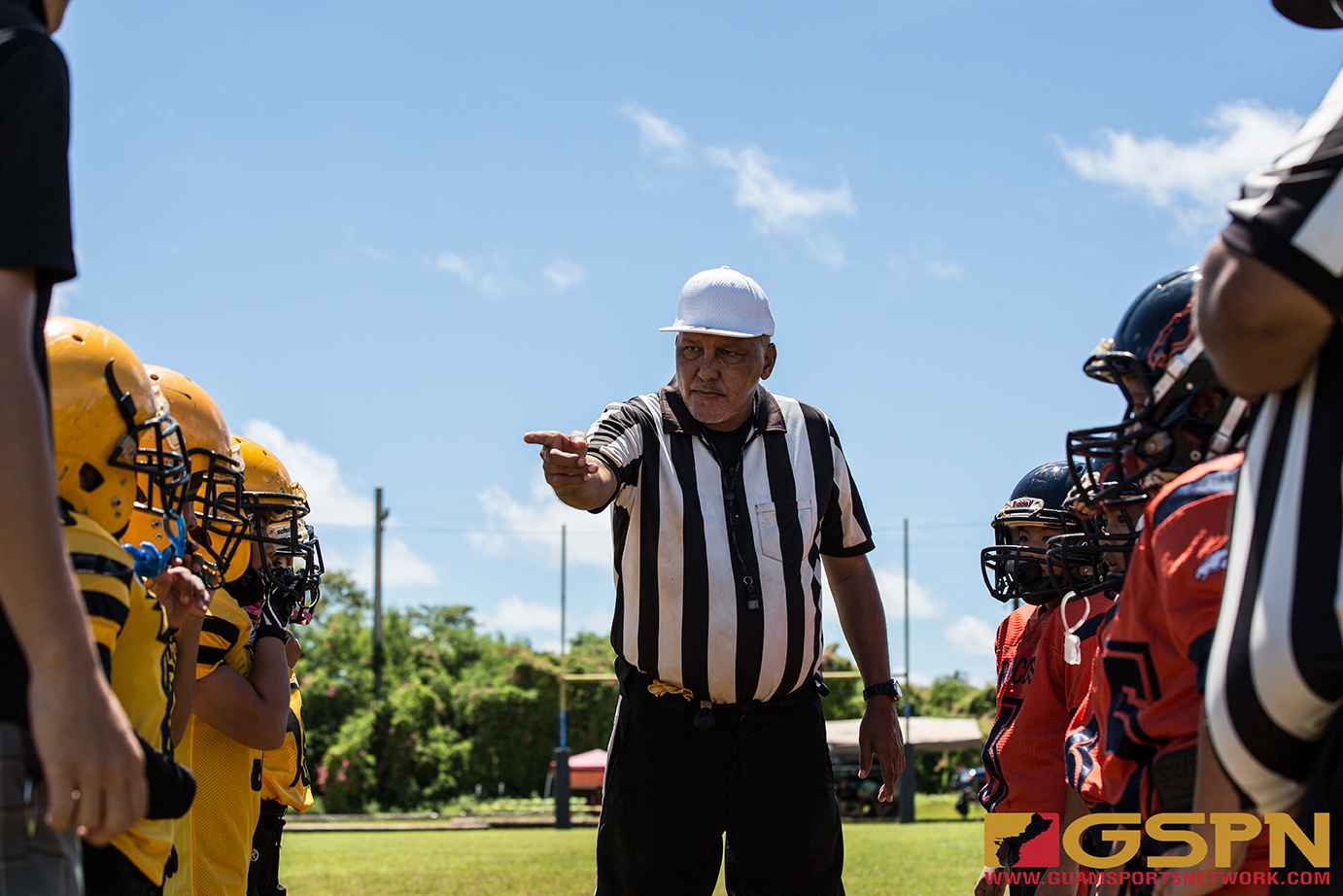 By Michael J.A. Nauta Jr.
It was opening weekend in the Triple J/Ford GNYFF Youth Football League and several teams brought their "A" game to the gridiron. On Sunday, the Cinnabon Island Broncos took on the hosting Island Eagles at the Eagles Field in Mangilao.
Due to a forfeit in the Mandikiki Division, it was the Manha Division boys that took to the field first on the day. Despite four quarters of hustle and hard work by both teams, only one would walk away with a season-opening victory. With the score reflecting a 13-6 score, it was the Broncos who picked-up the win.
Early in the opening quarter, both teams stuck diligently to the running game. However, it was excellent defenses that kept both teams from pushing the chains down field. It wasn't until late in the first when the Broncos found their way into the end zone. Despite being pushed back for negative yardage, the Broncos maintained composure and turned to the speed of Carmelo Brown who busted open a 45-yard touchdown run. On the point after attempt, Xavior Cruz tacked on the point to give his team a 7-0 lead.
For the remainder of the opening half, the game became an all-defensive game. Neither team gave up more than eight yards on each series taken before halftime.
Things became a bit more interesting in the second half as the Eagles found some light and turned things around. With less than two minutes in the third quarter, the Eagles Dion James Rivera chugged his way through a feisty Broncos defense that set up a first and goal from the three yard line. Rivera would eventually punch in the touchdown to narrow the Eagle deficit to one.
In the final period, things got a little messy as both teams combined for four fumbles. However, it was the Broncos who capitalized in one of those turnovers as they turned it into a touchdown by Tyler Salas. Holding on to a 13-6 lead, the Broncos eventually held their opponents scoreless for the remainder of the game and earned their first "W".
GNYFF Scoreboard
SATURDAY
Packers vs. Outlaws
Manha. 27-0 Packers
Metgot. 21-0 Outlaws
Matua. 27-6 Packers
Giants vs. Angels
Manha. 28-0 Angels
Metgot. 47-0 Angels
Matua. 30-0 Angels
SUNDAY
Broncos vs. Eagles
Manha. 13-6 Broncos
Metgot. 28-7 Broncos
Matua. 20-0 Broncos
Cowboys vs. Raiders
Manha. 13-12 Raiders
Metgot. 12-7 Raiders
Matua. 12-6 Cowboys
PHOTO GALLERY BROUGHT TO YOU BY:

Foody's 5 Fun Facts
World Champ Kaleb Cruz
DID U KNOW?
Kein Artero has a list of who's who of Artero uncles who've starred in Guam's gridiron: Andre Artero UOG Tritons & Hals Angels OL, Bubba Artero UOG Tritons & Hals Angels OL, Kenny Artero SSHS DB/Baseball Pitcher, Jesse Sablan FD & Hals Angels FB, Roland San Nicolas FD & Hals Angels OL, Chuck Ada SSHS & Hals Angels DB,  Ed "Rock" Artero SSHS & Hals Angels MLB, "Wild" Bill Ada FD & Hals Angels ML, Jared Ada FD & Hals Angels WR/Utility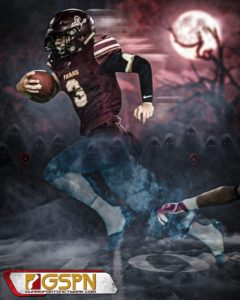 COMING SOON …
– 24th Marianas Fishing Derby
– NFL Week 3: Steelers at 49ers
QUICK HITS
UOG Athletics announced that head men's basketball coach Brent Tipton has stepped down due to personal reasons. UOG is now seeking for a replacement after Tipton's three years at the helm.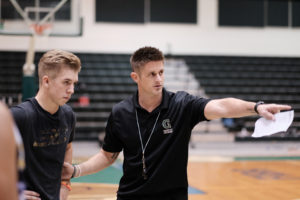 —————————————————-
Kyle Reyes brought the Boom to Russia and delivered a huge 1st round knockout in ACA 98.