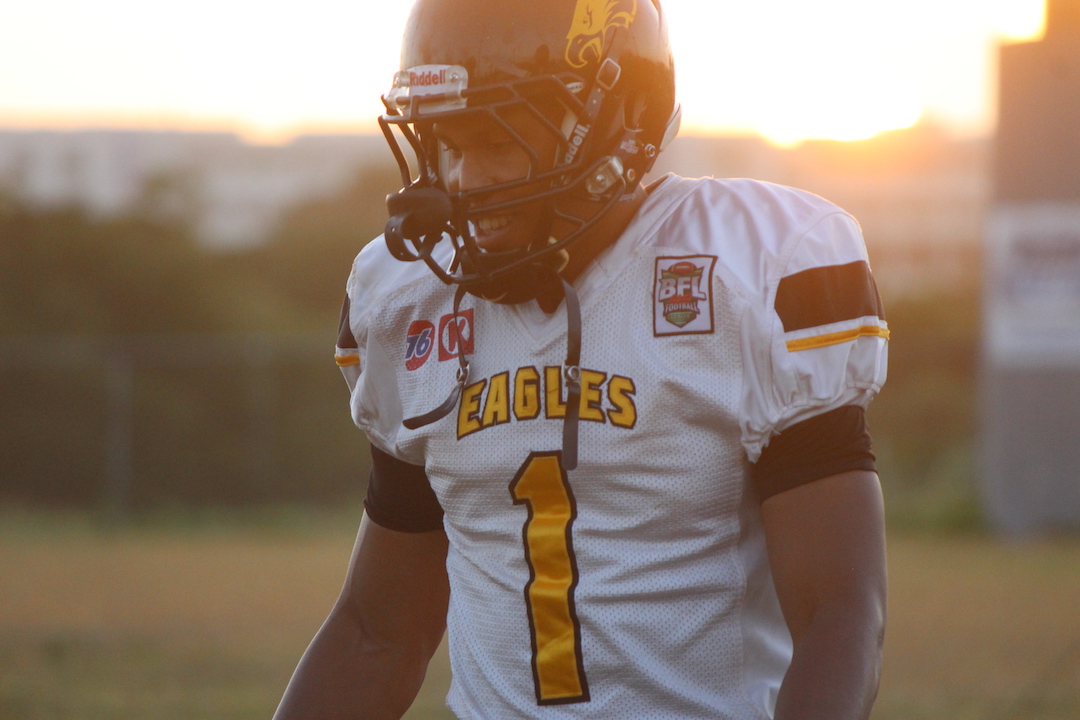 By Robert Balajadia
The Island Eagles have been knocking on the door of a football championship game a few years short of a decade, so needless to say, Saturday's showdown with the Silver Raiders in the Budweiser Guahan Varsity Football League Championship Game will be the biggest game in the Football Club's history.
(the full game will be going LIVE on GSPN @ 7 pm, April 22)
Standing in their way are the Silver Raiders, the leagues three-time defending champions with a roster full of big-game experience.
Their regular season showdown was decided by football's thinnest margins with the Raiders winning 7-6. Saturday will feature both squads, fully healthy, which wasn't the case during their regular season meeting.
Eagles Keys to Victory
Don't turn the ball over
Take advantage of good field position
Keep putting points on the board
"They are the champs, we give them a lot of respect," said Eagles head coach Danny Cepeda. "We have guys on the team that have learned a lot from losing to these guys and they are teaching the rest of the team. We have a deep team and this years team is ready and not injured."
Cepeda also believes that they have to stay aggressive on offense and they can't keep the score close, as the Raiders have often find ways to win in tight games.
From the Players
The Eagles have proven to have multiple weapons on both sides of the ball, as well as a big-boot kicker in Chris Santos to lead the Special Teams unit.
Receiver Kelvy Coney is one of the leagues most dangerous deep threats. His chemistry with quarterback Daray Davis has allowed the Eagles passing game to reach new heights with the pair connecting on touchdowns every game they have played together.
"I told [Daray] from day one that I hate quarterbacks who under-throw me," laughed Coney. "I've got too much speed so as long as you throw it deep I'll go get it. We definitely see what the defense is doing pre-snap so we'll make adjustments if needed."
Davis missed the first two weeks of the season due to an injury, but it's no secret who his favorite target on the field is. Coney is expecting to see heavy defensive pressure from the Raiders which will open the door for his fellow receiving corps.
"I'm expecting to see some double teams, and I told my receivers that they need to have a big game and need to step up and not rely on me to do it all. My route running should get me open and it's all up to me to make the plays," added Coney.
The league defensive MVP Frankie Johnson may just be the hungriest Eagle for a title after being a part of the team for the past seven years.
"It's a really big game for me, for the whole team. I've got a mix of emotions heading into the game," said Johnson, who credited the rest of his defense on winning the MVP award.
Going LIVE
The games entirety will be broadcasted on GSPN going live at 7 pm. This will be the first night game for the league this season and most of the Eagles are extra motivated knowing more eyes will be on them.
"It pumps up the game for both teams," added Johnson on going live. "We're going to be playing with added motivation and we're all just excited."
"I grew up in Orlando, Florida so I'm used to the big lights and the cameras. I like putting on a show so the more people the better," added Coney.

2022 GSPN I MÅS METGOT COMPETITION
2022 GSPN I Mås Metgot Competition Recap
2022 GSPN I MÅS METGOT COMPETITION
2022 GSPN I Mås Metgot Competition Recap
2022 GSPN I MÅS METGOT COMPETITION
2022 GSPN I Mås Metgot Competition Recap
COMING SOON …
Sat: Origin Power Lifting Meet 
ISA Girls Volleyball/Boys Soccer Finals
QUICK HITS
Guam runners complete London Marathon. Former Guam top runners Charlie Epperson and Aysha Perez Epperson along with Cameron ONeal completed the 42nd London Marathon.
Charlie 2:47:56
Cameron 2:59:49
Aysha 3:51:04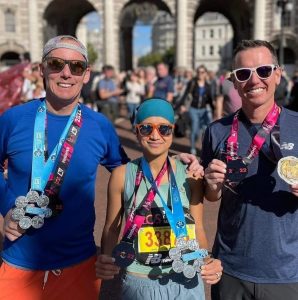 ———————————————–
Trevin Jones drops a unanimous decision 30-25, 30-27, 30-27 to Raoni Barcelos in UFC Fight Night 211 in Las Vegas.