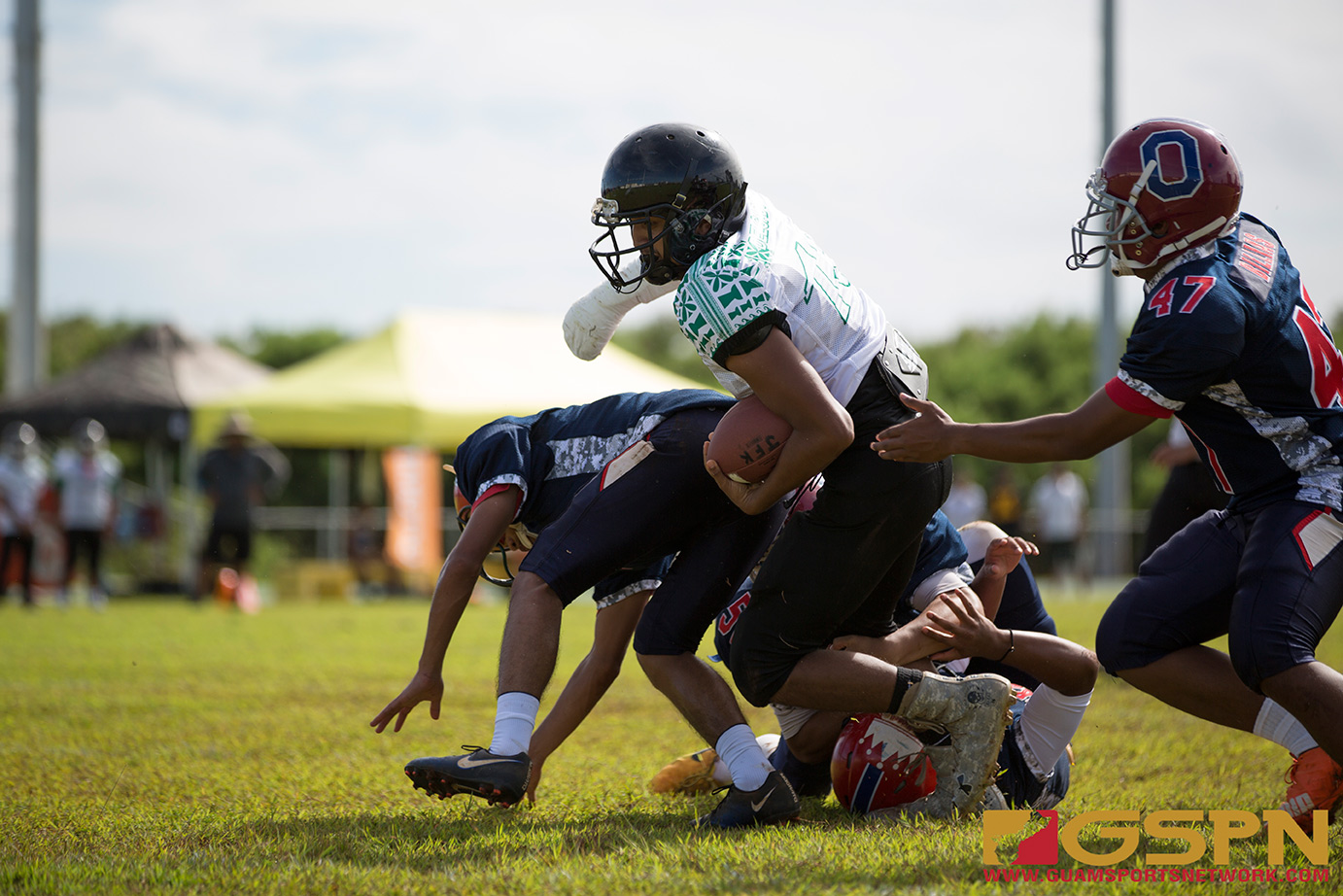 By Robert Balajadia
After not being able to find the end zone in the IIAAG football opening weekend, the JFK Islanders made routine visits to paydirt all game long against the Okkodo Bulldogs with JFK earning a 32-8 win Friday afternoon.
The 3 p.m. start time brought the heat and so did the Islanders offense as they scored on both of their opening offensive drives in the first half. The Islanders added three touchdowns in the second half to secure head coach Allen Blend's first win in the high school scene.
"The players are the ones that win us these games and teamwork is what we're striving for in practice. Today was a positive start, and as long as we progress week-to-week and learn from our mistakes, then you can't ask for anything more," said coach Blend on his team's turnaround from opening week.
Friday was a debut game for the Bulldogs after last weekend's uniform fiasco forced their showdown with the Geckos to be called off. Okkodo had issues in run defense as Islander running back Justin Camacho racked up 88 yards and a touchdown on the ground in just the first half. Camacho sat for the rest of the game nursing a shoulder injury.
JFK's Juan Sarmiento supplied the big plays in the second half by hauling in a 50-yard catch and run score from quarterback Allen Blend II. After forcing a three-and-out from Okkodo's offense, Sarmiento retrieved the booted punt at his own 30. His eyes lit up as he looked down field.
"I saw daylight on the left side and I just took advantage of my opportunity. I trusted my teammates," said Sarmiento.
Sarmiento ran left and up the sidelines for a 70-yard touchdown.
The only thing that wasn't going Sarmiento's way were his PAT's, converting just 2-of-5.
The Bulldogs avoided a shutout by scoring late in the 4th as quarterback Andrew Perez hooked up with receiver Curtis Aflleje on a 30-yard toss. A successful 2-point conversion capped off the Bulldogs best drive of the day.
Coach Blend picked up his first win, but what meant more to him was seeing his players commitment to his cause. Blend was ready to give his boys Labor Day Monday off, but the team collectively said they wanted to come in for practice.
"We're empowering the kids to really take charge. We want them to strive for better, even after a win, they know if they want to get better that they have to practice. When you hear them say they would rather practice, that's exactly what coaches want to hear and we're excited," added Blend.
So, JFK will be kicking off their Labor Day Monday with 8 a.m. practice.
Gameflow
Okkodo Bulldog's first year quarterback Andrew Perez completed his first throw in high school on a 14-yard first down throw. The Bulldog opening offensive drive didn't generate anymore positive yardage after picking up their first down.
JFK began their first drive inside their 30. Camacho took his first carry for 26 yards, then 14 yards for his second carry to get JFK inside the red zone. Deante Delgado capped the drive off with a 10-yard touchdown run to quickly put the Islanders up 6-0.
The Islanders second offensive drive stretched into the 2nd quarter, featuring a Camacho run for the highlight reel. The Bulldogs stuffed Camacho's run up the middle for just three yards, but a poor tackle didn't bring Camacho down, allowing him to roll off the Bulldog defender and spring right back up. Okkodo seemed convinced the play was dead which allowed Camacho 19 free yards to run for the 22-yard score.
JFK walked into the half up 14-0.
Sarmiento then took center stage in the 3rd as he and Blend connected on a 50-yard toss for a 20-0 lead. Sarmiento then scored off a punt return after the defense forced a three-and-out.
The longest touchdown of the day came from receiver Aiden Quitugua, who fooled the Bulldog defense on a end reverse that put on full display his end-to-end speed. Quitugua darted up the left side of the field after taking the hand-off and outran the entire Bulldog secondary for a 97-yard score, putting his team up 32-0.
Okkodo avoided the shutout on Perez's 4th quarter touchdown throw, his first score as a high school quarterback.
JFK will play host to the unbeaten Sanchez Sharks next Friday while the Okkodo Bulldogs will host the Southern Dolphins.
PHOTO GALLERY BROUGHT TO YOU BY: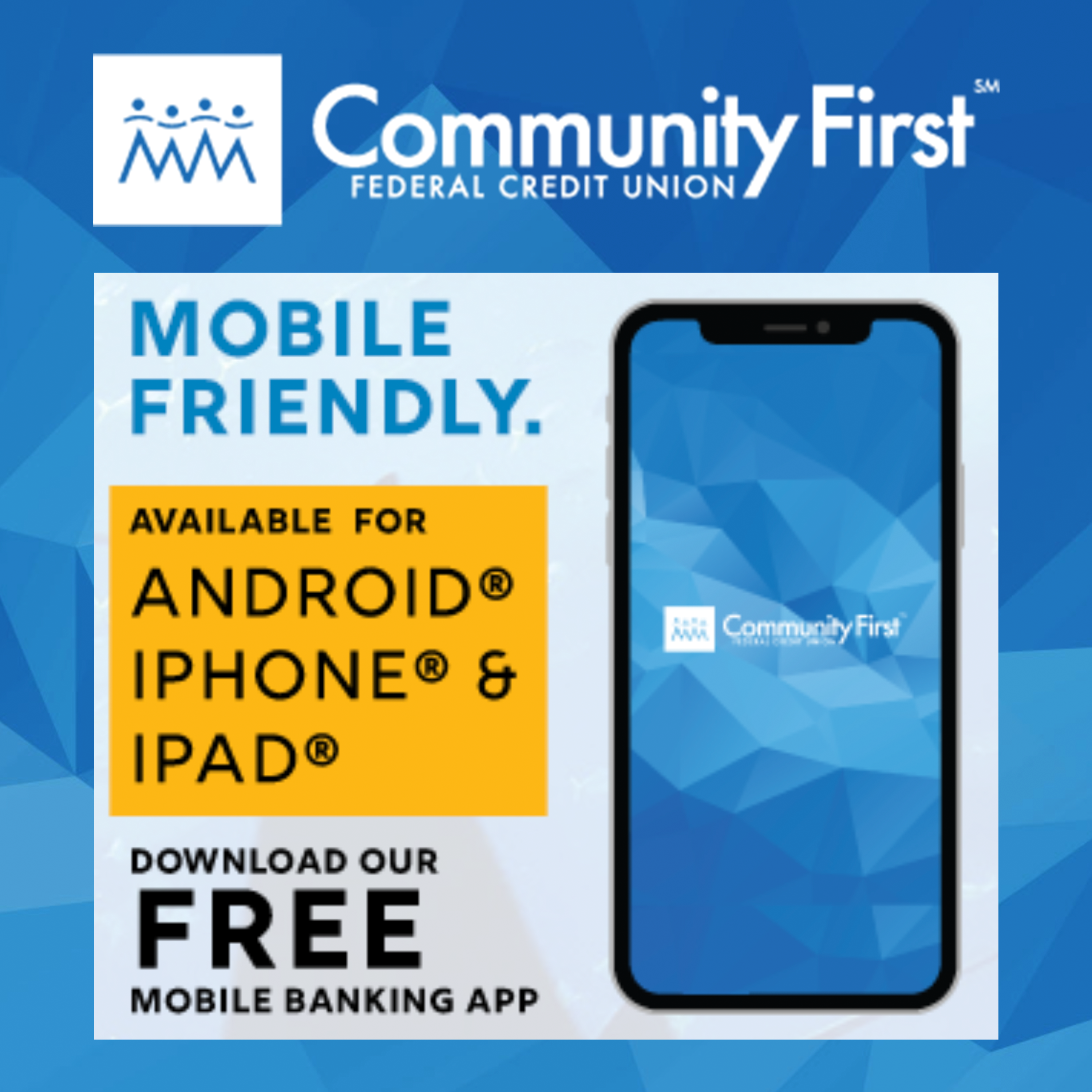 GPS Sports Calendar
SU

MO

TU

WE

TH

FR

SA
Events for November
1st
04:30 PM - 08:00 PM
JFK
05:30 PM - 08:00 PM
Various
05:30 PM - 08:00 PM
Various
Events for December
2nd
09:00 AM - 05:00 PM
FD Phoenix Center
10:00 AM - 03:00 PM
Various
10:00 AM - 04:00 PM
Various
Events for December
3rd
06:00 AM - 08:00 AM
Hilton Hotel
Events for December
4th
04:15 PM - 06:30 PM
Various
04:30 PM - 08:00 PM
GW Field
05:00 PM - 07:00 PM
Okkodo
Events for December
5th
04:00 PM - 06:00 PM
Various
05:00 PM - 08:00 PM
Various
06:00 PM - 08:00 PM
TBA
Events for December
5th
No Events
Events for December
7th
04:00 PM - 06:00 PM
Various
04:15 PM - 06:30 PM
TBA
Events for December
8th
05:00 PM - 08:00 PM
Various
Events for December
9th
Events for December
10th
05:00 AM - 09:00 AM
Skinner's Plaza, Hagatna
09:00 AM - 05:00 PM
UOG Field
Events for December
11th
04:00 PM - 06:00 PM
Father Duenas
04:15 PM - 06:30 PM
Various
Events for December
12th
04:00 PM - 06:00 PM
Various
05:00 PM - 08:00 PM
Various
Events for December
12th
No Events
Events for December
14th
04:00 PM - 06:00 PM
Various
04:15 PM - 08:00 PM
TBA
Events for December
15th
05:00 PM - 08:00 PM
Various
05:30 PM - 09:00 PM
TBA
Events for December
16th
08:00 AM - 04:00 PM
10:00 AM - 03:00 PM
Various
10:00 AM - 04:00 PM
Various
Events for December
16th
No Events
Events for December
18th
04:30 PM - 06:00 PM
Harvest Christian Academy
Events for December
19th
04:00 PM - 06:00 PM
Various
05:00 PM - 08:00 PM
Various
Events for December
19th
No Events
Events for December
21st
04:00 PM - 06:00 PM
TBA
Events for December
22nd
05:00 PM - 08:00 PM
Various
Events for December
23rd
10:00 AM - 04:00 PM
Various
04:00 PM - 10:00 PM
Okkodo
Events for December
23rd
No Events
Events for December
24th
No Events
Events for December
25th
No Events
Events for December
27th
05:30 PM - 07:00 PM
TBA
Events for December
27th
No Events
Events for December
29th
05:30 PM - 09:00 PM
TBA
Events for December
29th
No Events
31

1

2

3

4

5

6
Events for December
30th
No Events