By Cole Kim
It was a hot Saturday afternoon at the Tamuning field when the Angels defeated the Steelers 32-6 in a Metgot division matchup.
The Steelers offense was heavily outmatched by the Angels defense, who only allowed negative yardage in the entire first half of the ballgame, and less than 10 yards in the second half, all coming off of negative yardage runs, sacks, and bad snaps from the center.
As for the Angels, who came in undefeated, they put up big offensive numbers on the stat sheet, earning four touchdowns, including an impressive reverse pass from Sage Castro to Caleb Murphy for a 35-yard reception.
The Steelers avoided a shutout when Joseph Rivera Jr ran 49 yards to the house early in the fourth quarter of the game. However, they missed the extra point attempt, causing them to earn only six points.
"It was a tough win, we have to come out and we prepared the boys for this game, I think we accomplished what we wanted to do," said Angels coach Danny Cepeda. "We have to keep teaching them because every team is different, and to stay undefeated is definitely something we want to do."
GAME FLOW
The Angels got on the board for early in the first quarter after a four yard run from Sage Castro. They made the two point conversion and made the score 8-0
The Steelers made an impressive defensive play after the ball was fumbled by the Angels running back and defender Isaac Hesus recovered it, turning it over and giving the Steelers a second chance.
However, the Steelers turned it back over after going for it on fourth and long. The Angels turned this into another touchdown, this time a 35 yard pass to Caleb Murphy, this made the score 16-0 after the two point conversion.
The next touchdown also belonged to the Angels, a few minutes after a safety. This touchdown was also punched in by Sage Castro, who ran 32 yards to the end zone. The score was now 32-0.
The Steelers punched in their first touchdown early in the fourth quarter when Joseph Rivera broke free and ran 49 yards to the end zone, making the score 32-6.
The final play of the game was an incomplete pass.
Today's game ended with the Angels remaining undefeated in the season.
OTHER GAMES
Manha
Broncos 25, Giants 0
Angels 19, Steelers 6
Metgot
Broncos 26, Giants 6
Matua
Broncos def. Giants via forfeit
Steelers 12, Angels 0
PHOTO GALLERY BROUGHT TO YOU BY:

Foody's 5 Fun Facts
Sanchez QB Jayton Penaflor
DID U KNOW?
Kein Artero has a list of who's who of Artero uncles who've starred in Guam's gridiron: Andre Artero UOG Tritons & Hals Angels OL, Bubba Artero UOG Tritons & Hals Angels OL, Kenny Artero SSHS DB/Baseball Pitcher, Jesse Sablan FD & Hals Angels FB, Roland San Nicolas FD & Hals Angels OL, Chuck Ada SSHS & Hals Angels DB,  Ed "Rock" Artero SSHS & Hals Angels MLB, "Wild" Bill Ada FD & Hals Angels ML, Jared Ada FD & Hals Angels WR/Utility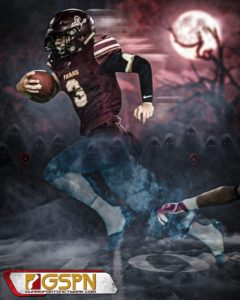 COMING SOON …
– 24th Marianas Fishing Derby
– NFL Week 3: Steelers at 49ers
– Jon Tuck's Bellator debut CANCELLED
QUICK HITS
Dana Holmes is the new UOG men's head basketball coach. In the last two years, he was a coach at FBLG Middle School and most recently a PE teacher at GW.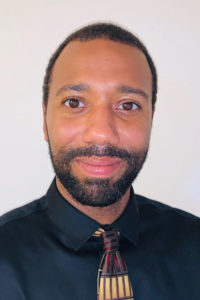 —————————————————-
Pro triathlete Mieko Carey finished third in XTERRA Japan on Sunday in a time of 3:43:02. Her career was on hiatus for a couple of years raising her twin children. It's safe to say the 40-year-old is back in top form. Congratulations Mieko san!