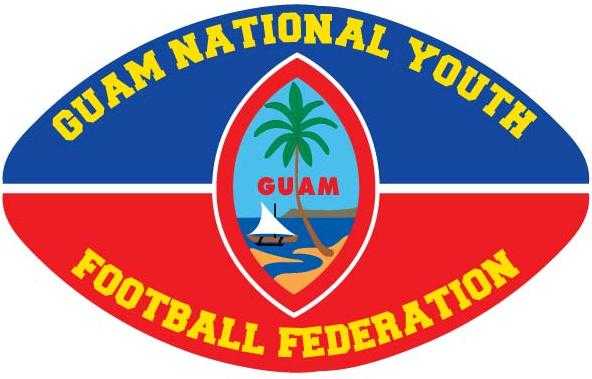 By Cole Kim
The Angels and Broncos faced off against each other in a Metgot division matchup on a rainy Sunday afternoon at the Tamuning Field. The Angels remained undefeated after the defense only allowed the Broncos to score six total points while putting up 28 of their own.
Midway through the first quarter, a downpour of rain began. This weather, however, did not stop the Angels from getting on the board off of a short touchdown run. The extra point after was successfully made, which made the score 7-0. This shower lasted around ten minutes, but had long lasting effects on the field of play, puddles of mud everywhere, causing more slips and falls. But this did not stop the Defending Champion Angels from showing off their offensive skills.
"You can tell it's muddy, but we still have to come out and continue to work and do our job. Our players knew what was at stake," said Angels head coach Danny Cepeda, "God has blessed us, we had no major injuries."
The only Broncos touchdown was scored in the final seconds of the ballgame, when Jayden Hernandez ran in a short touchdown.
GAME FLOW
The first quarter brought in heavy rain and one Angels touchdown run to make the score 7-0. The first quarter also belonged to the Angels defense due to them keeping the Broncos offense in check with negative yardage plays and short runs with multiple three and outs.
In the second quarter, Hal's Angels scored two more touchdowns. One of the touchdowns came from Caleb Murphy when he ran 11 yards. The other was scored when Sage Castro hauled in an 11 yard pass from the quarterback. The score heading into the half was 20-0.
The third quarter was when the Angels scored their final touchdown of the game. This final touchdown was put in by Jermaine Molo when he ran four yards into the house. This made the score 28-0 after the kick.
Despite previous success, the defense could not stop Jayden Hernandez from getting a Broncos touchdown in the final minute of the matchup.
The final score of this wet, exciting game was 28-6, the undefeated Metgot division Angels looking like a younger version of the FD Friars football team. The six points the Angels allowed are the results of the second touchdown this team has allowed all season. The defense has only allowed 12 points this year.
Other Scores
Manha – Raiders 21, Steelers 0 / Cowboys 14, Eagles 0
Metgot – Steelers 18, Raiders 14 / Eagles 19, Cowboys 0
Matua – Steelers 20, Raiders 8 / Cowboys 12, Eagles 0
PHOTO GALLERY BROUGHT TO YOU BY:

QUICK HITS
Guam MTB National Championship: Edward Oingerang and Jennifer Camacho are your 2023 MTB national champions. Oingerang finished the course in 1:13:24 while Camacho won her second straight title in 54:08.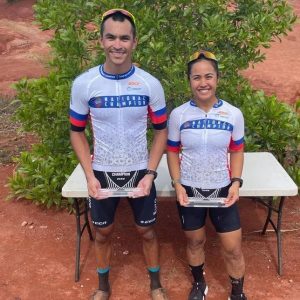 ——————————————
Kobe Miyashita, with St. John's coach Arvin Flores, was named the 2023 IIAAG Middle School Boys Volleyball MVP!