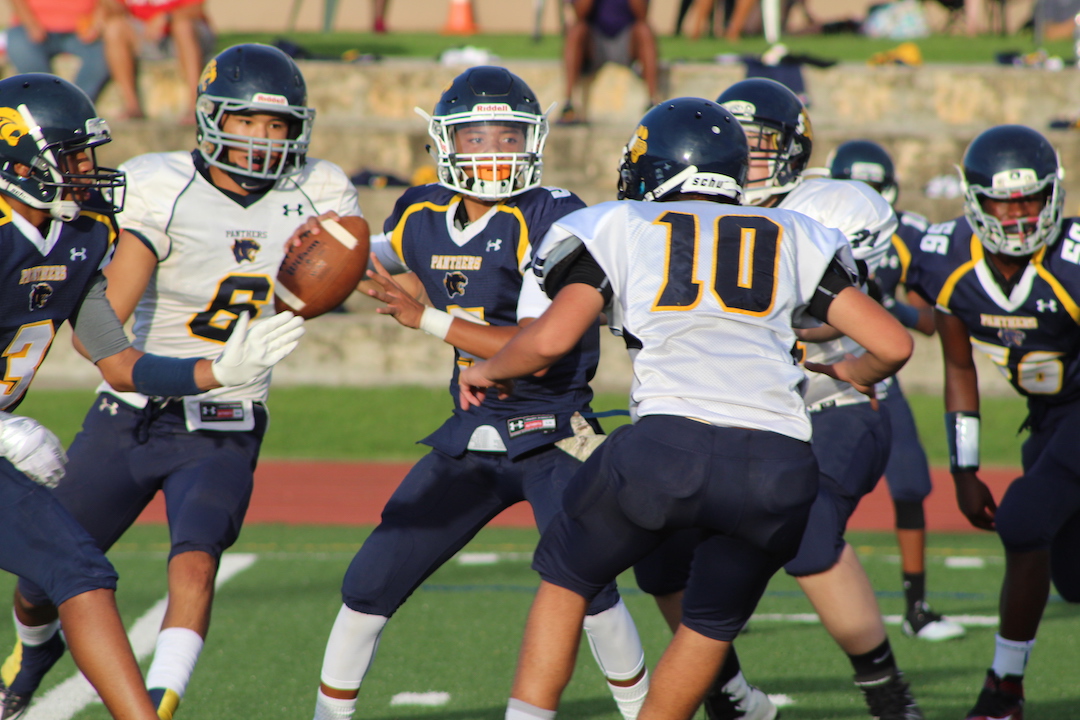 By Robert Balajadia
The IIAAG Football season has officially been pushed back one week and will begin on Friday August 25th and no official schedule has been released yet.
In light of the setback, Guam High football coach Jacob Dowdell attempted to host a jamboree at the Guam High Field Saturday evening, inviting all the other schools to attend for a light scrimmage. For many different reasons, no team showed up to the first ever scrimmage except the Panthers, who then just scrimmaged against themselves.
Dowdell had contacted each team on June 13, inviting them to the event with a few teams turning down the event initially.
"I get it, things happen and it is what it is. The invitation is always open and I know that a lot of other coaches have youth league responsibilities, but we still need to get more organized as a group for football here on island. Our ultimate goal at Guam High is to get kids to college," said Dowdell on the event.
Along with the light scrimmage, MSOA officials were on scene for the sanctioned event to explain new rules to the players emphasizing the tenants of Heads Up Tackling and Blocking. One of the biggest changes involves creating contact with a defenseless player or players not involved in the play.
Defenders and blockers can no longer initiate contact with players who are away or out of the play.
The scrimmage itself featured both teams starting at the 20-yard line for six plays with no bearings. Plays 7-10 will be featured as down plays and the drive can continue if a first down is achieved. The play keeps going until a touchdown is scored or a failure to get a first down. Each side will switch off with a quick whistle.
Aside from the empty stadium, Dowdell understands that every venture needs a starting point.
"We're going to do this every year, heck we're going to try and do it again next weekend with the league pushed back. When you have a team with big rosters, many of those kids won't get a chance to play so and event like this gives them the opportunity to come out and get some time under the lights. We look forward to this event growing. It all has to start somewhere and this is the start," added Dowdell.

QUICK HITS
The Guam Smokin' Hot women's softball team captured first place in the Asia Cup Softball Championships 2023 in Bangkok, Thailand.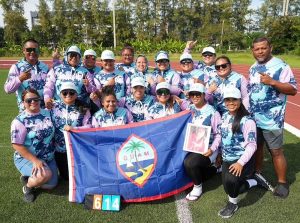 ——————————————————-
Roque Martinez gets the unanimous decision win Saturday night in his debut fight in South Korea's Black Combat promotions.
The 37-year-old controlled the tempo all three rounds and bloodied his opponent with some 3rd round ground and pound.