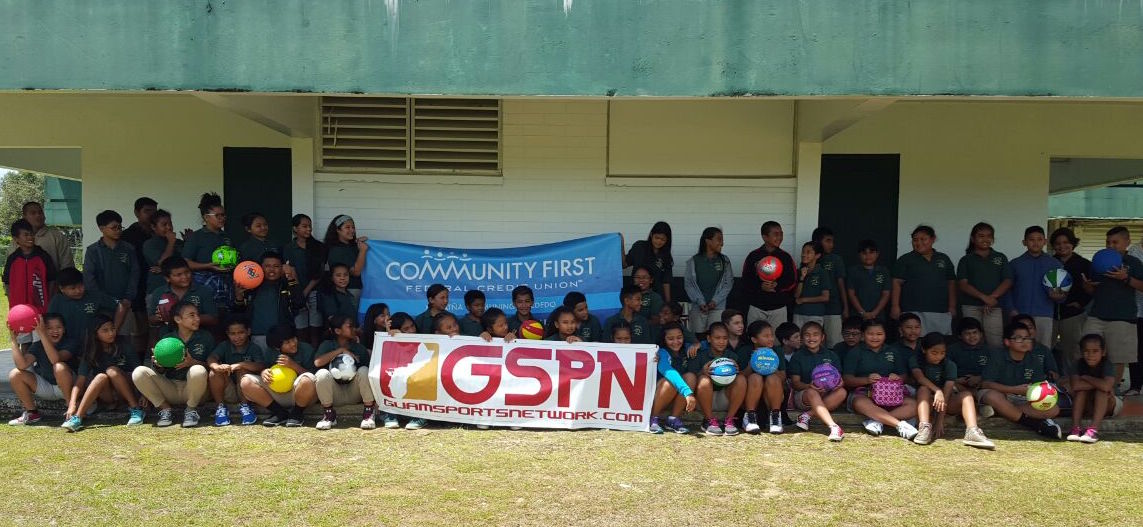 The winner for the second ever 'Got Balls' Program, presented by GSPN and Community First Federal Credit Union, was awarded to PC Lujan Elementary School in Radio Barrigada.
Principal Nancy Diaz, the teachers and most importantly the students at PC Lujan were quick to utilize the sports balls which 5th grade teacher Kim Torres believes will be a great stepping stone in the future of the kids journey as an athlete.
With a wide field, the kids at PC Lujan will now be able to make better use of the playing space with the variation of sports balls, all from by Hornet Sporting Goods in Tamuning.
Special thanks to NBA legend Muggsy Bogues, who held a fundraiser while on Guam in January to help with this program.
GSPN and Community First aim to keep the 'Got Balls' Program running so be on the look out for the next opportunity to get your school involved!