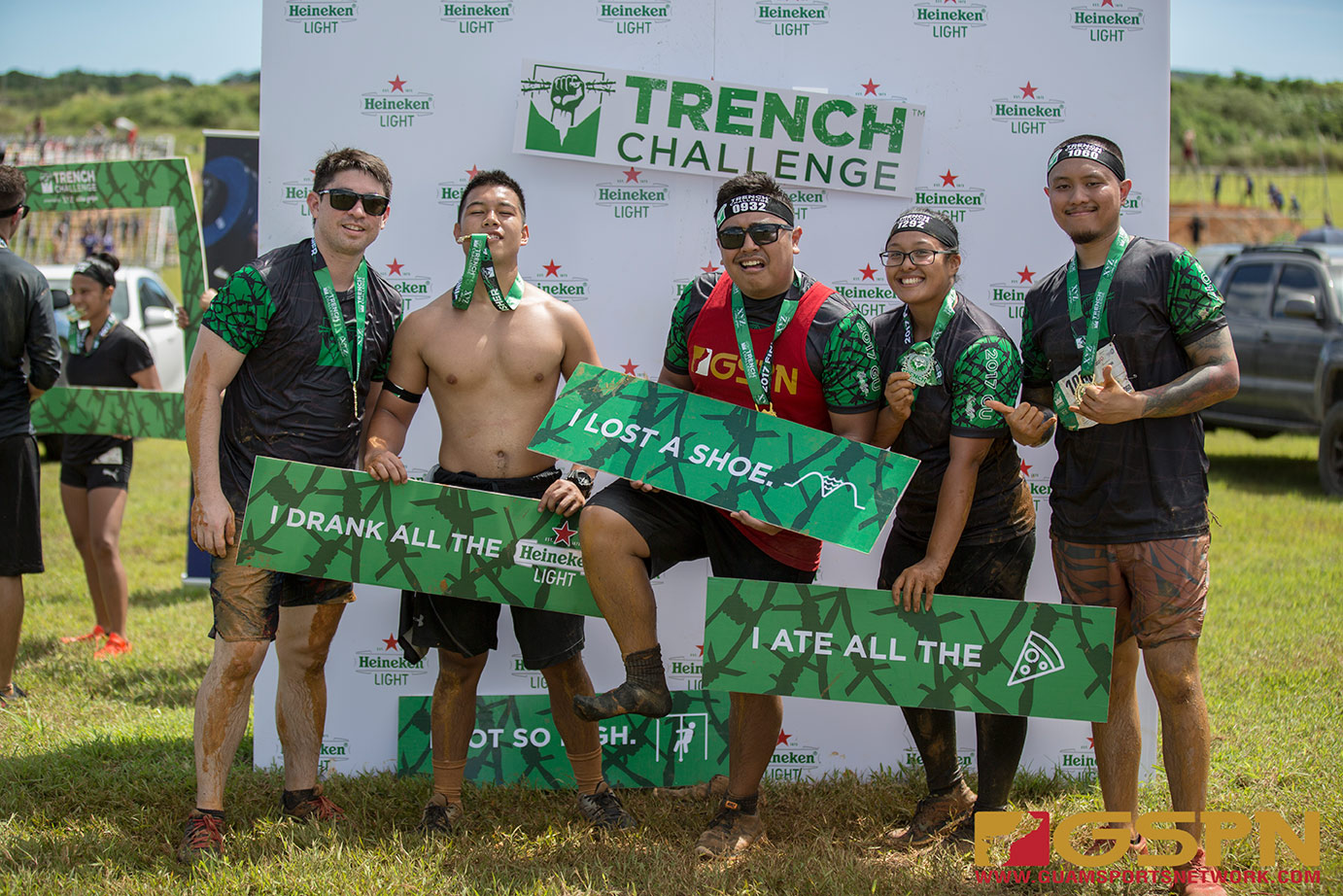 By Robert Balajadia
If we didn't already learn our lesson from our first ever Trench Mudder as Team GSPN in 2k16, we signed up for another go in 2k17.
With the boss-man Patrick Lujan tied down by his military weekend drill obligations, Team GSPN featured the return of myself and Jay Leon Guerrero. Writer Ryan Cabanero, photographer Raine Delos Reyes, who was our course MVP, and my better half Eileen Balajadia rounded out the 2k17 first time competitors, in the recreational division of course!
Shoutout to the FD Senior Raine, who didn't skip out on any of the events. It was a shame he couldn't partake in the after-race beer, because he earned it more than the rest of us!
The course was stretched out just a little bit longer than last year, surpassing the 5k distance with four miles between the start and finish line.
A new obstacle in 2k17 was the 'Green Monster', which is a slide for grown ups. A bunch of returning obstacles riddled the Yigo raceway park, but many were found in new spots. The rope climb moved from starting off the event to the final stretch and the refreshing 'Dumpster Dive' (ironic we know) was well placed after jogging through the open crater.
Tire pulls, flips, sand bag carries and even the Strongman Atlas Stone Carry featured different ranges of muscle movements, most of which that led to aches.
Team GSPN finished the event around 1 hour and 45 minutes. Last year was a humbling experience, but we did come back. Maybe next year we'll actually get in shape for the event instead of roll out of bed, just maybe!
Coming in as the first solo female finisher was local star fitness athlete Rhea Macaluso in the competitive division.
MORE awesome photos by GSPN's Michel Ebio and a video production by Julan Villegas is coming SOON!

COMING SOON …
High School Football starts Sept. 29
Brawl 3: Oct 13
Guam's Strongest Man and Woman Competition October 29