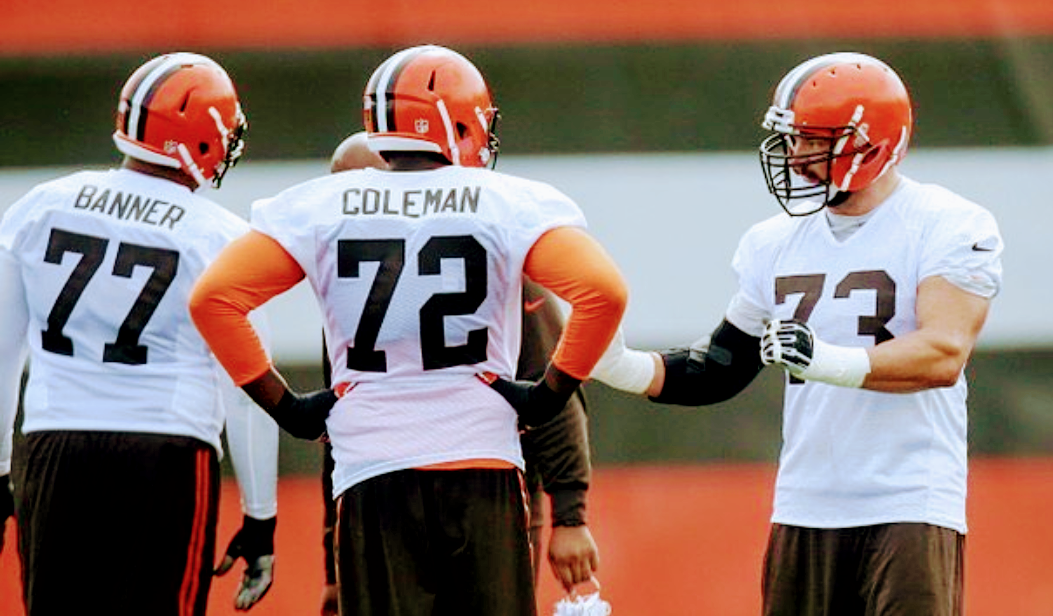 By Patrick Lujan
With the NFL free agency period moving at rapid speed, the Cleveland Browns said farewell to left tackle Joe Thomas, one of the greatest to ever play the position.
For Guam's Zach Banner, he was fortunate enough to learn from Thomas during his rookie season in Cleveland before the great one decided to call it quits.
"It takes a certain type of man to do what he did as a player, but it takes an even bigger person to take time each day and train his fellow colleagues like he did for me these past six months of knowing him," Banner said on his Instagram about Thomas. "Thank you Joe for inspiring me to be great."
During their trip to Guam in January, Banner and teammate Larry Ogunjobi (both rookies in 2017) frequently made reference to Thomas on his professionalism and overall approach to the game with attention to the most minute detail. Almost every technique the players taught during the coaches clinic on Guam made reference to Thomas both as an offensive lineman but also from Ogunjobi's defensive lineman perspective.
"Joe sits so low in his stance that you can't get leverage on him," Ogunjobi explained.
"On pass protection, his arm is like a pendulum," added Banner. "You can try and swipe it to take him off his leverage, but it swings freely and right back up without losing his ground. That's one of the little things I was able to learn from him."
Banner had five offensive line coaches in four season at USC. He once said he was probably at 30% of his potential coming out of college, but after a few months in the shadows of Thomas, he was at around 70% of his potential after his first pro season.
For Thomas, his decision to retire after 11 seasons and 10 Pro Bowl selections, it came down to his body not being able to perform at the top level.
"Playing in the NFL has taken a toll on my body and I can no longer physically compete at the level I need to," Thomas said in a statement.
Thomas, 33, played every snap for the Browns since he was the third overall pick in the 2007 NFL Draft until he suffered a triceps injury in October 2017. The streak was ended at 10,363 snaps when he was forced to leave in the third quarter of a loss to the Tennessee Titans. The injury forced him to miss the remainder of the season.
The Browns announced plans to enshrine Thomas' streak of 10,363 snaps in the team's Ring of Honor in 2018. He's also won the Walter Payton Man of the Year honor in 2010, 2012 and 2016.

Foody's Fun Facts
Favorites From Year 2
COMING SOON …
FRIDAY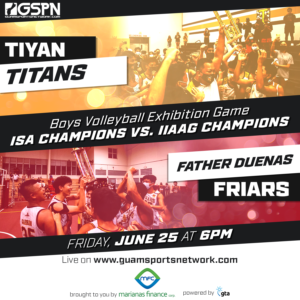 UFC Fight
July 25: Trevin Jones vs. Tony Kelley
QUICK HITS
The Guam Legislature recently paid homage to Michael Reidy, who passed away stateside in March. Reidy was instrumental in getting Guam into the Olympics in 1988 as well as a founding father of the island's paddling community.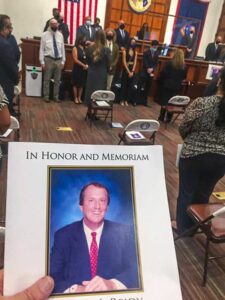 ——————————————————–
Nadine Del Carmen graduated from Santa Clara University on June 11. She was named captain of the Santa Clara women's tennis team in her senior year and she will be attending Georgetown University in the fall to pursue her masters and will be playing for the Hoyas women's tennis team.