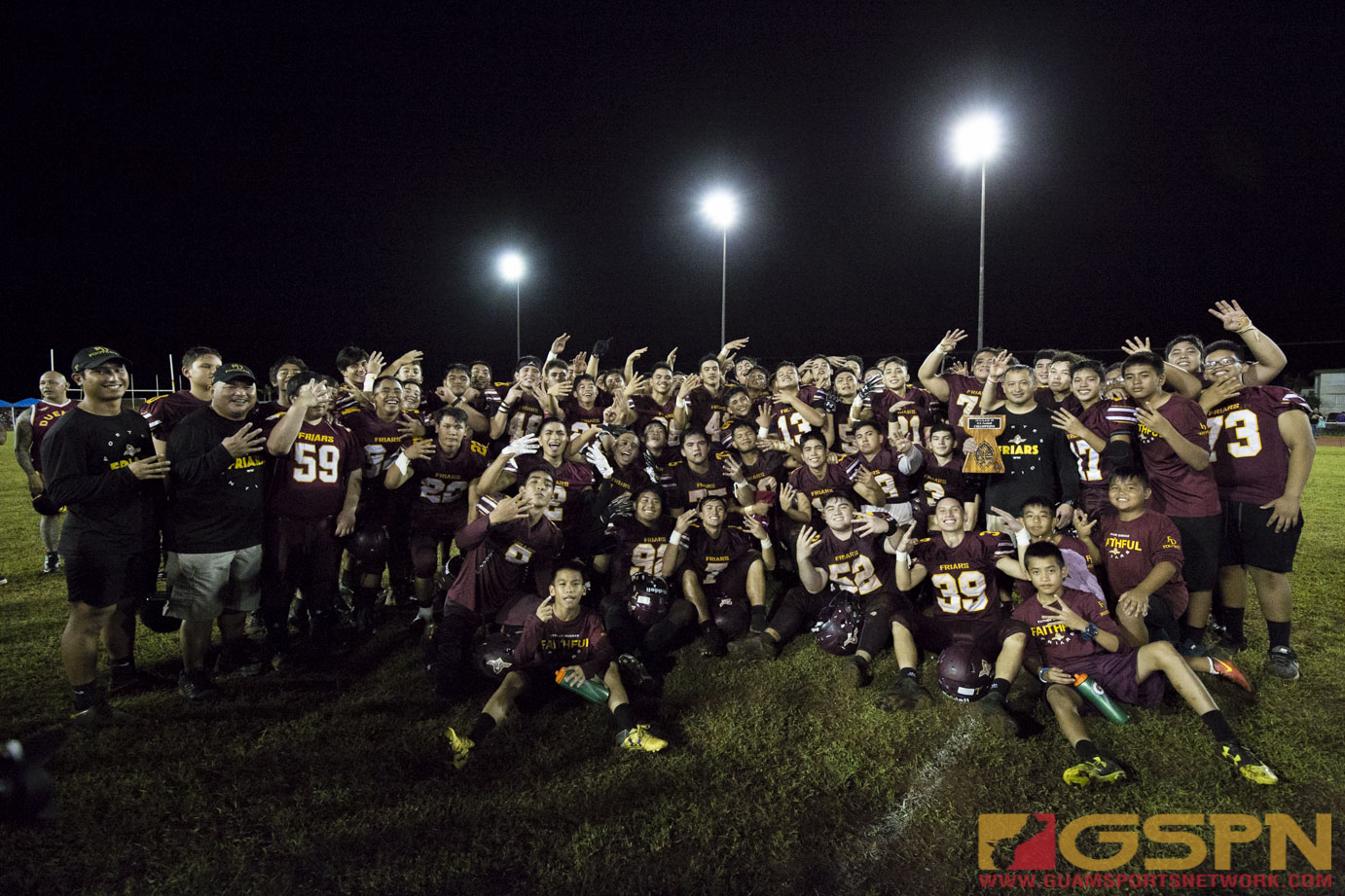 By Robert Balajadia
The FD Friars are now 40-0 through four seasons of IIAAG football, ending their 2018 season as champions for the fourth straight year. But their 40th win was by far their hardest earned as the GW Geckos put on a gritty and title-worthy performance that resulted in a wild overtime finish that the Friars won off a five-yard run from the offensive MVP in running back Kein Artero.
In a sudden-death situation with the Geckos threatening to score in overtime, Friar defensive back Ethan Cepeda would sniff out coverage on a swing pass to the outside, forcing and recovering a fumble on Gecko Trystan Guerrero after the catch to give FD a chance to win the game.
"My coaches just told me to stay ready and be prepared as always. When I saw [Guerrero] coming at me, I just knew I had to make a play. I dove for him and I'm just fortunate the ball came out and I capitalized on it," said Cepeda on his big stop.
Plug in Artero, who had a roller-coaster game.
Artero was held to just one yard in the first half against a well-prepared and fired up GW defense while battling a tough second half where he coughed up two crucial fumbles in scoring territory. But in crunch time with their backs against the wall in OT, Artero rose to the occasion.
A run for no gain on Artero's first carry followed by an offside penalty on the Geckos set up the Friars from second-and-five. Artero took the hand-off up the gut and slithered through his blockers to punch in the season's final score to end the game 20-14.
"As soon as the ball snapped, my blockers created the perfect hole. It was just my job to get the ball in the end zone and I had so many people counting on me today and I didn't want to let them down. My teammates motivated me and really picked me up," said Artero on the game winning play.
**High school football overtime periods on Guam mirror the NCAA with each team getting a chance to score from 10 yards out with a full set of downs. If both teams score touchdowns, or field goals, then the game moves into a sudden death format with the next point winning the game.**
Blow-for-blow
The Geckos began the overtime period electing to defend.
On their first play, FD fed Artero on a toss and Kein did the rest as he raced up the right side of the field while getting held up two yards short of the goal. Artero's extra effort to keep his legs pumping while extending the ball out to cross the plain was enough to give FD the score, followed by a successful PAT from Shawn Sablan for a 14-7 lead.
GW then took the field for their try and they opened up with a double reverse. The play was stopped by the Friar defense for negative yardage, but fullback Jose San Miguel had other plans as he scooped up the loose ball and trucked his way to the two yard line. Quarterback Ricky Macias finished the job with a two-yard score on a QB-keeper while kicking his own PAT to knot the game at 14 each.
The game then moved into sudden death with the Geckos winning the toss electing to put their offense on the field with a chance to win the game. Macias connected with his receiver Guerrero on the wing, but Cepeda would get the better of the exchange by prying the ball loose for the turnover.
Nothing but respect
The GW Geckos left everything they had on the field and no one noticed more than their coaches, and even their opponents Saturday night.
"There is no loser tonight. We were victorious, but we were vanquished and that's the highest compliment I can give the Geckos tonight. They forced those turnovers and forced us into those tough situations. GW was very capable of winning," said Friars assistant coach Keone Badua.
"We knew [GW] was going to come out fired up. Big shout out to the Geckos. They gave 110% and I'm proud of them. They worked their butts off just as much as we did," said Friars Noah Diaz.
"Big ups to GW today. They came out and played their hearts out," said Ethan Cepeda.
GW's San Miguel played both sides of the ball and just about every snap. He didn't have any white spots left on his home-colored uniform with the weight of his worth on display. As gut wrenching as the loss was, San Miguel is more than proud of his teammates who didn't back down from the challenge.
"I'm extremely proud of my boys. They're the best and I love them all," said San Miguel.
And GW was playing without star receiver, return man and defensive back Aaron Jamanila, who was injured in their semifinal showdown against the Panthers. Jamanila was in crutches on the sidelines, already putting the GW offense in a tough hole.
Game Recap

The Geckos running attack caught the Friar defense sleeping early. Three runs from shotgun formation by Shelby Meeks (11 yards), Jesse Manglona (17 yards) and San Miguel (18 yards) were enough to get into Friar territory, but a turnover on downs near the 35 would give the Friar defense some life.
GW loaded the box to keep Artero in check for the entire first half. The Geckos dared Friar quarterback Nicholas Anderson to throw on them, but Anderson struggled as well going just 2-of-10 for just eight net yards with one interception in the first half.
FD's Rylan Napoleon would recover a fumbled ball on a bad snap at the 33 just before the 1st quarter ended, but Anderson would throw his first interception on the ensuing play to open the 2nd. Anderson overthrew his tight end Brandon Soriano, and waiting with open arms was GW's Jonah Garcia for a short return inside Gecko territory.
After a hold up by the Friar defense to force a punt, Anderson would connect with running back Caiyle Gogue for 12 yards. Two short runs by Artero would end up nowhere as FD was facing a fourth-and-five at the Gecko 26. A fake punt and direct snap to Eugene Arriola would surprise the Geckos as Arriola would take the trick play 20 yards to the GW six.
Anderson would then throw a fade route to brother Brian Anderson, who broke away from the air-tight coverage of the Geckos long enough for the games first score from six yards out. A successful PAT from Sablan would put FD up 7-0.
It didn't take long for the Geckos to respond after forcing FD to punt inside their own end zone. FD's Sablan ended up out kicking his coverage as GW's Meeks gashed FD for a 33-yard return, bringing the ball to the Friars two-yard line. San Miguel would provide the answer as he barreled his way over the Friar defense for a touchdown, followed by a made PAT from Macias.
Second half turnovers
Artero opened up the second half with a huge 32-yard carry to get to the Geckos 45. Two short gains forced the Friars to throw on third down, which resulted in Anderson's second interception of the night as Gecko Noah Quichocho read the play for a big GW stop.
The Geckos would turn the ball over on downs after a big stop from Friar defensive end Kobe Onedera.
Kein looked to be getting into running rhythm after breaking free from the Geckos for a 19-yard run. But at the end of the run, the GW defense would pry the ball loose resulting in Artero's first fumble, which was recovered by Jon Espino at the GW 33 just before the 3rd quarter ended.
A 17-yard run by Manglona had the Geckos riding high, but it was short lived as the Geckos struggled to get into their passing game, forcing a punt.
The Friars would crack into GW territory off 23-yard run from Artero. Kein then appeared to see daylight on a shifty run to the outside, taking the hand-off up the left sideline.
GW's defensive back Christian Cabrera would then make the defensive stop of the year as he not only caught Artero at the four yard line to the deny the touchdown, but his hit would pop the ball loose as it bounced into the end zone as the Geckos recovered resulting in a touchback to give GW possession of the ball at their own 20.
The Gecko offense still struggled to get their passing game going which gave the Friars back the ball with less than five minutes to play.
Artero would pick up his longest carry on the day for 37 tough yards to get to the Geckos 35. Anderson would try two deep balls, one for Brian on a seam pattern as Brian couldn't haul in the catch off his fingers. The Geckos would get a stop on fourth and one just inside the four-minute warning for to get a chance to win it in regulation.
The Geckos would get as close as the Friar 46, but another turnover on downs as Macias just missed Meeks on a wheel pass, giving FD back the ball. The Friars couldn't do much as they punted the ball away after three failed attempts with the Geckos electing to kneel out the final seconds of regulation to start the overtime period.
Overtime recap
The Geckos differed after winning the overtime coin toss to put FD's offense out first. A stop by the Geckos would have meant a game-winning scoring situation, but Artero closed the door on that opportunity by taking the first hand-off to the house to give FD a 14-7 lead.
The broken play and heroic effort from San Miguel would allow Macias to tie the game at 14 each.
'Sudden Death' kicked in after the first overtime period and FD's Cepeda would come up making the biggest defensive play of the year for his team with the forced fumble and recovery. FD used a hard count to draw the Geckos offsides setting up Kein's final run for the game winning score 20-14.
For T2 and 'X'
This was the first title in their four year span the late Tony Thompson wasn't there to witness. FD had been playing with heavy hearts all season and Thompson, as well as their brother Xavier Akima, were always on their mind.
"From the first practice of the season until now, we've had them on our minds and we wanted to win this for them," said Artero.
"We showed resilience. The life experiences these kids had to endure these past five months, Thompson passing in May and Xavier passing before the season started, and these boys were out there pushing and working so it's a testament to them," said Keone.
…More photos from Michael Ebio coming soon…
PHOTO GALLERY BROUGHT TO YOU BY:
GAME STATS
FD Offense
PASSING
Nick Anderson: 5-of-22 for 21 yards (1 touchdown: 2 interceptions)
RUNNING
Kein Artero: 19 carries – 181 yards (2 touchdowns: 2 fumbles lost)
Brian Anderson: 1 carry – (-9) yards
Eugene Arriola: 1 carry – 20 yards
RECEIVING
Brian Anderson: 3 catches – 26 yards (1 touchdown)
Brandon Soriano: 1 catch – 18 yards
Caiyle Gogue: 1 catch – 12 yards
GW Offense
PASSING
Enrique Macias: 5-of-16 for 20 yards
RUNNING
Shelby Meeks: 13 carries – 43 yards
Jose San Miguel: carries – 33 yards (1 touchdown)
Jesse Manglona: 8 carries – 28 yards
Trystan Guerrero: 3 carries – 14 yards
Enrique Macias: 2 carries – 12 yards (1 touchdown)
Jon Espino: 1 carry – 3 yards
RECEIVING
Shelby Meeks: 3 catches – 16 yards
Jose San Miguel: 1 catch – 5 yards
Jesse Manglona: 1 catch – 8 yards
FD Defense
Roy Chargualaf – 9 tackles
Tyler Aguon – 9 tackles
Noah Diaz – 8 tackles, 1 sack
Rylan Napoleon – 7 tackles, 1 fumble recovery
Eugene Arriola – 7 tackles
Kobe Onedera – 4 tackles, 1 sack
Nate Pinaula – 4 tackles
Elija Calvo – 3 tackles
Evan Brown – 3 tackles
Sage Shinohara – 2 tackles, 1 sack
Ethan Cepeda – 2 tackles, 1 forced fumble, 1 fumble recovery
GW Defense
Jose San Miguel – 8 tackles
Jon Espino – 6 tackles, 3 sacs, 1 fumbe recovery
Christian Cabrera – 5 tackles, 1 forced fumble
Noah Quichocho – 3 tackles, 1 interception
Joshua Dela Cruz – 3 tackles
Shelby Meeks – 2 tackles
Jonah Garcia – 1 tackle, 1 interception
Xavier Torres – 1 tackle
Ethaniel Cali – 1 tackle
Jesse Manglona – 1 tackle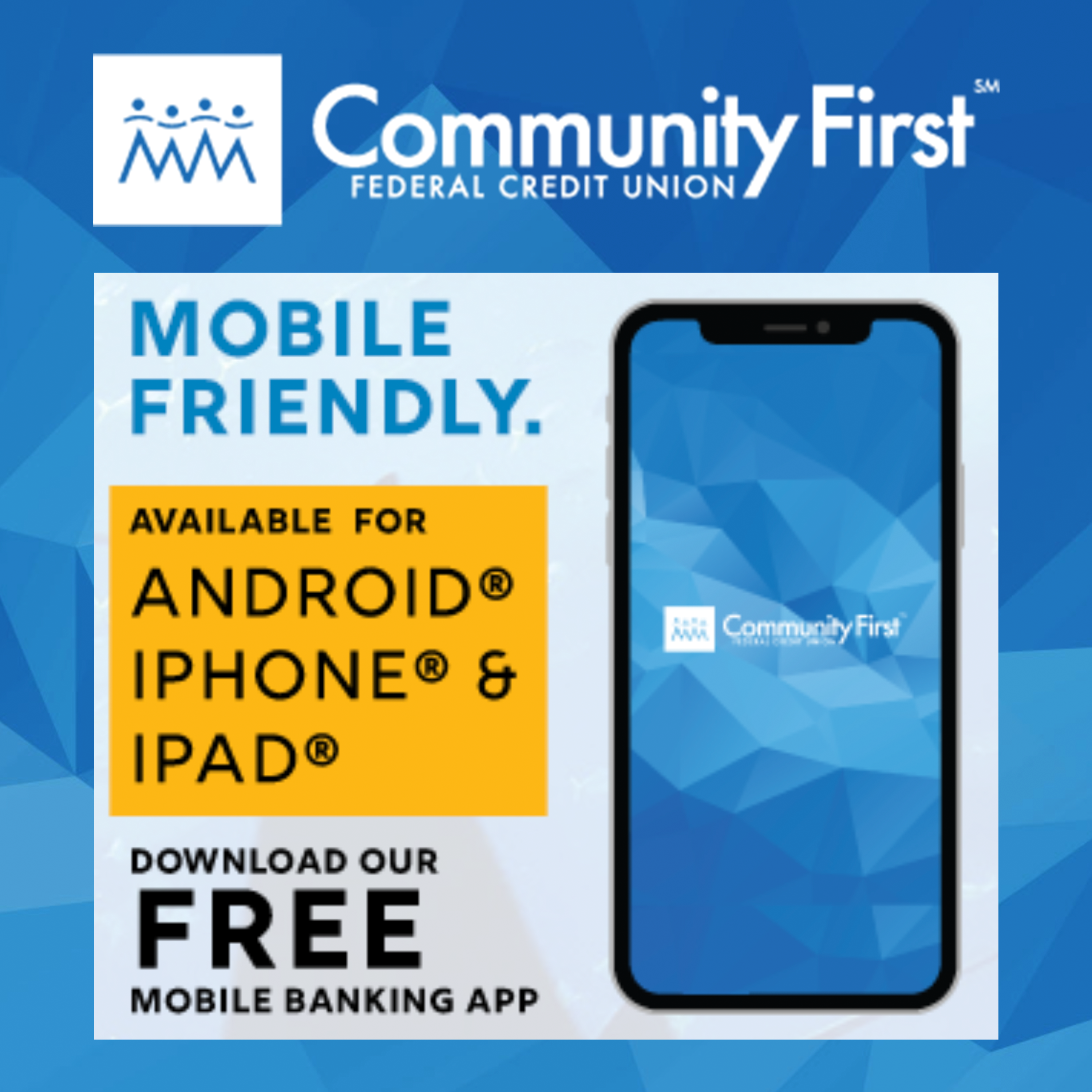 GPS Sports Calendar
SU

MO

TU

WE

TH

FR

SA
28

29

30

31

1

2

3
Events for May
31st
No Events
Events for June
1st
No Events
Events for June
2nd
No Events
4

5

6

7

8

9

10
Events for June
3rd
No Events
Events for June
4th
No Events
Events for June
5th
No Events
Events for June
6th
No Events
Events for June
7th
No Events
Events for June
8th
No Events
Events for June
9th
No Events
Events for June
10th
No Events
Events for June
11th
No Events
Events for June
12th
No Events
Events for June
13th
No Events
Events for June
14th
No Events
Events for June
16th
All of the day
TBA
Events for June
17th
All of the day
TBA
19

20

21

22

23

24
Events for June
18th
All of the day
TBA
Events for June
18th
No Events
Events for June
19th
No Events
Events for June
20th
No Events
Events for June
21st
No Events
Events for June
22nd
No Events
Events for June
23rd
No Events
26

27

28

29

30

1
Events for June
25th
08:00 AM - 04:00 PM
Guam International Raceway Park
Events for June
25th
No Events
Events for June
26th
No Events
Events for June
27th
No Events
Events for June
28th
No Events
Events for June
29th
No Events
COMING SOON …
GUAM SPORTS ON HOLD DUE TO SUPER TYPHOON MAWAR
QUICK HITS
Bishop Obispos beat Mt. Carmel for the IIAAG Middle School Girls Basketball championship 37-25.
—————————————-
The Benavente Roadrunners crushed the Agueda Pirates 17-1 to win the 76 PONY Middle School Baseball League. Rodney San Nicolas was a beat, striking out 13 batters in a complete game while going 4-for-4 at the plate, including a homer and 4 RBI.