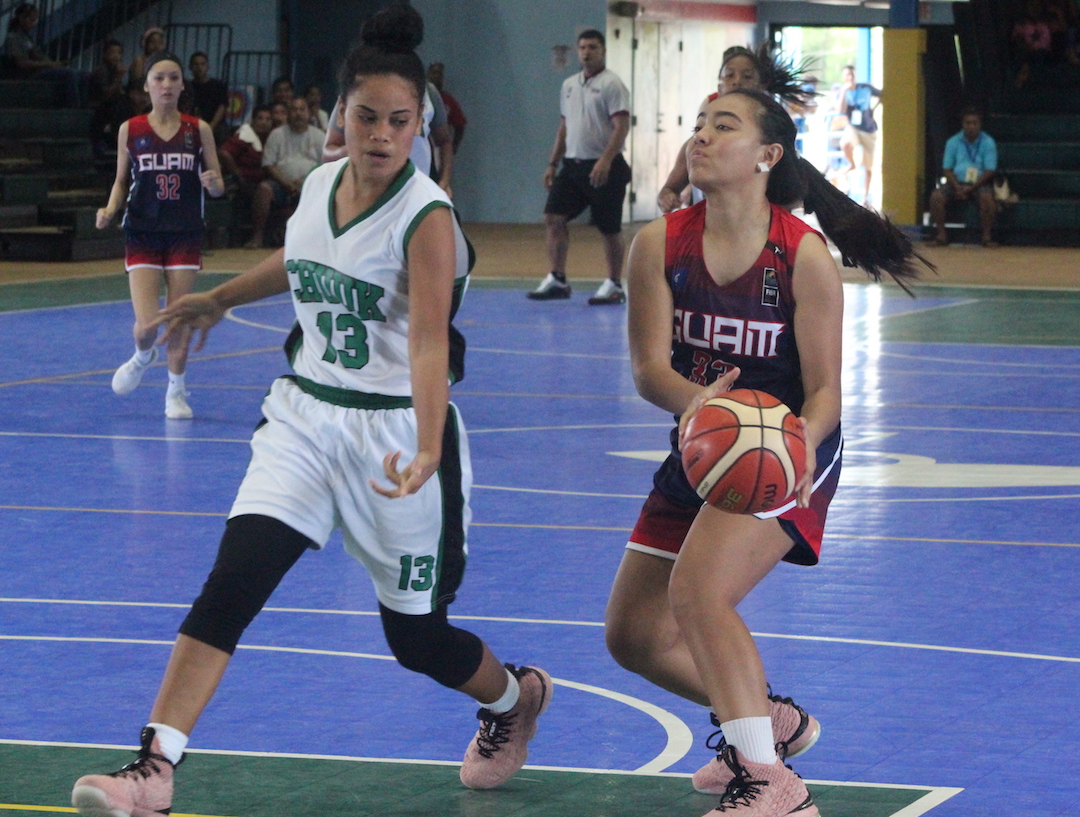 By Robert Balajadia
Colonia, Yap – Guam's ladies kept their feet on the gas against Chuuk after securing an 84-point victory in Day 2 of the Micro Games. Guam's Joy Pangilinan scored a break-away bucket to give Guam 101 points, to much delight of the fans in the building. The 101-17 score says it all.
Destiny Castro led the way with 20 points and Pangilinan added 18.
Men run down Kiribati
A few highlight slam dunks from Guam's Ben Borja was enough to win the crowd as Guam cruised over Kribati 71-49. A strong showing of offense in the first half left Kiribati in the dust 48-20 by halftime.
The starters got a lengthy rest in the closing quarters as the team will next play Pohnpei on Wednesday, which will feature the tournament debut of Mikeli Wesli, who arrived Tuesday night.
PHOTO GALLERY BROUGHT TO YOU BY: