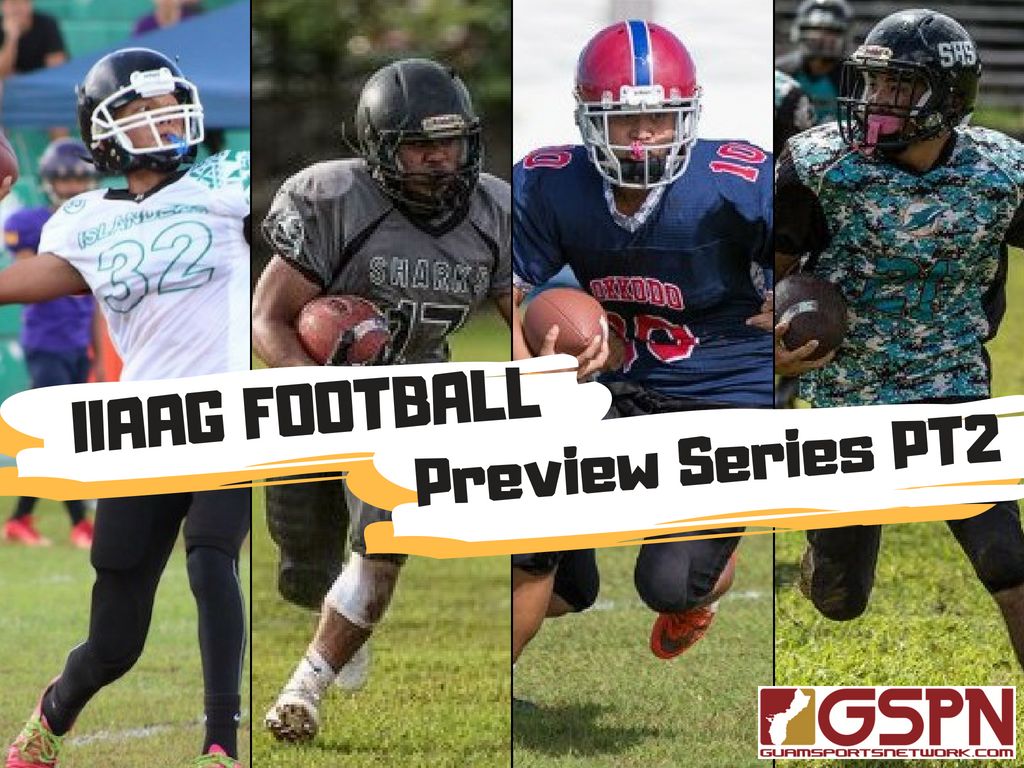 By Robert Balajadia
The 2018 IIAAG Football season is set to kick-off Friday evening on August 24th.
Before you head out to any of the action this weekend, GSPN will be launching a two-part series preview to highlight some important info on each of the eight teams competing for the IIAAG title.
The scond half of our preview series takes a look into the JFK Islanders, Southern Dolphins, Okkodo Bulldogs and Sanchez Sharks.
JFK Islanders
Head coach: Allen Blend
Coaches: Mike Mendiola, Brian Hahn, Ron Sarmiento
Key returnees/additions: Chase Spotanski, Justin Camacho, Allen Blend II, Andrew Borja (former Okkodo Bulldog)
Key losses: Jonah Hahn, Chris Parker, Evan Bejerana
The JFK Islanders went under a regime change last season and head coach Allen Blend is gearing up for his return to the head of the JFK football program. Under Blend's first year, two of his players in Chris Parker and Evan Bejerana were headed off to play football at North Park University in Chicago and Jonah Hahn will be playing football for Linfield College in Oregon.
A strong cast is ready to return, starting with the 2017 Defensive MVP in Chase Spotanski and all-purpose offensive threat Justin Camacho. Quarterback Allen Blend II has progressed as a leader of the team as he takes his second year under center for JFK. The Islanders will be welcoming new face in Andrew Borja, the former Bulldog who played quarterback for Okkodo over past two years.
On paper, the talented roster pits JFK as one of the top teams of 2018 led by a strong cast of seniors.
With playmakers on both sides of the ball, along with quarterbacks Blend and Borja, provide plenty of upside to the Islander program with work horses Spotanski and Camacho headlining the green and gold.
Southern Dolphins
Head coach: Jonas Escuadra
Coaches: Kel Kawasaki, Enrique Baza, Rod Malig, Mike O'Mallan
Key returnees/additions: Noah Rosalin, Gaven Leon Guerrero, Gabriel Stanley, Davin Blas
Key losses: Dylan Parke
The Southern Dolphins are already off to one of their best starts in recent years before even hitting the field in 2018. Head coach Jonas Escuadra is back for his second year, the first Dolphins coach to do so since the early 2000's, and the Dolphins are ready to take the field for Week 1, something that most high school football fans on Guam will be surprised to see.
"That's not my style, I'm here until they tell me to go," said Escuadra on the Dolphins issue with locking down a head coach for more than one season. "I'm here, let's build the program."
The Dolphins will be without quarterback Dylan Parke for the first time in four years, but back in action will be seniors Noah Rosalin and Gabriel Stanley, who will hold down the offense and defense.
Southern's goal in their second year under coach Jonas is to put some wins on the board as they are still considered a rebuilding team. They have managed to tap into former GNYFF players that will provide some stability to the program for the next few years at least.
The Dolphins lack of numbers has been an issue, but the team is projected to have a max total of 30 players, which is a giant plus for Southern football.
Okkodo Bulldogs
Head coach: Drew Apatang
Coaches: Sam Obena, Rita Flores
Key players: Ethan Sanchez, Davie Santos, Daeton Sahagan, Andrew Borja
A total revamp of high school football programs has been a growing trend in recent years and the Bulldogs landed a head coach with the same idea. Drew Apatang takes his football coaching experiences from youth, women's and the men's game as he now dives into his first stint as a high school coach.
"My biggest thing is that we remove the stigma that has troubled Okkodo with inconsistent coaching," said Apatang on taking the Bulldogs position. "We're out to redefine what high school football means for Okkodo."
His past experiences will aide him in his first year, but he's aware of the natural growing pains that come with first year head coaches.
"We have to be patient and give these kids more leeway to make mistakes. You have to make sure they understand what you're teaching them. We want to get these kids in a position where there is less thinking and more doing," added Apatang.
Sanchez Sharks
Head coach: Jimmy Naholowaa
Coaches: Ron Ruiz, Andre Artero, Mike Robang
Key returnees: Kameo Toves, Kamerin Toves
Key losses: Jake Uncangco, Willie Booker
Twins Kameo and Kamerin Toves bursted onto the scene in 2017, giving the program a much needed boost. The Sharks jumped out to a red-hot start but injuries took its toll on the thin Sanchez team as they started to fizzle towards the seasons end.
Numbers continue to be an issue for the Sanchez team as they are forced to forfeit their game against the Okkodo Bulldogs in the opening week of the 2018 season.
Despite the thin numbers, the Sharks are always considered a dangerous team come seasons end with a dedicated coaching staff that managed to squeeze the best out of whomever is on their roster.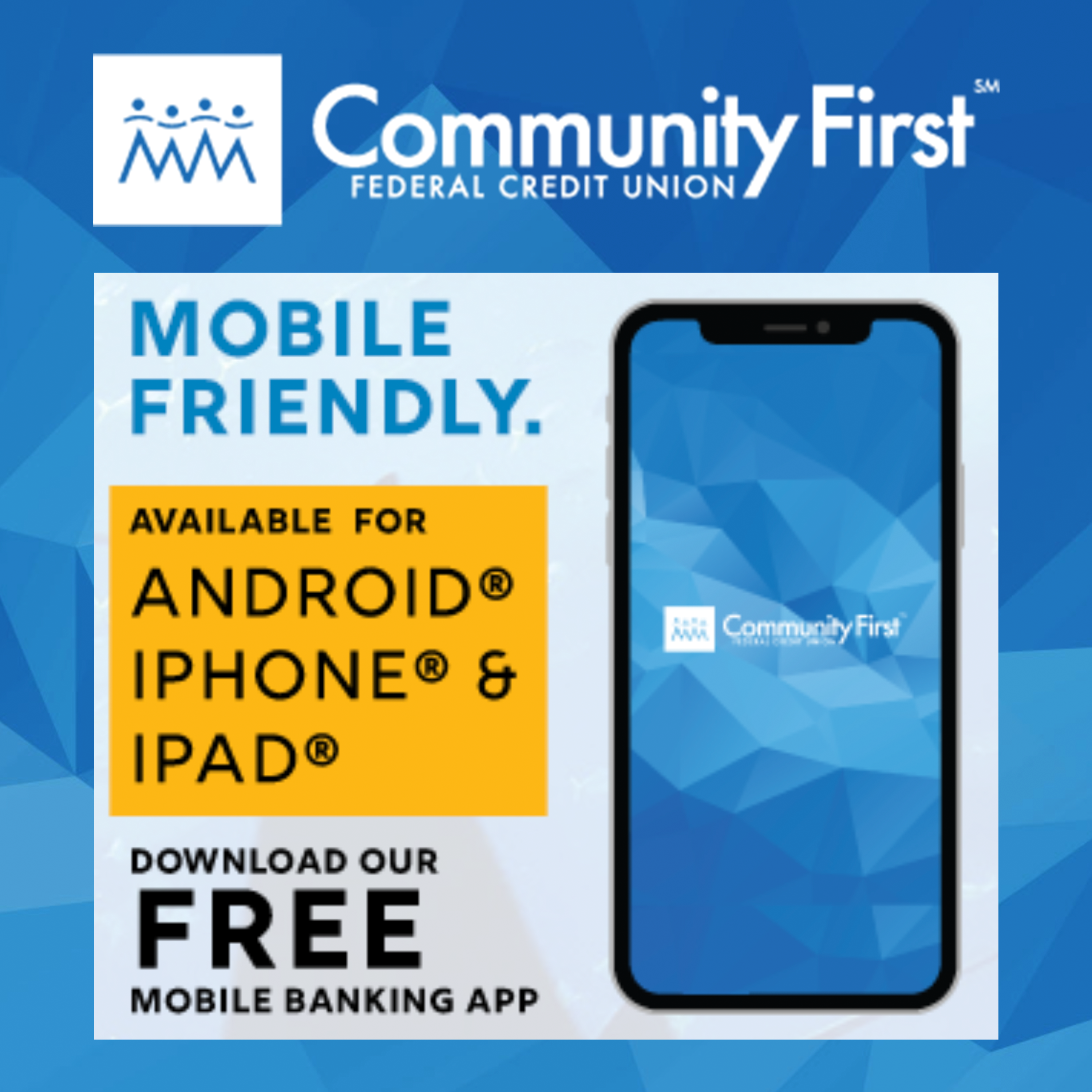 GPS Sports Calendar
SU

MO

TU

WE

TH

FR

SA
Events for December
1st
06:00 AM - 08:00 AM
Sagan Kotturan Chamoru
Events for December
2nd
04:15 PM - 08:00 PM
Events for December
3rd
05:30 AM - 08:00 PM
04:00 PM - 06:00 PM
04:15 PM - 08:00 PM
Events for December
4th
No Events
Events for December
5th
04:00 PM - 06:00 PM
04:15 PM - 08:00 PM
Events for December
6th
04:15 PM - 08:00 PM
Events for December
7th
06:00 AM - 08:00 AM
Chamorro Village
09:00 AM - 05:00 PM
Events for December
8th
No Events
Events for December
9th
No Events
Events for December
10th
04:00 PM - 06:00 PM
08:15 PM - 10:00 PM
UOG Calvo Field House
Events for December
11th
No Events
Events for December
12th
No Events
Events for December
13th
Events for December
14th
Events for December
15th
Events for December
16th
Events for December
17th
Events for December
18th
No Events
Events for December
19th
No Events
Events for December
20th
Events for December
21st
08:00 AM - 06:00 PM
22

23

24

25

26

27

28
Events for December
22nd
No Events
Events for December
23rd
No Events
Events for December
24th
No Events
Events for December
25th
No Events
Events for December
26th
No Events
Events for December
27th
No Events
Events for December
28th
No Events
29

30

31

1

2

3

4
Events for December
29th
No Events
Events for December
30th
No Events
Events for December
31st
No Events
Foody's 5 Fun Facts
Tiyan Titan Calib Naputi
DID U KNOW?
The FD Friars have retired running back Kein Artero's (#3), becoming the third Friar in three years to have his number retired. 2018 saw two numbers be retired from quarterback Daniel Phillips (#6) and De'Aundre Cruz (#24).
COMING SOON …
– Girls Basketball Semifinals on Wednesday
– NFL Week 15: Bills at Steelers
– Jon Tuck in Bellator Japan Dec. 29
– IIAAG/GDOE Split on Jan. 1st
– GSPN Preseason Basketball Tournament
QUICK HITS
Coach Terry Stotts will be inducted into the Indiana Basketball Hall of Fame. Stotts moved to Indiana for his junior and senior years of high school after five years on Guam.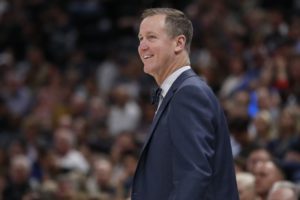 —————————————————-
Bubba Nickles makes a stop at the Guam marker of the World War II Memorial in Washington DC during a team trip to the capital with the reigning national softball champion UCLA Bruins.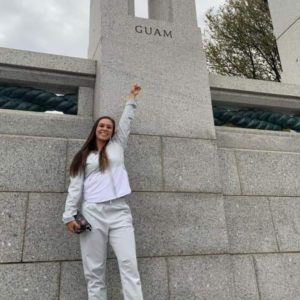 —————————————————-
GSPN celebrates 8 years! Chartered 11/11/11