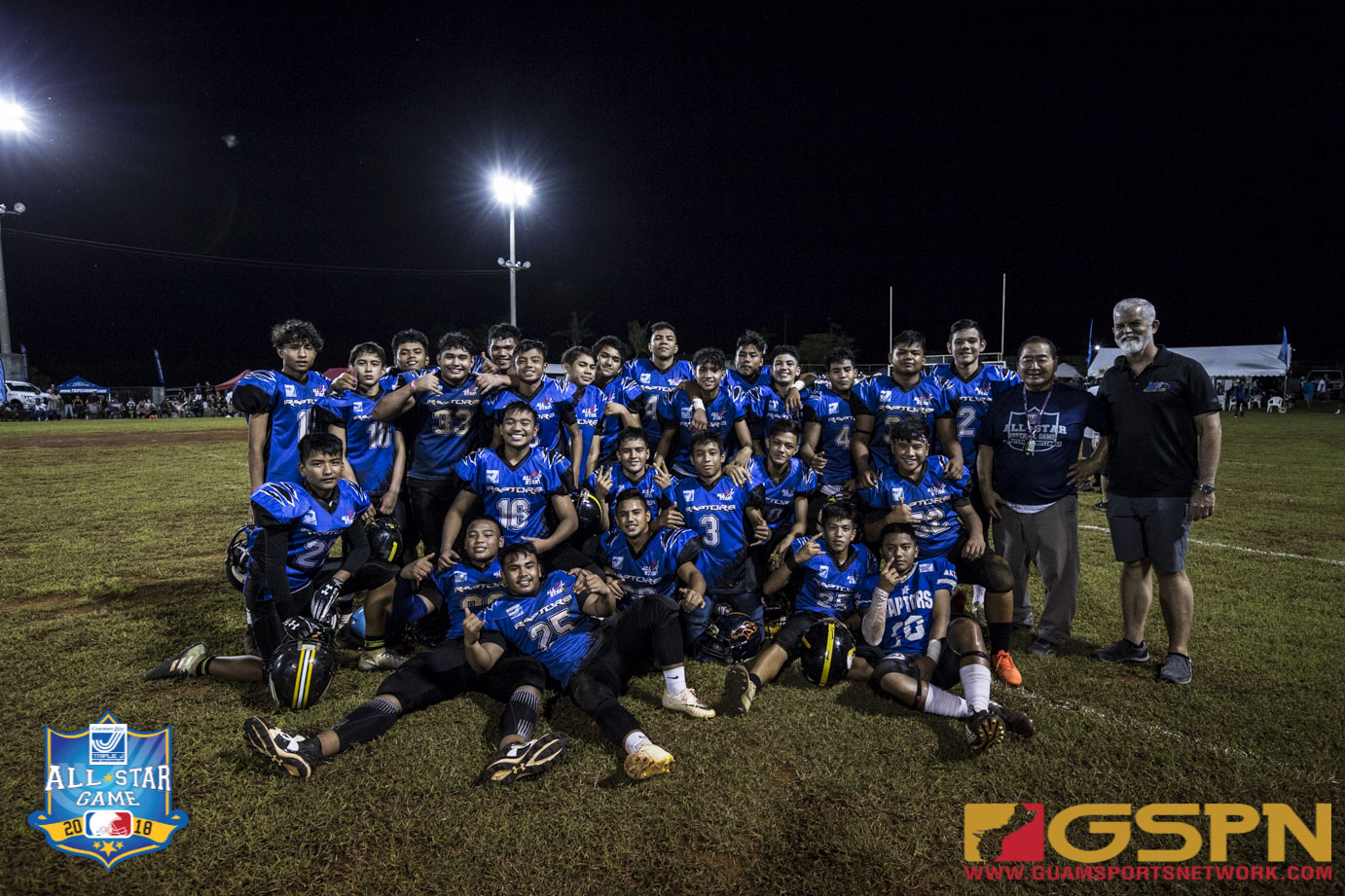 In the 2nd ever showcase of the Matua Stars from the GNYFF, the Mustangs walked away Angels Field victorious over the Raptors 16-6 after a strong outing from Outlaws quarterback Cisco Brown.
Brown scored the games first touchdown in the 2nd quarter right before halftime after scrambling on a play, connecting with receiver Isaac Jesus for a 31-yard touchdown. A successful PAT put the Mustangs up 8-0 at the half.
On the opening drive of the 3rd quarter, Brown continued to gash the Raptors defense with two big runs off scrambles. Brown's biggest run resulted in a score from 33 yards out on second down to quickly put the Raptors in hot water.
Two Raptors lunged at Brown to try and catch him before crossing the goal line, but Brown's extension while getting dragged down was enough for the officials to confirm the score.
The Raptors would suffer a big blow as quarterback Darren Cepeda would get injured on the attempt to stop Brown as Cepeda would need to be transported via ambulance off the field. Cepeda would return to the game as a spectator saying the injury was only a sprain.
Brown's touchdown followed by a successful kick would give the Raptors an 16-0 lead.
The Mustangs would respond in the 4th quarter after running back Aiden Lumba would break loose for a 40 yard run, getting tackled inside the red zone. The Mustangs would score on a quarterback keeper from Drew Apatang to trim the lead 16-6, but a missed PAT would leave the Mustangs facing a two-score deficit.
The Raptors defense would prevail after stuffing the Mustangs final offense drive with a turnover on downs to lock in the All-Star Game win.
PHOTO GALLERY BROUGHT TO YOU BY:

Foody's 5 Fun Facts
Bodybuilder Bikini Champion Jeralyn Mesa
DID U KNOW?
Former FD Friar running back De'Aundre Cruz is playing a new role in his first year of college football for the Southwestern Jaguars at Linebacker.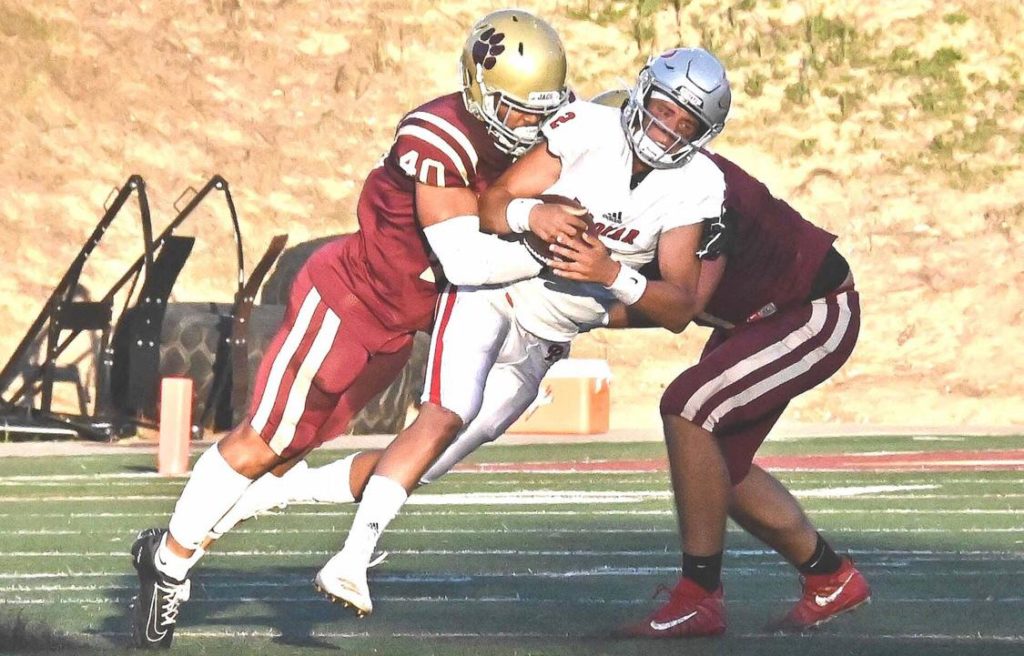 COMING SOON …
– Girls Volleyball Championship: St. John's vs. Notre Dame
– Frank Camacho in UFC Singapore
– High School Football Championship
– Nov. 9: Triple J All-Star Football
– NFL Week 8:  Dolphins at Steelers
QUICK HITS
Kyle Aguon drops a close split decision bout for the Pancrase featherweight title in Japan.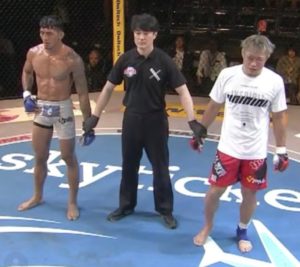 —————————————————-
Wayne Blas runs a new PR in the Army 10-Miler in Washington D.C. in a time of 54:07.