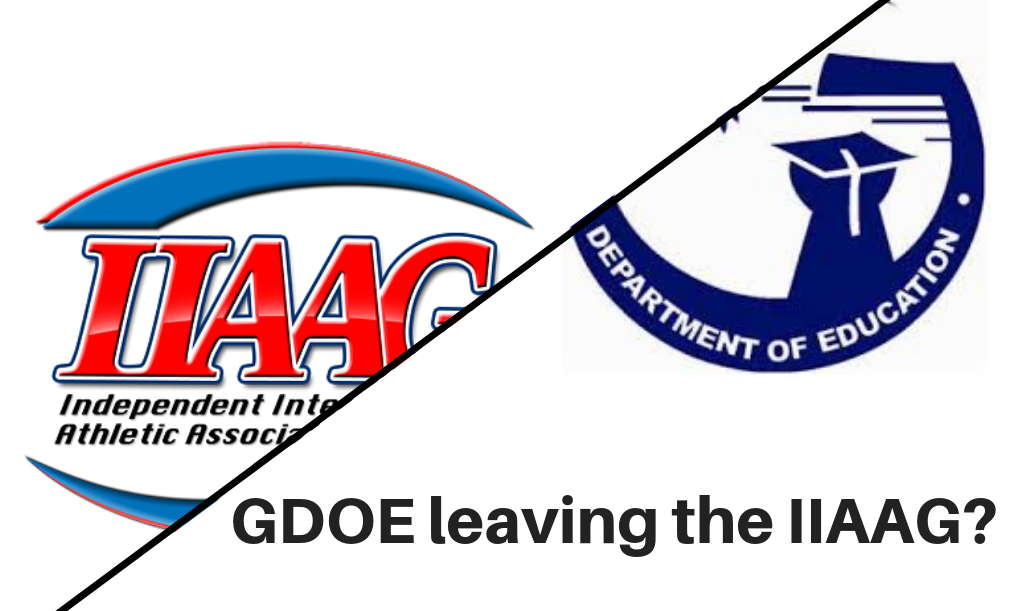 By GSPN staff (this is a developing story)
GDOE Superintendent Jon Fernandez sent out a press release Tuesday regarding the possibility of returning public high school interscholastic sports back to GDOE, thus separating themselves from the IIAAG, who currently oversees high school sporting activities.
The IIAAG is a non-profit organization that currently runs interscholastic sports for private schools and high schools. Fernandez stated in the press release that board members from GDOE feel they are more adequate to run sports for public schools.
"There are board members who clearly believe that GDOE can do a better job running interscholastic for the public schools. They have asked me to study the possibility of taking back control and I will start the process by getting input from our high school administrators, athletic directors, parents and students," stated Fernandez in the press release.
This is the second instance of GDOE possibly separating from the IIAAG as Fernandez threatened to do so had the IIAAG implemented a three-sport season as originally intended in 2017. The IIAAG ultimately decided to remain in the four-quarter sport season under former President Chris Shepherd.
Fernandez's decision could come as early as January. If the motion passes and GDOE does break away from the IIAAG, Fernandez stated they will use the remainder of the school year to implement the transition.
GDOE does intend to implement rules to allow private school inclusion in the event they do decide to separate.
"While the decision is of an operational nature, it is helpful to have input and suggestion from our board members. The least we can do is explore the issue to determine whether it would be better for our students. If we do take back high school sports, it is possible that we could do so in a way that allows for private schools to elect to participate. The important thing right now is to see how our GDOE family feels about the idea."
How do you feel about this possible change? Voice your opinions on our social media.

Foody's 5 Fun Facts
Harvest Eagle Trinity Terlaje
DID U KNOW?
FD senior Matt Fegurgur first dunked a basketball in his freshman year when he was 6'4″. The now 6'9″ center looks to dominate high school hoops.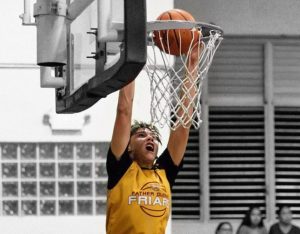 COMING SOON …
– Rizin 21: Aguon and Martinez
– FIBA Asia Cup: Guam vs. New Zealand, Feb 23
– Zach and Larry Return to Guam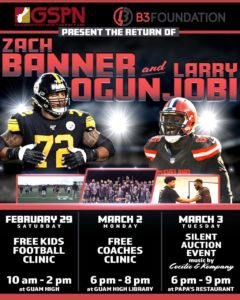 Brawl MMA March 13
QUICK HITS
190 runners took part in the 48th Hafa Marathon (half marathon).
Here are the top 5 finishers:
Ryan Matienzzo 1:13:17
Kris Lawrence 1:24:12
Taiga Sato 1:25:05
Chris Rasmussen 1:26:48
Carlos Leon Guerrero 1:28:46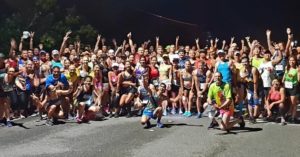 —————————————————-
Guam flags were waving in Clearwater, Florida in support of Bubba Nickles and Team USA in their Pre Olympics Softball Tour.