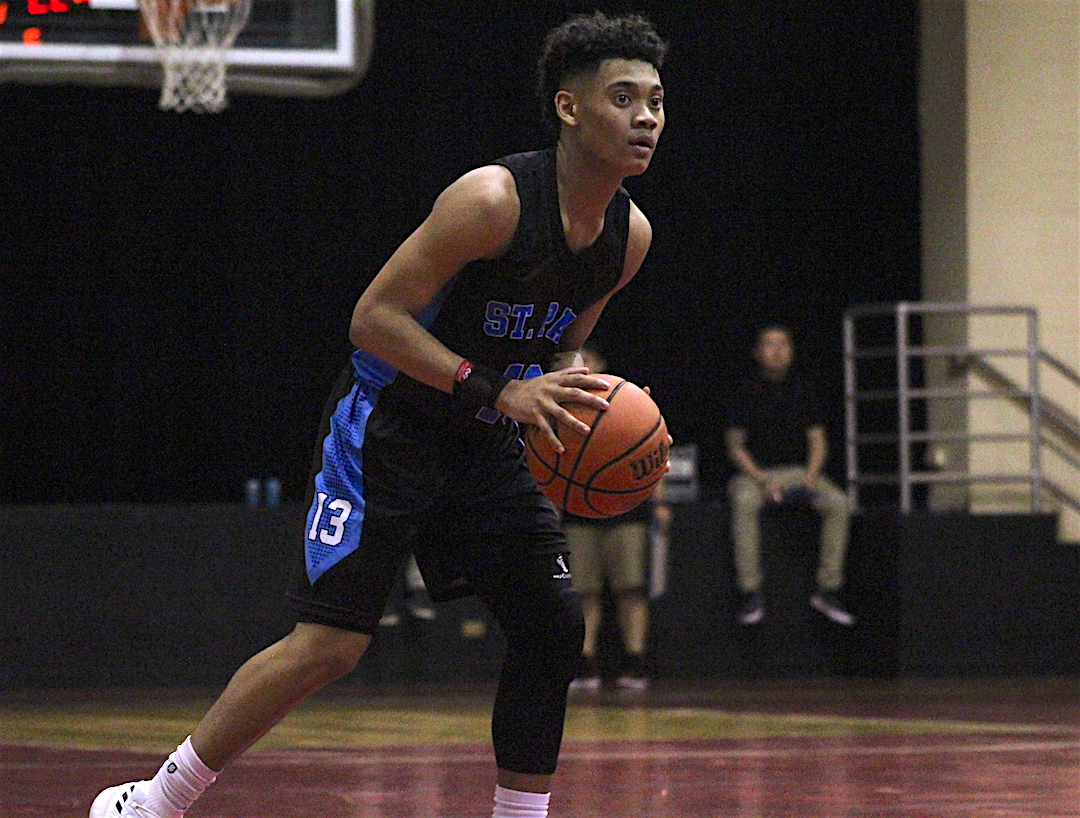 By Robert Balajadia
The St. Paul Warriors have thrown out the idea that they're trying to defend their 2017 title and are instead playing with a title-chasing mindset. Going after the title of course means beating the leagues best teams and Tuesday's tip-off win against the home team St. John's Knights was just the first step towards that goal.
Junior guard Jahmar White led the way with 26 points while teammate Josh Gatchallian, who didn't play in the GSPN Preseason Tournament due to being off-island, added 23 points. Guard D'Angelo Gallardo was much in the clutch, scoring nine of his 22 points in the fourth quarter.
"[Josh] really helps us control rebounds and makes us better defensively. In the preseason, we were getting killed on the offensive boards. We have to play like we're in pursuit of a championship and not play like we're defending one," said White.
St. John's guard Michael Min lead all scorers with 30 points and sharpshooter Takumi 'Curry' Simon scored 19 after making numerous trips to the bench to work through an injury.
Warriors hold off Knights surge
Gallardo was big time in the 4th quarter. Feeding off the traveling Warriors crowd, Gallardo nailed a corner three pointer to put the Warriors up 73-67 with just over two minutes left to play.
"I definitely feed off their energy," said Gallardo on playing to the crowd. "This is what we love about St. Paul, it's family oriented and all these fans come out every game just to show support."
Knights Takumi Simon hit a wing jumper followed by a Min layup to get within 75-71.
Gallardo then benefited off a steal as he beat Knight Isaac Sim to the bucket, taking contact and converting a layup to extend his teams lead 78-71. Off a missed three from the Knights, Gallardo found a wide open Gatchallian under the basket in transition for an 80-71 lead with 1:10 left to play.
"Coach always tells us that we need leaders on the court so I stepped into that role tonight because I wanted to win this for my team," said Gallardo on his big 4th.
But just like that, the Warriors nine nine point lead quickly evaporated. Simon got loose for a three-pointer on the Knights following possession and a big steal from Min led to an open Tony Hsieh on a corner three to pull St. John's within 80-77 with just 41 seconds left to play.
Free throws from Gallardo kept it a two possession game 82-77, but Min was fouled on a wild three-pointer attempt with 31 seconds left. Min converted on just one of three shots as St. Paul broke a press that led to a breakaway lay in for White go up 84-78.
Despite having a nine point lead late in the game, the Warriors were well aware of the offense explosion the Knights are capable of.
"We know if they get a shot off then it's most likely going in. Anytime we play against the Knights we know it's going to go down to the wire because of their ability to makes shots. We just stayed up on the shooters and tried to make it tough for them," said White.
The Warriors will host the Sanchez Sharks on Friday while the St. John's Knights travel to Tiyan in search of their first win.
Other Scores
GW 60, ND 46
Okkodo 65, Tiyan 53
JFK 69, Sanchez 45
FD 85, Harvest 35
PHOTO GALLERY BROUGHT TO YOU BY:

Foody's 5 Fun Facts
Harvest Eagle Trinity Terlaje
DID U KNOW?
After winning the title with ND in 2019, Tiyan Titan head coach Conrad Kerber has the Lady Titans sitting at 2nd place in the league with one week left in the season, the highest placement the Titans have ever been.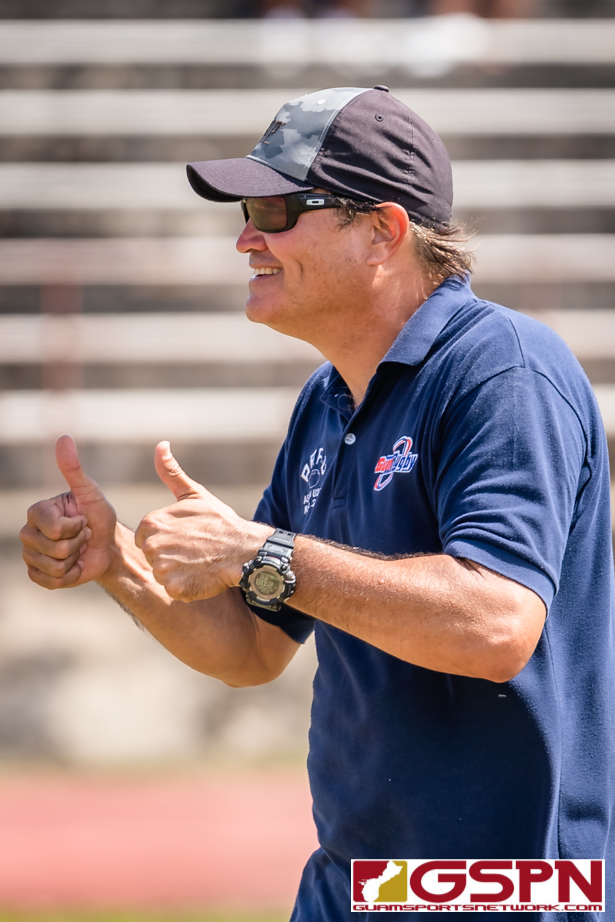 COMING SOON …
– Zach and Larry Return to Guam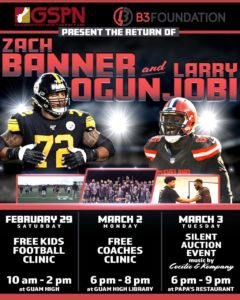 Brawl MMA March 13
QUICK HITS
One FC champion Brandon Vera and ambassador Miesha Tate visited the troops on Guam during a USO Tour.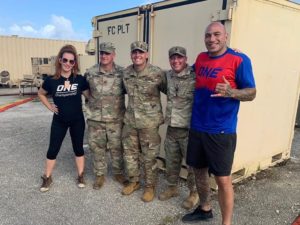 —————————————————-
190 runners took part in the 48th Hafa Marathon (half marathon).
Here are the top 5 finishers:
Ryan Matienzzo 1:13:17
Kris Lawrence 1:24:12
Taiga Sato 1:25:05
Chris Rasmussen 1:26:48
Carlos Leon Guerrero 1:28:46