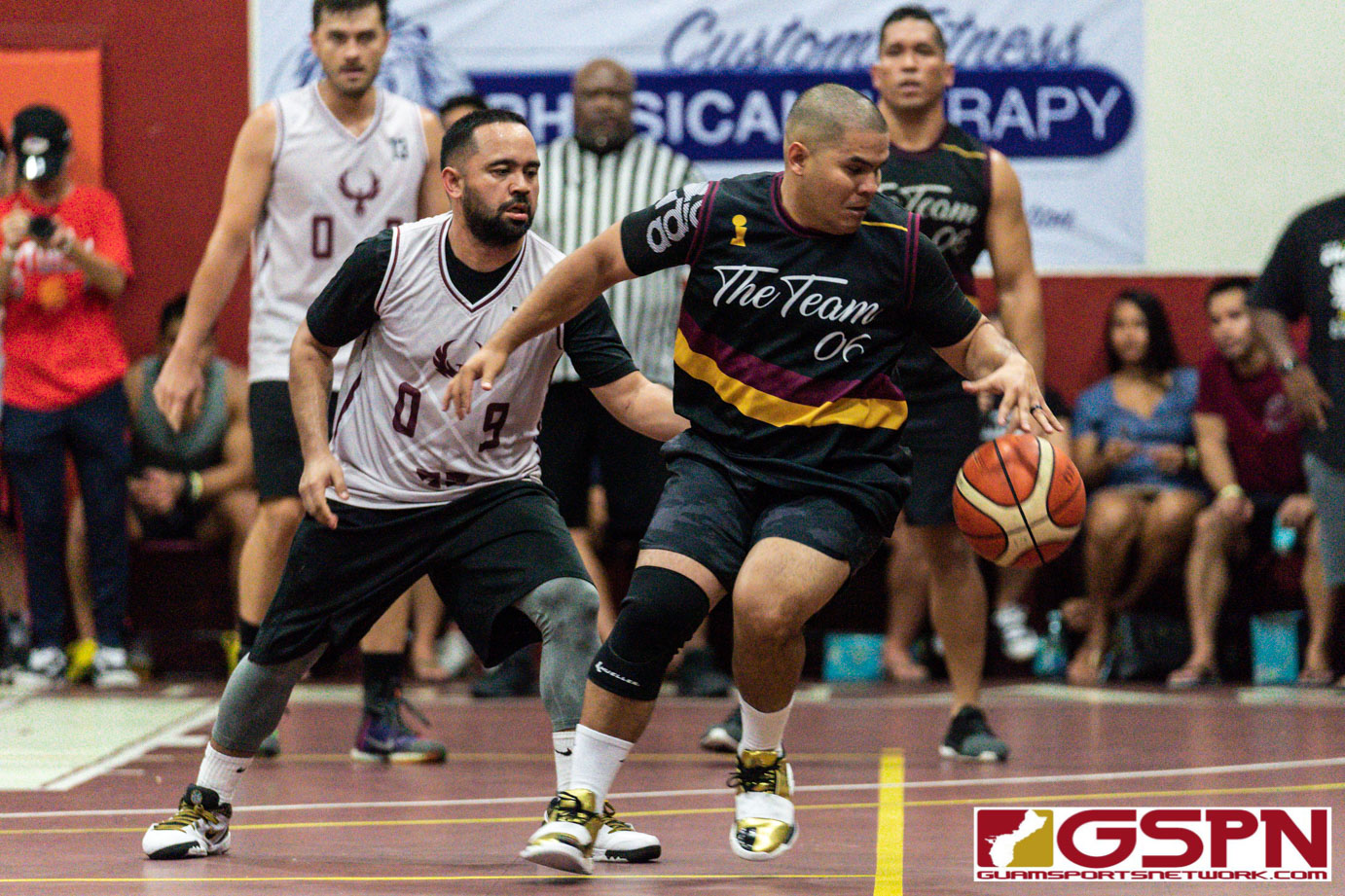 By Kai Akimoto
The 2019 FD Alumni Tournament came to close with a heated showdown between the classes of 2006 and 2009. The class of 2006 pulled a come from behind victory in a crowded FD Jungle to claim the 2019 title with a score of 49-46.
Julius Yu led the 2006 squad in scoring with 18 points and was a key factor on the defensive end.
"We knew what we wanted from the beginning of this season. It's all about our team. We came here and focused. We all worked together, and I really couldn't have done it without my brothers. We came in and got it, number seven, man," said Yu regarding the mindset of his team.
After winning the tip off, 2009 came out to a hot start taking an 8-2 lead to start off the title game. Dom Sablan of 2009, who had game high of 21 points, controlled the floor for his team while also grabbing key steals on defense to set up fast breaks.
It wasn't until there were 6 minutes remaining that 2006 was able to close the 8 point deficit and eventually take the 24 to 23 lead with a minute left in the half. However, with 3 seconds left before the buzzer, Dom Sablan hit a step back 3 pointer to retake the lead to end the half with a score of 24 to 26.
The momentum carried on for 2009 as they started out the second half with a 5-0 run. With 11 minutes left, 2006 was able to tie it up. The score would remain 33-33 for 3 minutes as both teams made momentous defensive plays.
With just over six minutes on the clock, 2006's Rob Leon Guerrerro was able to get fouled and get two at the line to break the stalemate. 2006 would extend their lead to 38-33 courtesy of a Carlos Rosario floater and pair of Julius Chu free throws.
As it seemed like 2009 was about to mount a comeback with Dom Sablan hitting two three pointers and Stevie Gatewood converting an and-one lay up, Julius Chu hit a contested three pointer with 3 minutes left to keep 2009 at bay.
The dagger would come from Carlos Rosario who was found by AJ reyes to hit a lay in that would serve as the nail in the coffin as the final seconds ticked off the clock with a final score of 49-46. 2006 would claim their 7th Alumni tournament title in their 13th year participating
"Throughout the years, we've been getting older, you know. But it's all a mentality. Yes we all try to stay in shape, but it's mainly trusting each other. My teammates trust me, and I trust them. I still feel like this is our prime time," said Chu on how 2006 is able to garner continued success.
In the Gold Division, 98/00 defeated 91/92 55-52 with both games featuring a three-point win.
PHOTO GALLERY BROUGHT TO YOU BY: