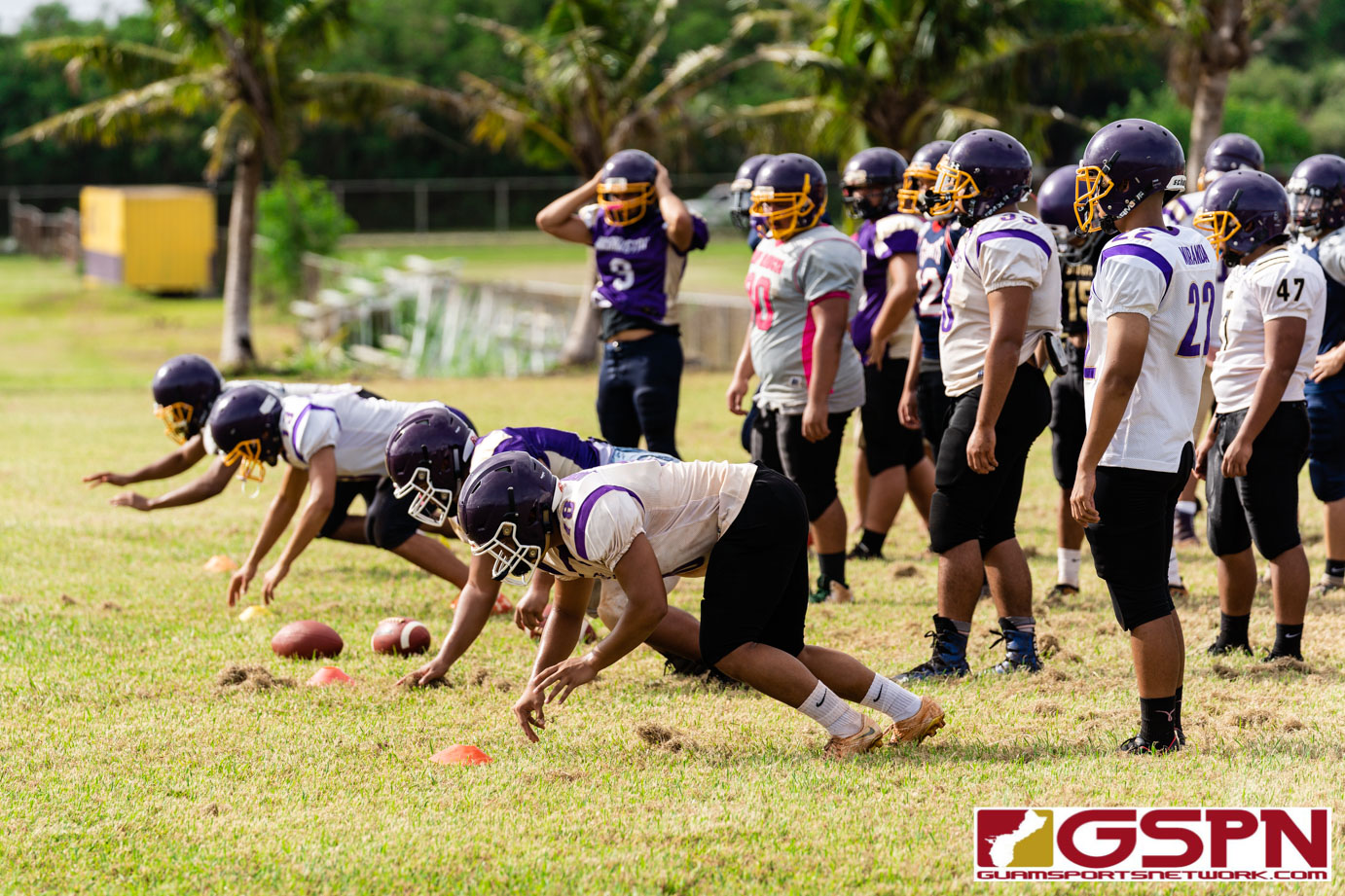 By Robert Balajadia
The GW Geckos were a single overtime possession away from snatching the high school football crown away from the FD Friars in the 2018 Championship Game last season. The team has gone through a bit of a roster change since then, but the coaching staff behind Ryan Rios has proven to turn just about anyone who dons purple and gold into a successful football player.
2019 is new for the Geckos in being that the teams make-up is made more of underclassmen than upper. Big losses come in the form of nose guard and part-time running back Jose San Miguel, linebacker Jon Espino, safety Aaron Jamanilla, offensive lineman Ethaniel Cali and offensive star Shelby Meeks.
Key returnees include quarterback Ricky Macias, standout cornerback Noah Quichocho and defensive leader in safety Cason Jackson as well as Aaron Toves, who plays on both sides of the ball.
KEY PLAYERS
Even with a handful of vets still ready to lead the team, the Geckos coaching staff will always find ways to produce talent and the next household name is just waiting for his time.
"It always going to start with basics. Then I get to see their demeanor, like who's got the 'mean streak', who's smarter, body motion and their reactions, all those things matter. Once I start seeing that I can start putting the puzzle together. Guys like San Miguel and Espino were all like this before and it's just a matter of how much you can teach them," said Rios.
The Geckos go through a lot of 'on the job training' throughout the season and they don't expect that much to change. The season is going to stretch into late October and they Geckos always seem to peak at the right times.
The season is set to go down August 23rd pending any push backs. The Geckos are scheduled to face the Friars on opening night.
Safety Cason Jackson sat down for a video interview to talk about the upcoming season.
PHOTO GALLERY BROUGHT TO YOU BY: