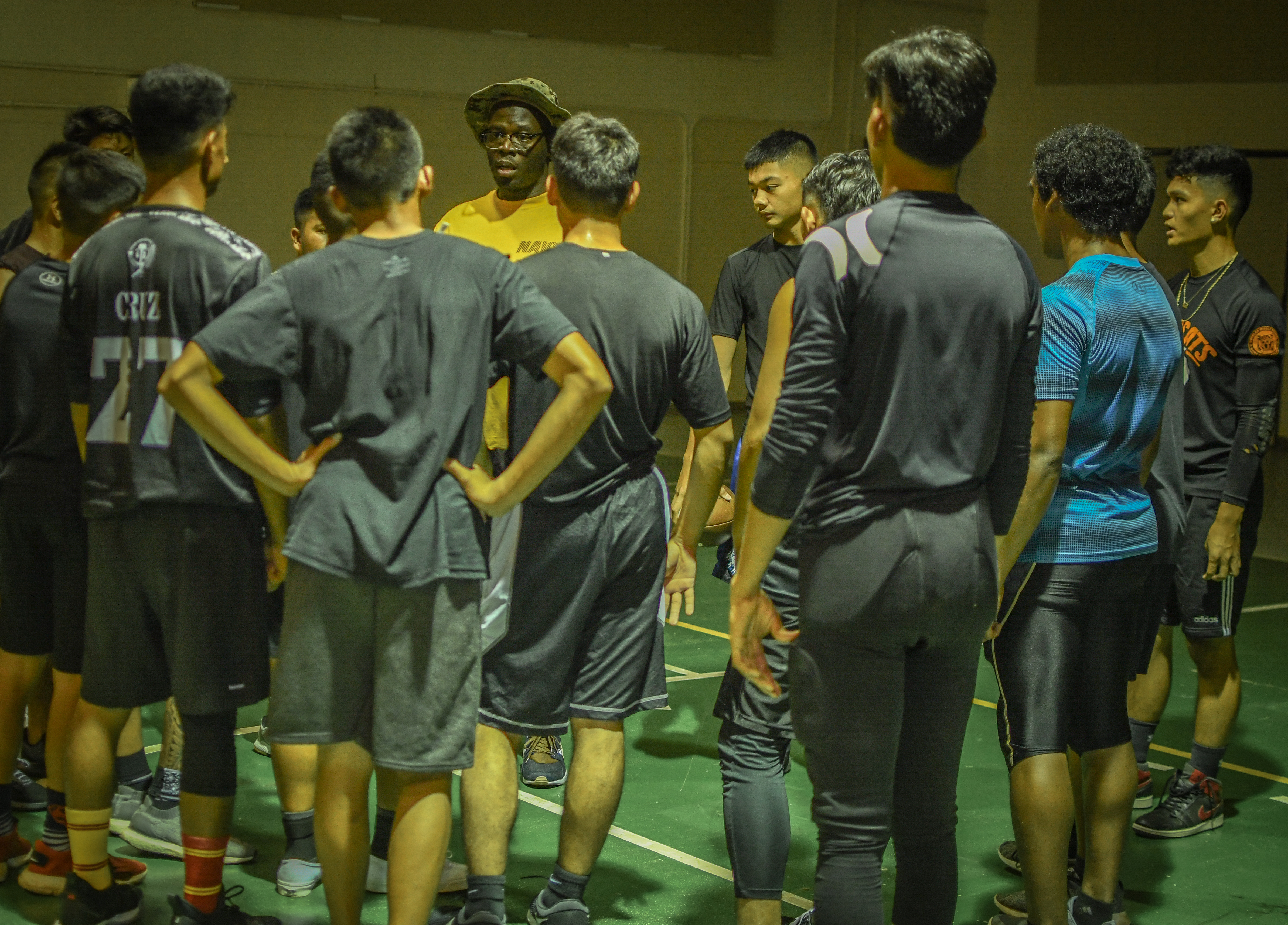 By Jay Leon Guerrero
The Tiyan Tiyan football team looks to improve from last season. The team is guided under new head coach Reggie Baylor and assistant coaches Brian McGill, Isaiah McGill and Claude Ravenell.
Returning is GSPN All Star Davin Mojica for his senior season and he will be playing both sides of the field for the Titans.
"We are learning everyday and we want to do well this season for our school and our supporters," said Mojica.
Baylor is looking to build a solid foundation with a mixture of experienced upperclassmen and speedy underclassmen. Kaekoa Leon Guerrero (QB), Kylie Camacho (LINE), Gregory Camacho (LB), Mojica (WR/DB), Travis Benavente (FB) and Ryen Cruz (WR/CB) all look to contribute to the Titan football squad composed of about 30 athletes.
KEY PLAYERS
"We are going to come back stronger this year than we did last year," said senior quarterback Leon Guerrero. "We are communicating better and getting along as a team, something we lacked last year".
The Titans are opening up their season with a big test against the Guam High Panthers. The Panthers are currently in Japan for pre season games and workouts.
"We've been working hard all summer," said sophomore linebacker Felix Soledad. "There was a lot of effort we put into this season; we put our blood, sweat and tears into every practice," added Soledad.
The Titans made the semifinals two years ago and arelooking to regain that respect from the other schools. "We have a variety of different coaches who teach us different coaching methods," said Leon Guerrero. "They teach us not only about football, but life outside of football."