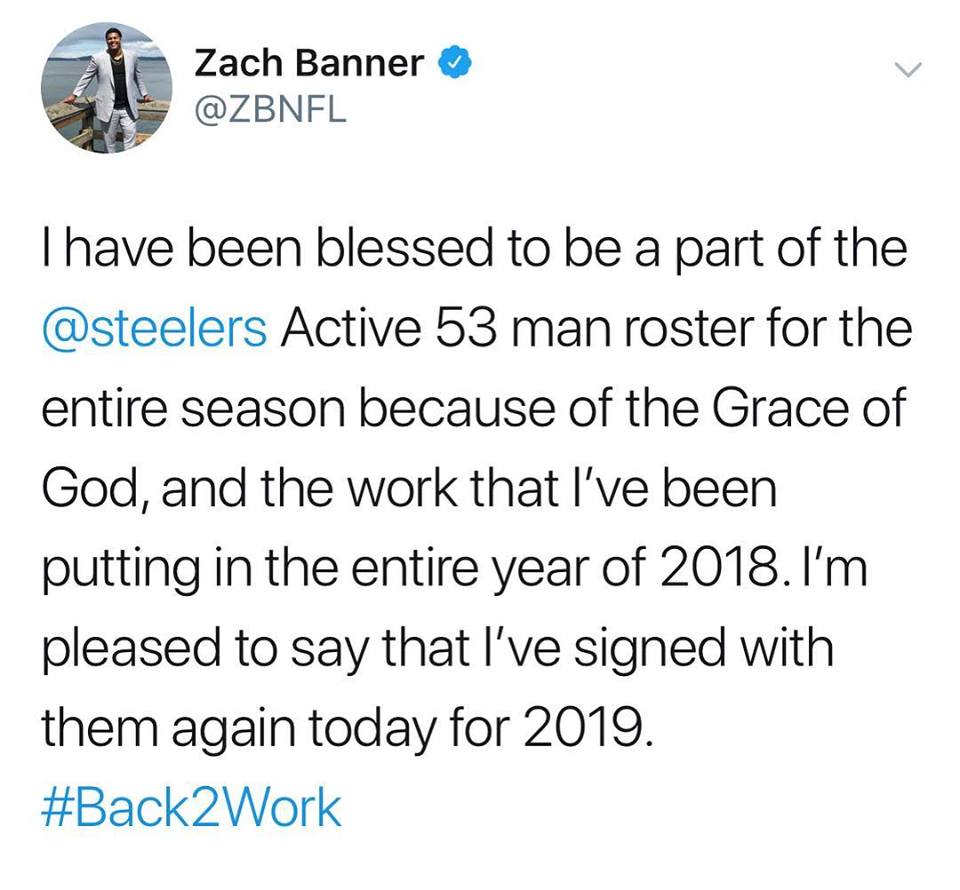 Guam's NFL pro Zach Banner didn't have to wait long to find out where he'd spend his next season after the Pittsburgh Steelers opted to resign Banner after their last game of the season. The terms of the deal are unofficial, but it's being reported that Banner inked a one year deal.
Zach officially broke news on his signing via his Twitter account.
Banner spent his was drafted by the Indy Colts, but spent his rookie season with Cleveland Browns. Banner was picked up by the Steelers in the off-season.