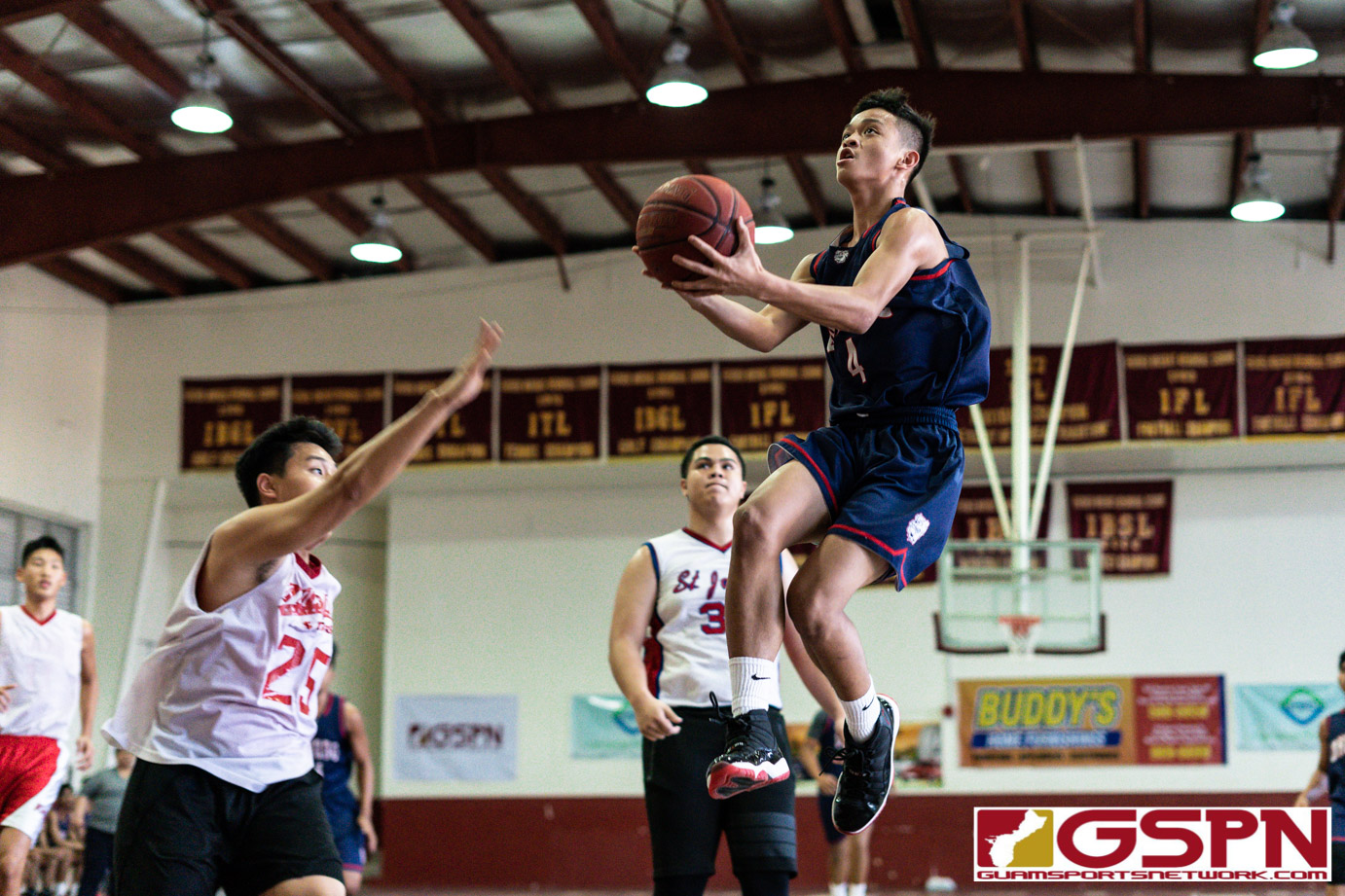 By Robert Balajadia
The championship game picture is going to come down to the late game Tuesday and Wednesday night as the last four unbeaten teams will play each other for a spot in the championship game. The Okkodo Bulldogs picked up a big win over the St. John's Knights to improve to (3-0) in Pool B, setting up a game against the St. Paul Warriors (3-0) for a spot in the finals.
The FD Friars defeated the GW Geckos Monday evening to improve to (3-0) as well, setting up a 'winner gets in' game Wednesday evening against the JFK Islanders.
Okkodo 71, St. John's 39
Bulldog Kevin Cabral got hot in the first half, scoring 14 of his game-high 17 points in a cruising victory over the Knights. Teammate Dale Bautista scored a steady 15 for the Bulldogs while William Sha scored 13 to lead the Knights as they await the final seedings to see where they will play come Thursday.
Friars 74, Geckos 51
The Friars got a healthy dose of scoring from the entire team, lead by guard Collin Santiago's 12 points. Gecko Shelby Meeks scored 17 points in the loss, pitting the Geckos with a (2-2) record as they await their opponents for the 5th place game on Thursday.
The GW Geckos were right in the game against the Friars until a botched call in the 3rd quarter shifted momentum completely. In the 3rd with FD leading 35-30, a foul on a shot attempt from Gecko Ricky Macias was counted as a made basket even though Macias never actually converted on the shot. The official on the call made an error which allowed Macias only one free throw, which turned into a transition three from Friar Brandon Soriano to go up 38-30.
The Geckos were arguing on Macias' lone free throw attempt as the official stopped the game to allow Macias to shoot his second free throw after the made basket from the Friars as they started to pull away.
Standings
Pool A
JFK 3-0
FD 3-0
GW 2-2
Guam High 0-3
Harvest 0-3
Pool B
St. Paul 3-0
Okkodo 3-0
Sanchez 1-2
St. John's 1-3
ND 0-3
Schedule
Tuesday (1/8)
Harvest vs. Guam High – 5:30 pm
St. Paul vs. Okkodo – 7 pm
Wednesday (1/9)
Sanchez vs. ND – 5:30 pm
FD vs. JFK – 7 pm
Thursday (1/10)
7th place game 5:30 pm
5th place game 7 pm
Friday (1/11)
3rd place game 5:30 pm
1st place game 7 pm
PHOTO GALLERY BROUGHT TO YOU BY: