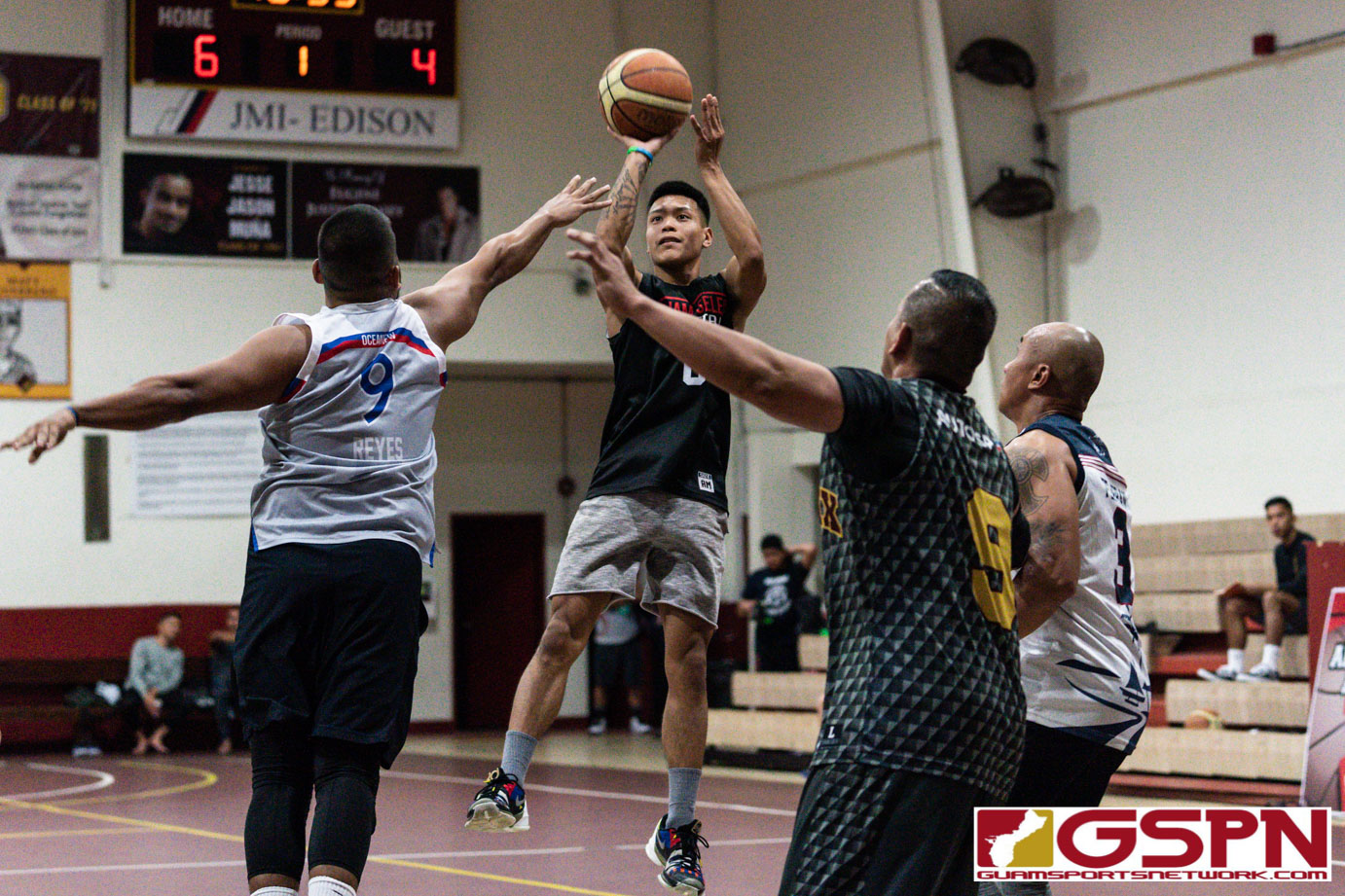 By Brandon Kinsella
In a Sunday night matchup in the Coors All-Island Alumni Basketball League, the Elite Friars defeated Southern 58-50 with the help of efficient three-point shooting from Sean Perez and great distributions from point-guard Dom Sablan.
The game had been closely contested throughout the matchup, but at the 6-minute mark, the Friars were able to pull off consecutive runs to increase their lead to double-digits.
A three by Friar Sean Perez, who had been hot from deep all night long, would be a huge momentum boost for his team as it gave them a double-digit lead at 54-44. Following the three, teammate Vince Estella would score in the paint off of a good look from Dom Sablan which gave the Friars their largest lead of the game at 56-44.
Perez finished the night with 17 points off-of five three-pointers. He elaborated on his big night shooting:
"My boys put a lot of faith in me to take a lot of big shots and I'm fortunate that most of them fell tonight."
Southern would continue to fight in an attempt to shrink the deficit and would go on a 6-0 run to make the game a two-possession ballgame with three minutes left to play.
A strong finish on the inside by Southern's Roque Charfarous would trim the deficit to nine at 56-47. Then, a three by teammate Charles Reyes would put Southern within six at 56-50 with two minutes left to play.  
Following the shot, the Friars began to chew the clock in order to prevent a successful comeback attempt from happening. Southern had several fouls to give in the game's final minutes which would work in the Friars favor as they gained possession of the ball after fouls were committed.
Finally, with 34 seconds left, a foul would send Friar Devin Sudo to the line with a one-in-one opportunity. Sudo converted on both attempts to put the game out of reach at 58-50.
First Half
The first half of action was highlighted by exciting three-point shooting by Perez and crisp passing by Sablan.
Sablan was able to drive the lane and use his ball-handling to draw in defenders to find the open man. He finished the game with 12 points and six assists. Perez hit multiple off-balance threes and his teammates continued to look for him throughout the ballgame.
Southern's Charles Reyes led his team in scoring, finishing with 14 points. And teammate Roque Charfarous added 10 to go with five rebounds.
"They're definitely a tough team. Those players are my boys, we always play against each other. It was fun going out and competing, I do think they were missing some of their players," said Perez.
PHOTO GALLERY BROUGHT TO YOU BY: