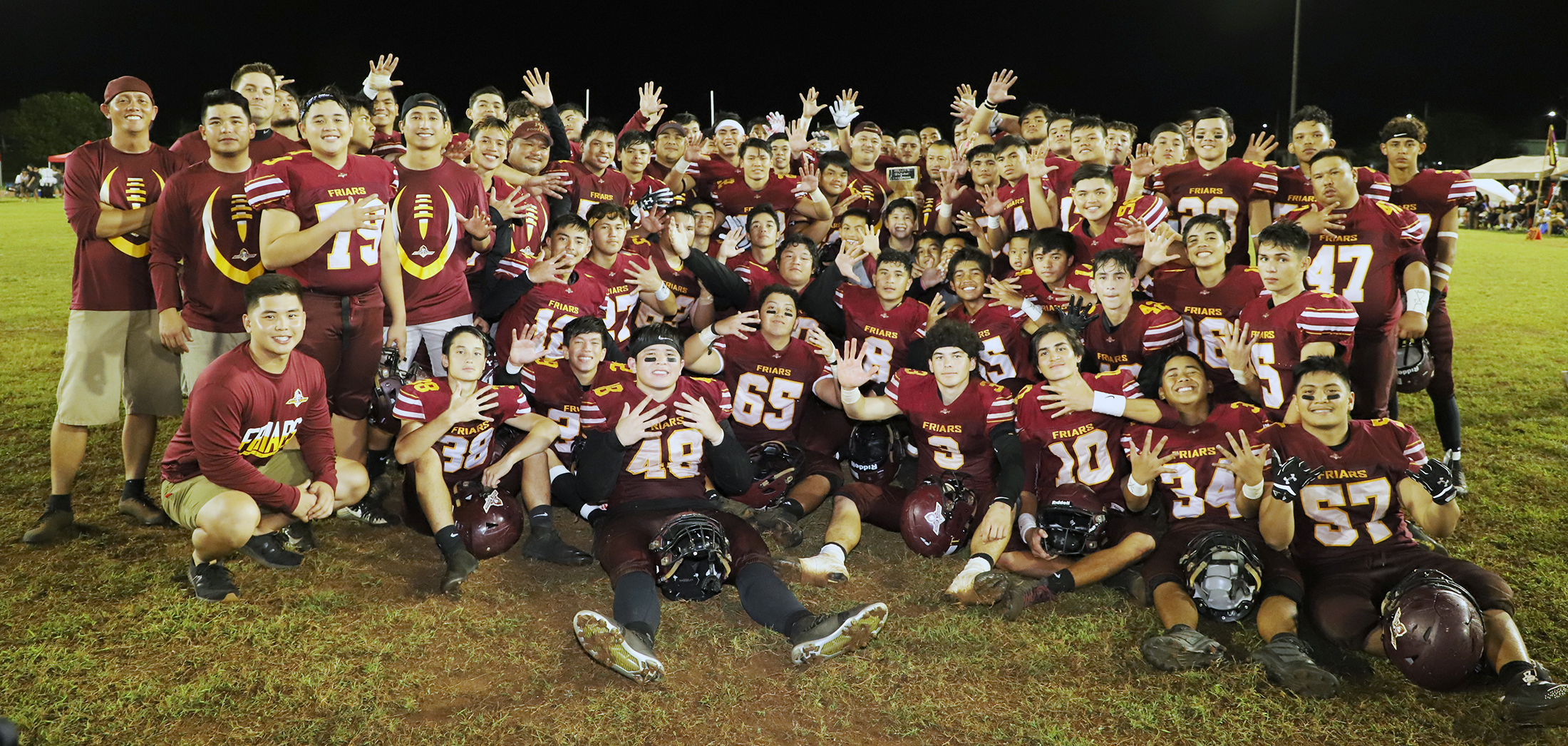 By Robert Balajadia
The quest for a 5th straight IIAAG Football title and their 48th straight victory was as hard earned as ever for the FD Friars in their 7-0 Championship Game win over the GW Geckos Saturday evening.
The Geckos stared down the league's most potent offense and bottled them up for the better part of 48 minutes with the game's lone score coming after a huge defensive play from FD in the 3rd. Friar defensive back Kekoa Gamboa jumped a Geckos curl route and returned the ball 40 yards to the one-yard line, setting up a goal line score from Kein Artero a play later. A nearly-blocked PAT from kicker Bobby Haddock put FD up 7-0.
"I knew that I was going to get that ball," said Gamboa on seeing the play develop on his interception. "I just saw one receiver cutting his route short so I just cut in front of him to try and give myself some advantage going up the field."
GW nearly provided the answer late in the 4th quarter after a big 30-yard run from quarterback Enrique Macias on a wild scramble that ended in the end zone, but two separate blocking penalties negated the score.
The Gecko offense had one last shot at tying or taking the lead with 50 seconds left in the game with the ball on the FD 22-yard line. Two drop backs from Macias turned into scrambles with the Friars playing prevent defense, relying on their front line to track down the mobile Gecko quarterback. Freshman defensive end Caleb Murphy took it upon himself to make a play with the Geckos needing 10 yards for a new set of downs. Murphy tracked Macias on both 2nd down for a two yard gain and 3rd down for a three yard gain, all while inbounds to keep the clock running with GW out of timeouts.
"We were playing to contain but I had to go the extra mile because we put so much dedication to this team, and that means everything to me," said Murphy on his clutch defensive stops. "We dug deep and played for the brothers next to us and that's what the brotherhood is all about."
Murphy finished with an impactful 11 tackles and one sack.
Macias tried to hurry his offense back to the line of scrimmage for frantic 4th down throw into the end zone, but his offense was unable to get set which turned into a line-up penalty, resulting in a turnover on downs ending the game.
"Even being down Evan Brown and Sage Shinohara on that drive, our boys didn't panic and they came through. The players deserve all the credit, guys like Eugene Arriola and Roy Chargualaf. Any little miscue or misstep and we might still being playing this game and have to run it back like we did last year," said Friar defensive coach Keone Badua.
No offense allowed
The masterful defensive performances from both teams didn't allow for too many offensive highlights and neither offense could find their footing at any point in the game. The GW defense held league offensive MVP Artero to just 64 yards on 23 carries, his lowest offensive output since his freshman year.
"[GW] came out ready to play and came out with a different set up. They loaded eight in the box and it was really difficult and I got to give it to them," said Artero.
Neither defenses would give in the first half with the halftime score sitting empty on both sides.
Defensive MVP Noah Quichocho wrecked havoc with 10 total tackles, four for losses. Defensive end William Rios also had a big night with seven tackles and one sack. GW's defense picked off Friar quarterback Nick Anderson once with safety Cason Jackson near the end zone.
"That [GW] defense came out strong… They took out our running game and they did a good job at it… I got to give it to Coach Rios and his team for playing so well. When you've got two great teams going at it like that, it's going to come down to who makes the least mistakes…," said Friars head coach Bruce Meno.
The Friar defense had their own big evening behind Murphy with defensive end Evan Brown finishing with 11 tackles and two sacks followed by a nine-tackle evening from Sage Shinohara. FD's secondary came away with two interceptions on Macias from Gamboa and Nate Mendiola.
Brown needed assistance off the field on the final drive, eventually needing ambulance support to get transported to the hospital at the end of the game.
"I don't think we win this game without [Evan], God bless him and I hope he recovers soon," said Badua.
Achieving 48-0
Despite having statistically his worst game this season, winning a title for a fourth straight year is something Artero found hard to put into words.
"It really is an amazing feeling and I can't describe it," said Kein.
It's been five years since the Friars lost a football game. Each year has provided opportunities for new faces to play prominent roles and Saturday's title game was a testament to that with three freshmen coming up big on the defensive side of the ball.
"We have complete faith in the guys we put on the field. Our coaching staff does a hell of a job developing players and we've done it on the fly. The players step up, absorb info like sponges and it shows on the field… One thing I would like people to know about us is that we're tireless workers and our boys adopt that attitude and run with it. They do a lot of things in the offseason to prepare themselves, watch a lot of film and really pay attention to situations. I believe our preparation is second to none," said Badua.
The Friars wanted to dedicate their win to the late former FD Principal William 'Bill' Roth and Thomas Mendiola, whom the Friar family lost in the past two weeks.
Note: Video highlights on the game will be out soon on GSPN!
PHOTO GALLERY BROUGHT TO YOU BY: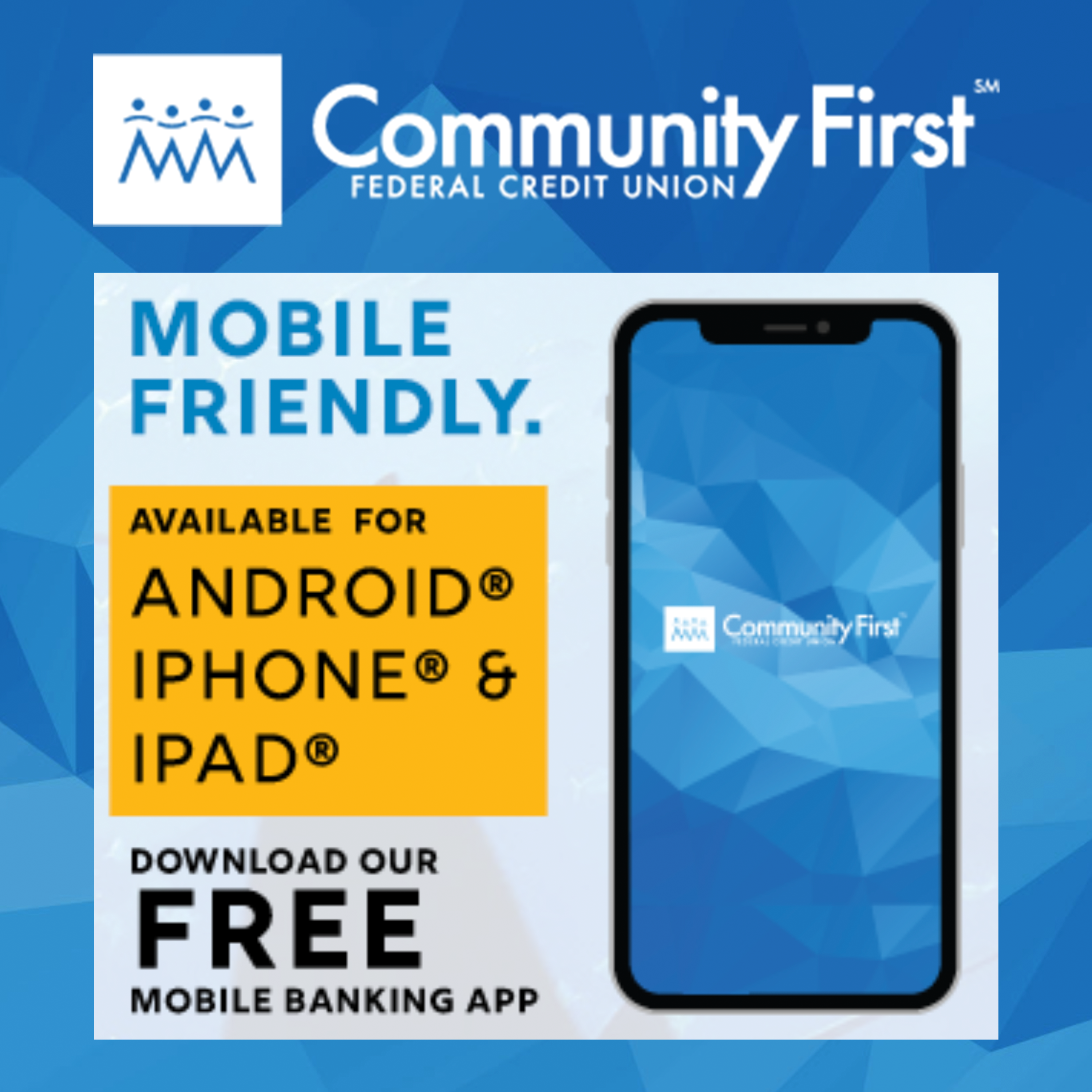 GPS Sports Calendar
SU

MO

TU

WE

TH

FR

SA
26

27

28

29

30

31

1
Events for August
1st
No Events
2

3

4

5

6

7

8
Events for August
2nd
No Events
Events for August
3rd
No Events
Events for August
4th
No Events
Events for August
5th
No Events
Events for August
6th
No Events
Events for August
7th
No Events
Events for August
8th
No Events
9

10

11

12

13

14

15
Events for August
9th
No Events
Events for August
10th
No Events
Events for August
11th
No Events
Events for August
12th
No Events
Events for August
13th
No Events
Events for August
14th
No Events
Events for August
15th
No Events
16

17

18

19

20

21

22
Events for August
16th
No Events
Events for August
17th
No Events
Events for August
18th
No Events
Events for August
19th
No Events
Events for August
20th
No Events
Events for August
21st
No Events
Events for August
22nd
No Events
23

24

25

26

27

28

29
Events for August
23rd
No Events
Events for August
24th
No Events
Events for August
25th
No Events
Events for August
26th
No Events
Events for August
27th
No Events
Events for August
28th
No Events
Events for August
29th
No Events
30

31

1

2

3

4

5
Events for August
30th
No Events
Events for August
31st
No Events
Foody's 5 Fun Facts
Ballers Franchesca & Kaiden
DID U KNOW?
Sports legend Joe Taitano used to run to school at JFK from his Yigo home and back. He continued this routine up to 1979 when he'd run from home to GW gym and back to practice for the South Pacific Games with the national basketball team. Guam went on to win its second straight SPG gold medal.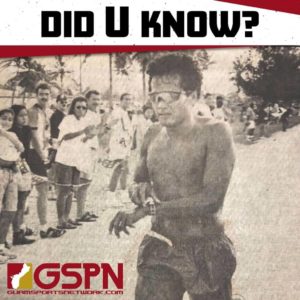 COMING SOON …
ALL SPORTING EVENTS HALTED DUE TO THE CORONAVIRUS ISSUE
QUICK HITS
Baby Vera: Congratulations to Brandon and Jessica Vera on the birth of their son Atreyu Timothy right here on Guam.