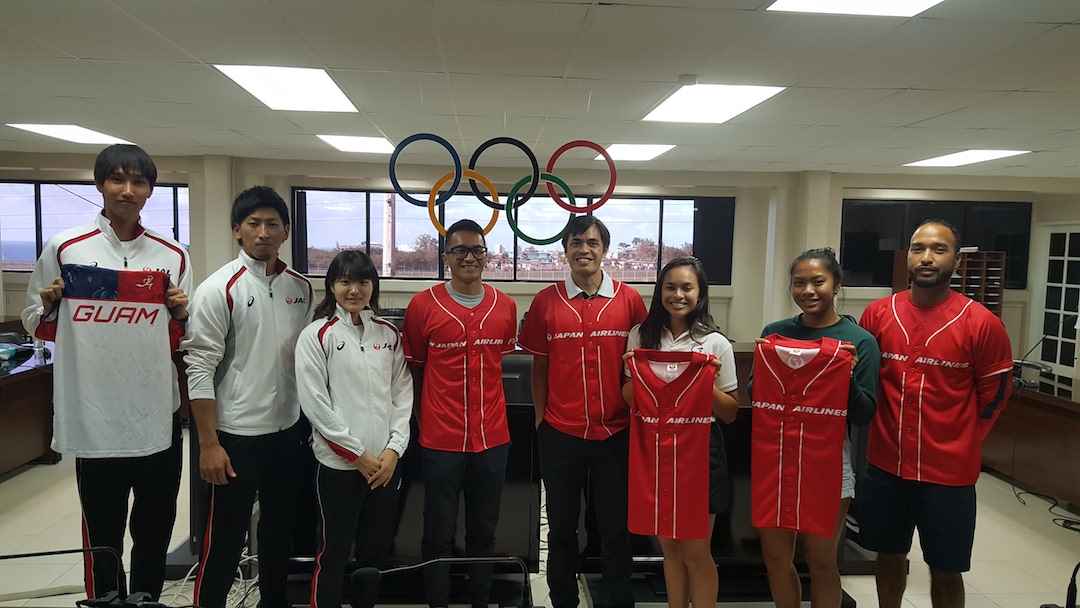 By Jay Leon Guerrero

Japan is getting ready for the summer Olympics next year in Tokyo, Japan. Three prospects from the Japanese Track and Field federation visited Guam to help promote the local official Airline of the Olympics, Japan Airlines.  
The athletes spoke with three local Olympic prospects Richelle Tugade (Hurdles), Paul Dimalanta (Sprinting) and Maddy Packbier (Sprinting). The athletes spoke about their training and experiences.
"This is my fourth time to Guam, I was last here in 2012 for training," said Tobe.
Tobe said he enjoys the scenery and weather here on Guam. "We trained at Leo Palace, its good to train here during the winter time."
The trio are all projected to make the Olympic team next year in their host country of Japan. They visited Guam to promote the Olympic local sponsor Airline. They all work in the branding division and flew around the island on JAL's scheduled test flight.
PRESS RELEASE: 
These three JAL athletes have already represented Japan at previous World Championships and Olympic Games. One athlete is currently ranked 4th in the world in the High Jump.
Information on the JAL athletes:
Mr. Naoto Tobe
https://www.iaaf.org/athletes/japan/naoto-tobe-243011
High Jump World ranking 4th place (as of 22 oct)
Representative of this year's IAAF World championships
Ms. Anna Doi
https://www.iaaf.org/athletes/japan/anna-doi-255780
100m 200m
Representative of London Olympic Games, women's 4x100m relay
Mr. Ryoma Yamamoto
https://www.iaaf.org/athletes/japan/ryoma-yamamoto-276930
The athletes exchanged training techniques and described their daily regiment.
"We trained in Fukuoka, Japan, and we learned so much from them," said Dimalanta.
Dimalanta and Tugade trained for two months in Fukuoka in hopes of improving their times to make the Olympics next year in Tokyo. 
"I think Guam is a wonderful place to train, especially during thr winter," said Tobe. "More track athletes will train if Leo Palace fixes their track surface."
The athletes exchanged gifts at the GNOC headquarters.  They will do more sightseeing and promoting JAL on Wednesday before departing back to Tokyo. 

Foody's 5 Fun Facts
NFL Fan Edition: Sherwin Paet
DID U KNOW?
Frank 'The Crank' Camacho was a competitive youth golfer in Saipan with dreams of making it to the PGA.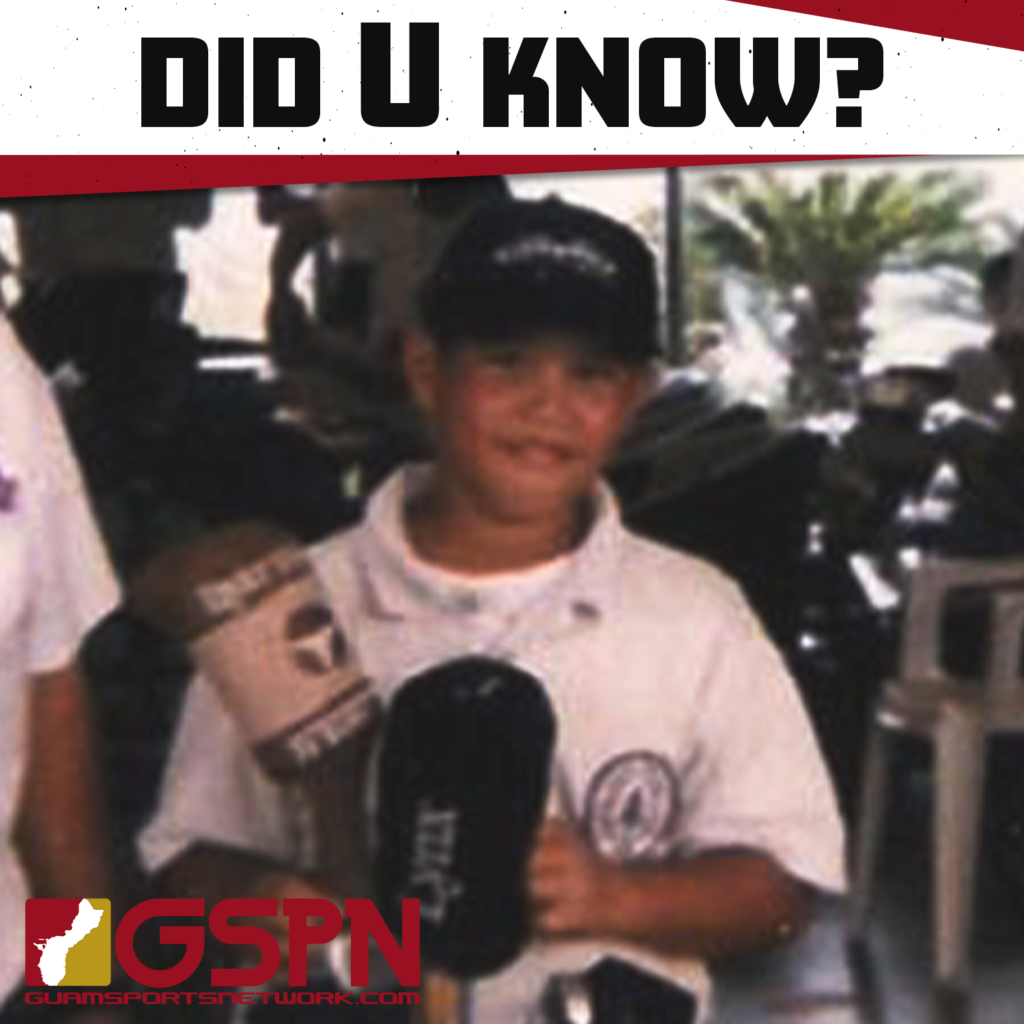 COMING SOON …
ALL SPORTING EVENTS HALTED DUE TO THE CORONAVIRUS ISSUE
QUICK HITS
Brazilian Jiu-jitsu gains another CHamoru black belt.
Johnny-James Lujan earned the honor in Colorado from Professor Tom Lynn, who is also a former US Olympian in taekwondo.
Lujan is the son of Johnny Lujan formerly of Mongmong and Janille Jamero Lujan formerly of Sinajana.