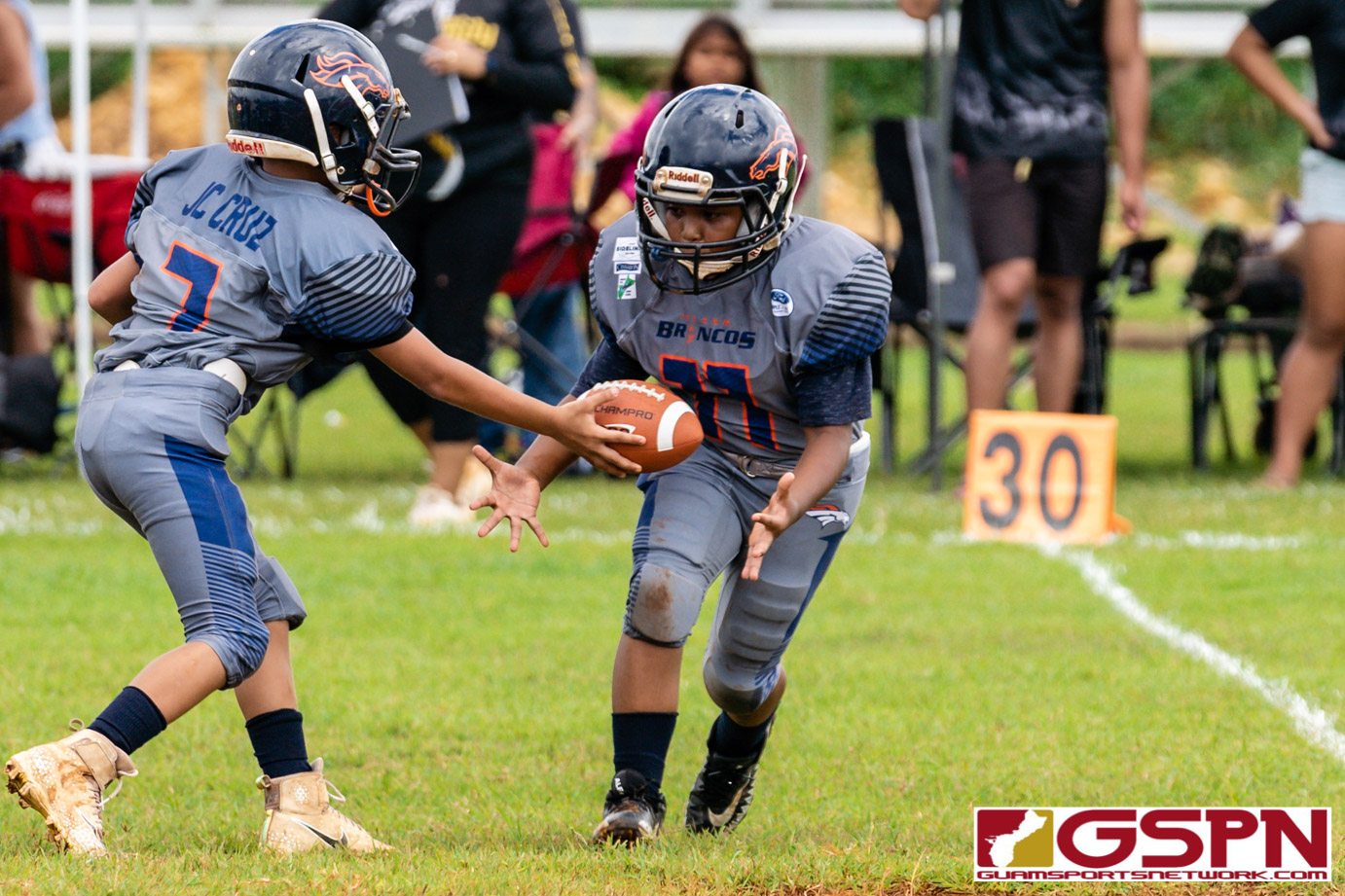 By GSPN
The Manha Broncos got the GNYFF Saturday morning started with a win over the Steelers 28-6 with all four touchdowns coming on the ground. Running backs Kiano Tamashiro and Logan Salinas scored two touchdowns each.
The Broncos got their first score from Tamashiro in the 1st quarter as Salinas added to it not too long after. Tamashiro would give the Broncos a three-touchdown lead after running in his second in the 2nd quarter, putting the Broncos up 21-0 at the half.
The Steelers avoided the shutout after getting their first score off an electrifying run from Pierce Castro, but a failed PAT would still have the Broncos ahead 21-6.
Salinas would put the finishing touches with his final score, and nearly added to his big day with an 80-yard touchdown getting called back due to holding late in the 4th quarter.
OTHER SCORES:
Manha: Broncos 28, Steelers 6
Metgot: Steelers 13, Broncos 6
Matua: Steelers 6, Broncos 0
PHOTO GALLERY BROUGHT TO YOU BY: