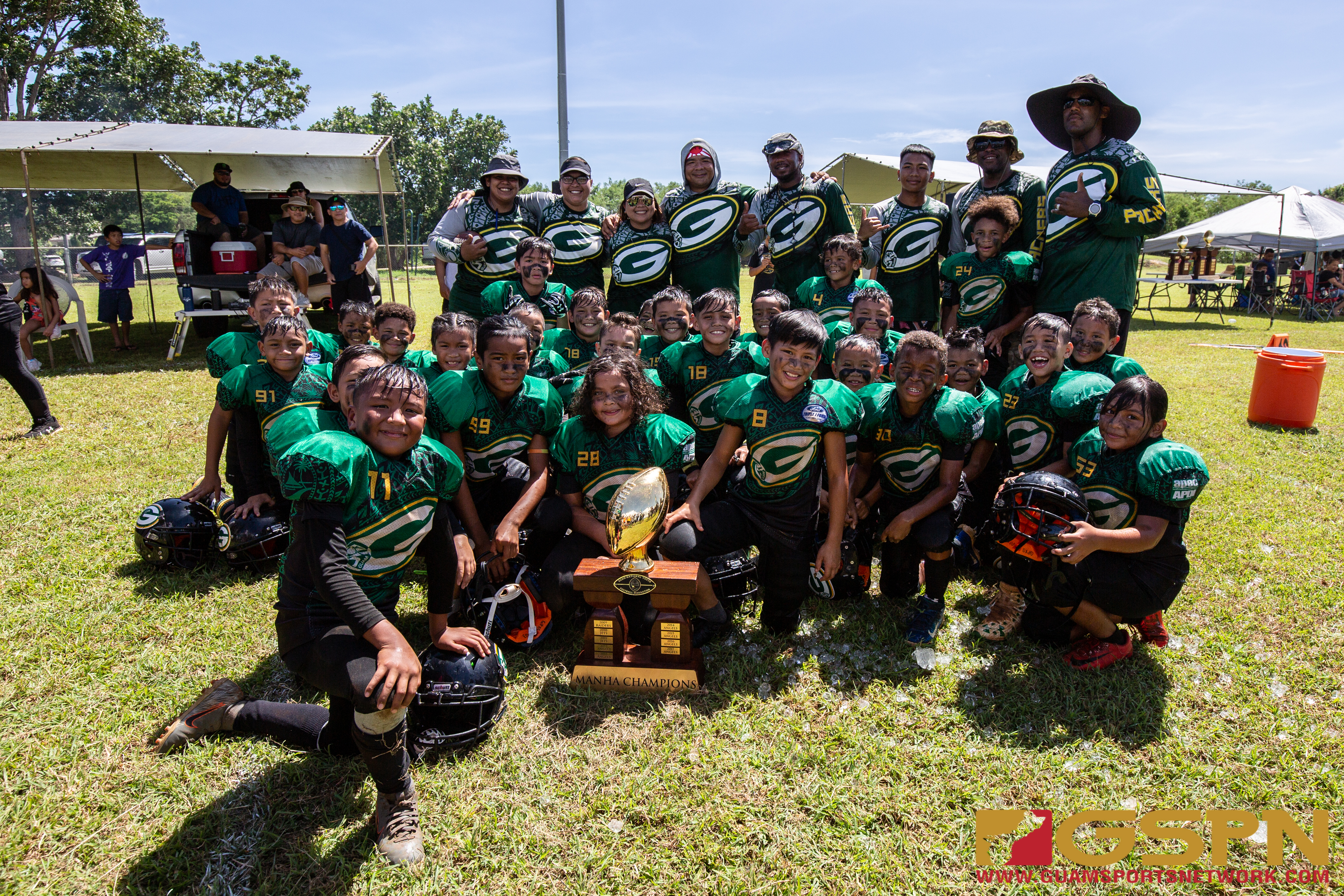 By Robert Balajadia
GNYFF Championship Sunday got off to a strong start by the Packers as they scored a touchdown in each of the first two quarters and relied on their defense to hold down the Cowboys for a 13-6 victory for the 2019 Metgot crown.
Tough running from Packers Jayson Parr would set up a goal line score from Tavion Apatang in the 1st quarter and the Packers would add to that total with a seven-yard score from Seikuro Borja for a 13-0 lead.
The Cowboys would come out much stronger after being down 13-0 at the half as they provided a quick answer in the 3rd quarter as Jayden Aguigui broke loose up the middle for a 35-yard touchdown run. An unsuccessful PAT left the score 13-6 heading into the 4th.
The Packers defense got a big surge from Joseph Mesa with the linebacker getting a key stop on 4th down for a Cowboys turnover late in the final quarter. With the stop, the Packers were able to take a victory formation to final the game.
PHOTO GALLERY BROUGHT TO YOU BY: