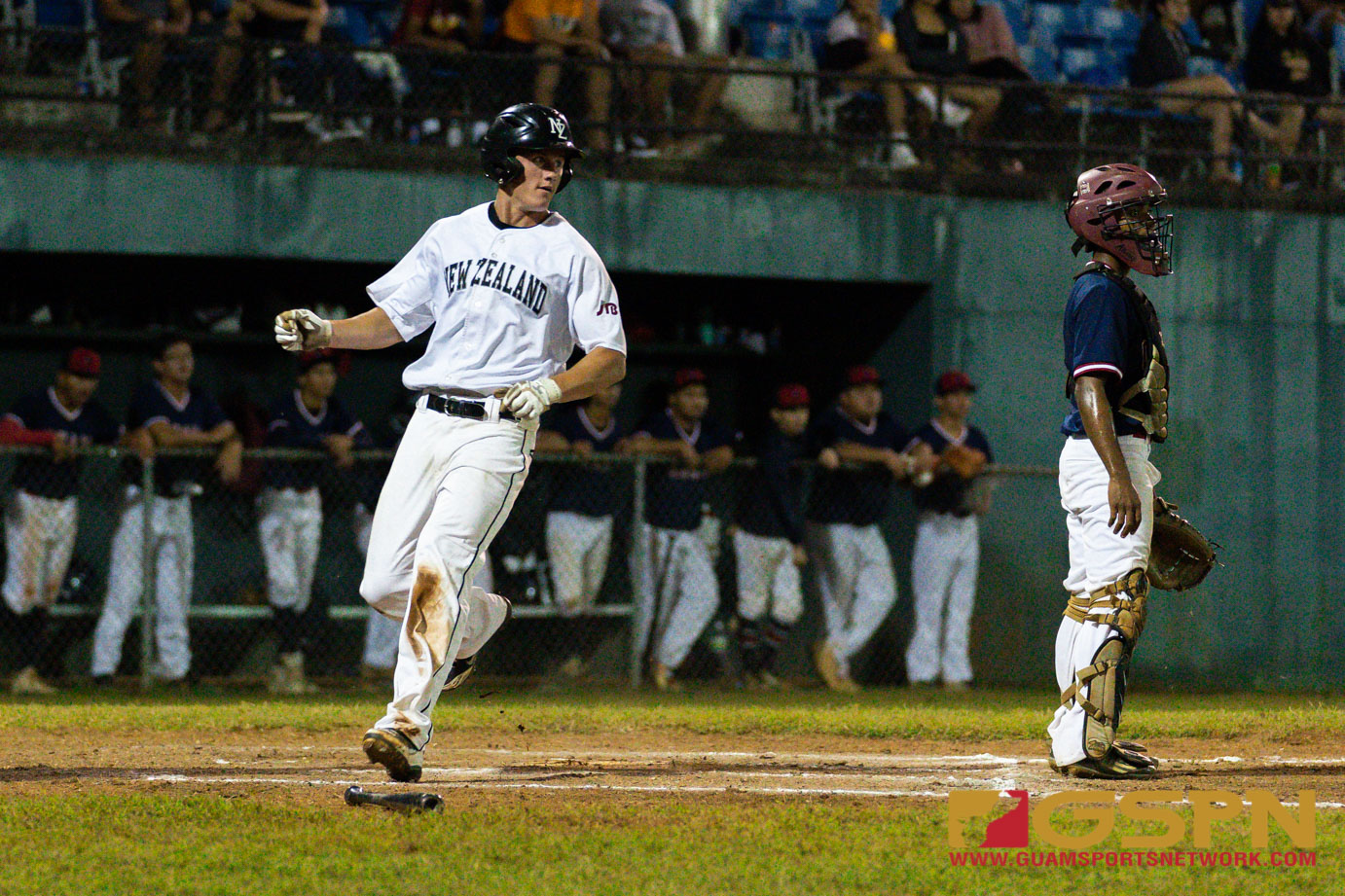 By Robert Balajadia
Day 2 of the WBSC U18 Regional Qualifiers played under much more favorable weather conditions as American Samoa, Australia and New Zealand all took the field during Wednesday's games. American Samoa defeated Palau 13-2 in the morning game before taking the field for a double-header where they defeated Australia in a close contest 4-3.
Guam and Palau resumed their game that was suspended Tuesday evening with Palau getting a 5-2 score, but didn't take the win. Palau is playing in the tournament with four players who don't fall under the U18 age restrictions which jeopardizes their tournament standing, giving Guam their first win on a technicality.
The home team struggled defensively in the 7 pm game against New Zealand which ended in the 6th inning via 10-run rule 13-3.
Standings
American Samoa 2-0
New Zealand 1-0
Guam 1-1
Australia 0-1
Palau 0-2
New Zealand strikes with six runs in the 4th
The Kiwi's looked sharp at bat scoring three runs off two hits in the second inning. Starting pitcher for New Zealand Tukuteihu Repia only needed three innings to lock in 5ks while giving up just one hit. Slugger Ayden Hammond highlighted the evening for New Zealand by hitting a two-run homer to left field in the bottom of the 4th inning to pull ahead 9-0.
Guam would start to find some success against relief pitcher Harrison Loudon in the 5th inning after a wild pitch Loudon and fielders choice put Guam on the board 9-2. Guam would grab another run in the top of the 6th after an RBI by Noah Sweeny, but the Kiwi's would find their groove against Guam's Jared Gumataotao to pile on the final four runs in the 6th to win the game.
Starting pitcher Gavin Gagucas took the loss for Guam ending his night with 3ks. New Zealand's Tyrone Boaler went 1-5 for two runs and an RBI.
PHOTO GALLERY BROUGHT TO YOU BY:

Foody's 5 Fun Facts
NFL Fan Edition: Sherwin Paet
DID U KNOW?
Frank 'The Crank' Camacho was a competitive youth golfer in Saipan with dreams of making it to the PGA.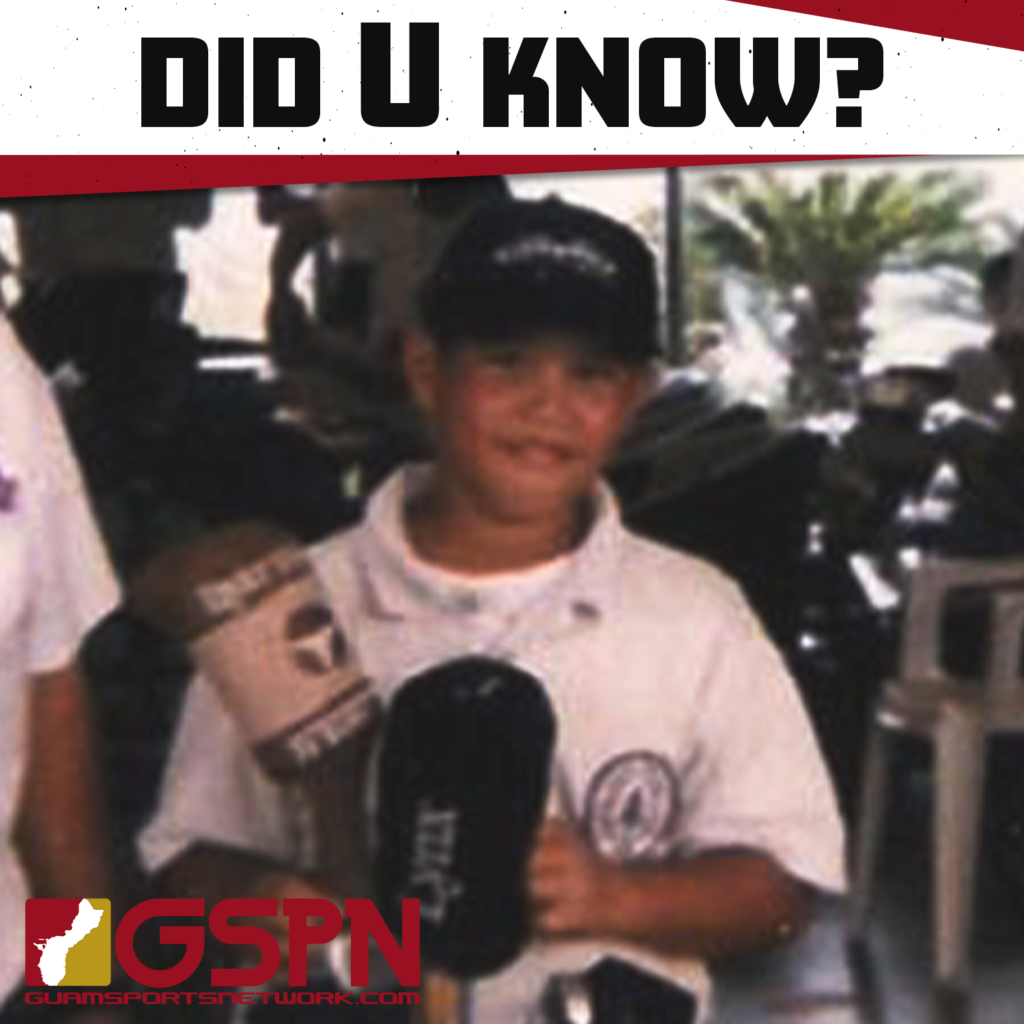 COMING SOON …
ALL SPORTING EVENTS HALTED DUE TO THE CORONAVIRUS ISSUE
QUICK HITS
Brazilian Jiu-jitsu gains another CHamoru black belt.
Johnny-James Lujan earned the honor in Colorado from Professor Tom Lynn, who is also a former US Olympian in taekwondo.
Lujan is the son of Johnny Lujan formerly of Mongmong and Janille Jamero Lujan formerly of Sinajana.