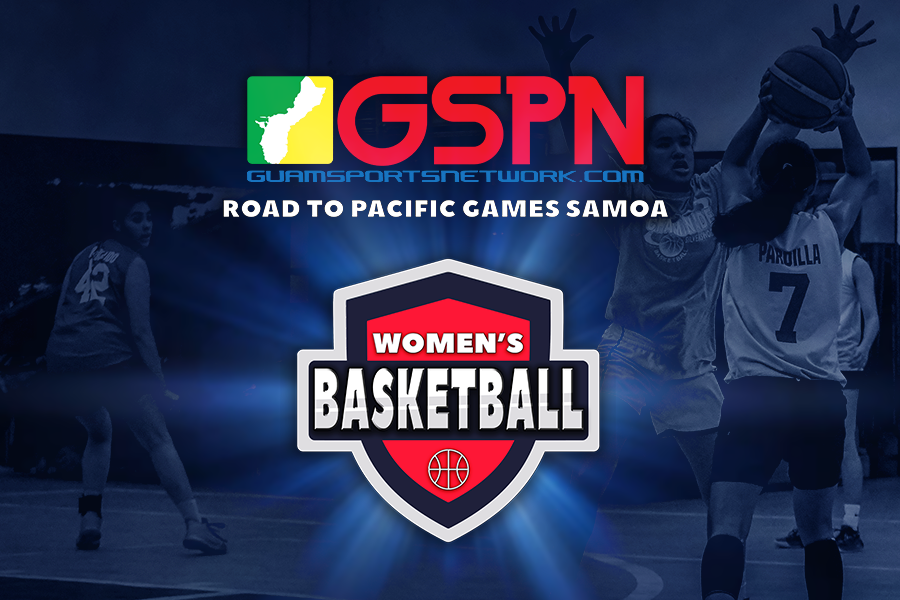 By Kai Akimoto
The Guam National Women's Basketball Team is gearing up to represent the Island in the Pacific Games next week in Samoa. The team has been preparing for over four months under head coach, Paul Pineda, and is eager to compete in the international tournament.
This year's squad is in no shortage of talent, but when coupled with a growing team chemistry, the expected outcome could be very promising.
Head Coach Paul Pineda aims to implement a game plan that will utilize the amount of depth on the current roster. Size has always been a disadvantage for Guam in international competition, but where they lack in size they make up for in athleticism.
A faster, more aggressive play style is necessary to make up for size differences. To simulate how their style of play ranks up to the level of competition the team will be facing in Samoa, Pineda even organized a trip to the Philippines to scrimmage several collegiate and national teams.
Destiny Castro is faithful in the versatility and athleticism of her teammates.
"With this team's talent, we are very well-rounded. Defensively we have a very fast team, so we can probably keep up on the defensive end and even trap the whole game. On offense, everyone knows how to play, so if we can just bring together all of our different aspects of our game that we bring to the table, we have a very strong team."
One key asset that this particular squad possesses is roster depth. The overall caliber of talent on this year's roster rises above that of past delegations. The combination of experienced veterans and young talent creates a balance that compliments the individual skill sets of each of the players.
With veterans such as Jocelyn Pardilla, who has represented Guam in two Pacific Games, leading a talented corps that consists of household names such as Kali Benevente and Destiny Castro, this particular squad has the potential to be the most productive to represent Guam yet.
Jocelyn Pardilla, who has represented Guam twice at the Pacific Games in her career, believes that the more cohesive the group becomes, the greater they will be.
"I think this team has really good depth. We got players who have skill, talent, and also experience. We also have girls who just have a great over all basketball I.Q. We have all the key aspects, now it's just about meshing everyone together and building that team chemistry."
Castro went court-side to discuss the talent-filled roster and what their focus has been on since preparing for the 2019 Pacific Games.
PHOTO GALLERY BROUGHT TO YOU BY:

COMING SOON …
High School Football starts Sept. 29
Brawl 3: Oct 13
Guam's Strongest Man and Woman Competition October 29
QUICK HITS
The Figo Islanders 40s women's softball team took gold in the Senior Softball World Championship in Las Vegas. Figo came out of the loser's bracket and beat the Arizona Belles 17-3 in the AA division championship game Sunday afternoon.
Other Guam teams that played in the 40s tournament were: Team SOTTA (women's) and Bud Light Guam, Friars 671 and Sindalun Guahan (men's).
Sindalu finished a respectable 4th out of 24 AAA division teams.