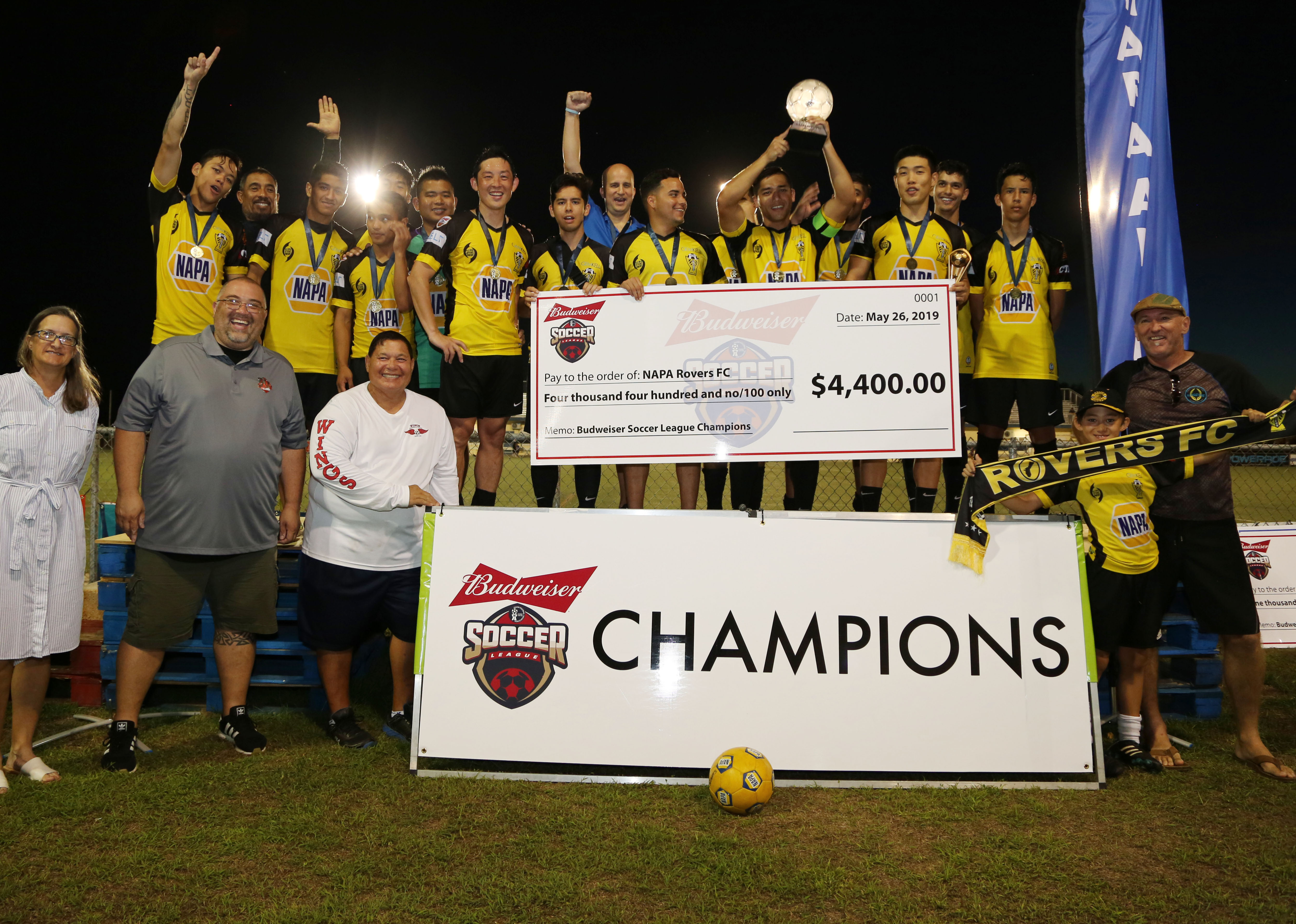 Working to gain full membership into Guam Football Association for the NAPA Rovers FC was one of Peter Walls' final duties for the club as President before passing on the torch to new incoming President Joel Sablan, and years of persistence paid off Sunday at the GFA Extraordinary Congress.
The Rovers received 10 out of a possible 11 votes to achieve full GFA membership status during the GFA Extraordinary Congress held at the GFA National Training Center Lecture Hall. The club will now be afforded full club privileges, including a voting right within GFA.
"On behalf of GFA, I would like to warmly welcome the Rovers to GFA now as a full member," said Tino San Gil, GFA President. "I look forward to working with the club to continue developing the sport of football in Guam alongside our other member clubs. Our clubs are the foundation of the sport in Guam, with our top athletes getting their start in the sport playing for a club in our youth leagues. We hope that with the admission of the Rovers FC into GFA, the sport continues to grow in terms of participation and the level of play continues to rise."
Rovers FC was founded in 2008 by Walls, Sablan, and Richard Hawes. The club was granted Provisional Organization Member in 2016 and had since diligently worked on adhering to formalities required for full membership status.
"The Rovers FC mission still remains the same since its conception in 2008 – to develop a competitive, yet social club with teams that play to win and learn to lose," Walls said. "We like to see GFA growing. Over the last 10 years, the Rovers FC's adult teams have enjoyed several wins in the GFA Cup tournament and six league championships in the top division of the Budweiser Soccer League. Other wins have come in the Budweiser Soccer League D2 division, the Lady Rovers team, and our Masters team. In 2014, the club's focus moved toward youth development with the formation of one U6 team in the Triple J Auto Group Robbie Webber Youth League and shaping a similar mission to help our youth players develop body, mind, and spirit in a supportive club – win or lose. Today, because of all our sponsors' generous support, the Rovers FC youth teams range from the U6 division to the U16 division."
In 2016, the Rovers FC became the first and only club team from Guam to date to compete in the AFC Cup, traveling to Bishkek, Kyrgyz Republic, to play against Benfica de Macau from Macau, and FC Dordoi from Kyrgyz Republic in the continental club tournament's qualification round.
Domestically, the Rovers FC's first team has dominated the top division of the Budweiser Soccer League, claiming the championship title six straight times dating back to the 2013-2014 season.
The club will expand to include a Women's second division team, as well as reviving its Men's second division team in addition to its top flight teams the Bud Light Women's Soccer League and Budweiser Soccer League, respectively in the 2019-2020 season. In the off-season, the club will continue to organize friendly matches with clubs in Japan, Hong Kong, and the Philippines for its players. The club's future challenge will be to organize a youth team tour to play abroad, Walls said.
The Rovers recently began practice sessions for the upcoming fall season of the Triple J Auto Group Robbie Webber Youth League and are accepting new players. The Rovers' youth teams train on Thursdays at St. John's School field from 5 p.m. to 6:30 p.m. For more information or to register with the Rovers FC, send an E-mail message to  [email protected]

2022 GSPN I MÅS METGOT COMPETITION
2022 GSPN I MÅS METGOT COMPETITION
2022 GSPN I MÅS METGOT COMPETITION
2022 GSPN I MÅS METGOT COMPETITION
2022 GSPN I MÅS METGOT COMPETITION
2022 GSPN I MÅS METGOT COMPETITION
COMING SOON …
GNYFF Championship Saturday
2nd Annual Greg D. Perez Fishing Tournament on Saturday
GML Playoffs
1st Quarter Sports
QUICK HITS
Team Onslaught represented Guam at the National X-Ball League paintball tournament in Sacramento, CA. The squad finished in 3rd place out of 12 teams in the Division 5 category.
Front L-R: Frankie Borja, Robert Delos Reyes
Back L-R: Marvin Reyes, Ericka Camacho, Gavin Santos, Nick Rivera, Nikki Tan, Adrian Mora, Ralph Sgambelluri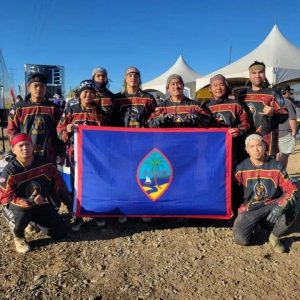 ———————————————–
Purebred Jiu-Jitsu Guam adds three more to their black belt stable. Daniel Cayanan, Cameron Mantanona and Peter Ungacta received their black belts on Saturday from Professor Stephen Roberto.