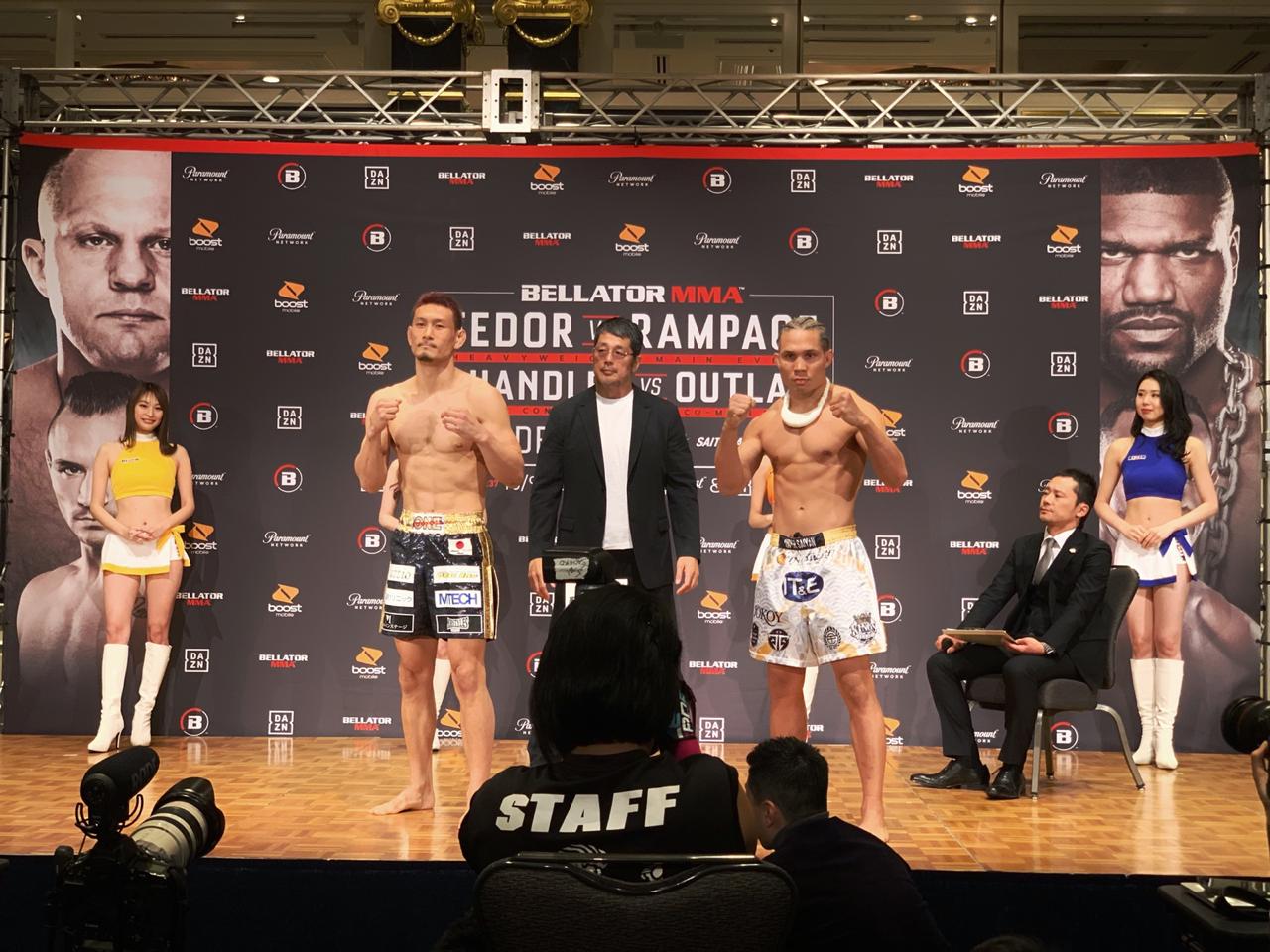 By Jay Leon Guerrero
After an unfortunate scratch from a huge card in September in Ireland, Guam's Jon 'Super Saiyan' Tuck will now make his Bellator Debut on Sunday at the world famous Saitama Super Arena in Tokyo, Japan.
His opponent will be Ryuichiro Sumimura (14-6), a Japanese fighter looking to win the cheers from the home crowd at Bellator 237. Tuck is currently scheduled to fight in the undercard, the main event will be a legends matchup between two icons, Quiton 'Rampage' Jackson and 'The Last Emperor' Fedor Emelianenko.
"After the fight in Ireland fell through I decided to give my body a full recharge and try to not train for a few weeks because of the intense training leading up to that point," said Tuck.
Tuck was scheduled to fight Brandon Girtz in Ireland but an injury just days prior to their fight forced Girtz to withdraw. Meanwhile, Tuck had made the long journey to Ireland and a last minute replacement was not possible. 
Tuck returned back and awaited word from the Bellator match makers hoping for a quick turnaround. "It turns out that resting is never the case because I knew I had to stay back in the gym with the thought of any future opponents improving while I'm resting and helping others train for their upcoming title fights so my rest only became a few days," said Tuck.
Main Card:
*Fedor Emelianenko (38-6, 1 NC) vs. Quinton "Rampage" Jackson (38-13)
*Michael Chandler (19-5) vs. Sidney Outlaw (14-3)
*Michael "Venom" Page (16-1) vs. Shinsho Anzai (11-3)
*Lorenz Larkin (21-7, 1 NC) vs. K-Taro Nakamura (35-10-2, 1 NC)
*Ilara Joanne (9-4) vs. Kana Watanabe (8-0-1)
*Goiti Yamauchi (24-4) vs. Daron Cruickshank (22-12, 1 NC)
Tentative prelims:
*Shoma Shibisai (5-2, 1 NC) vs. Sergey Shemetov (9-6)
*Ryuichiro Sumimura (14-7) vs. Jon Tuck (10-5)
*Andy Nguyen (6-8) vs. Ai Shimizu (5-1)
*Yusaku Nakamura (16-6-1) vs. Makoto "Shinryu" Takahashi (9-1-1)
*Ren Hiramoto (10-4) vs. Takahiro Ashida (23-10-2)
*Kanna Asakura (15-4) vs. Jayme Hinshaw (4-3)
*Haruo Ochi (19-7-2, 1 NC) vs. Jarred Brooks (15-2, 1 NC)
*Yusuke Yachi (20-9) vs. Hiroto Uesako (16-8)
"I had a strong sense of feeling that Japan was where I wanted to fight next," said Tuck. "I did everything in my power to garner the help of getting in the fight card reaching out to everyone from Bellator and Rizin side to mix things up and get scheduled on the show."
"Once everything was set I was really excited! I turned everything back on and powered up and full steam into training mode to prepare for this moment on December 29," said Tuck.
Message from the Super Saiyan:
"I'd like to thank GSPN for reaching out to do this interview, BellatorMMA, IT&E, Guam Windward Memorial, Jokoy, Månnge Pops, ERC, Latte Stone Properties, QuitQuittin, SpkKrazyBee, GroundFuMaM, A&P, Vírus, Tunu, Paradise Fitness, Custom Fitness, CS, Calvo's Insurance, my MVPs my family for all the undying support to continue to keep grinding in Themis wild sport and most importantly, God for blessing me with the skills to protect me going into each and every fight coming out with my hands raised," said Tuck.