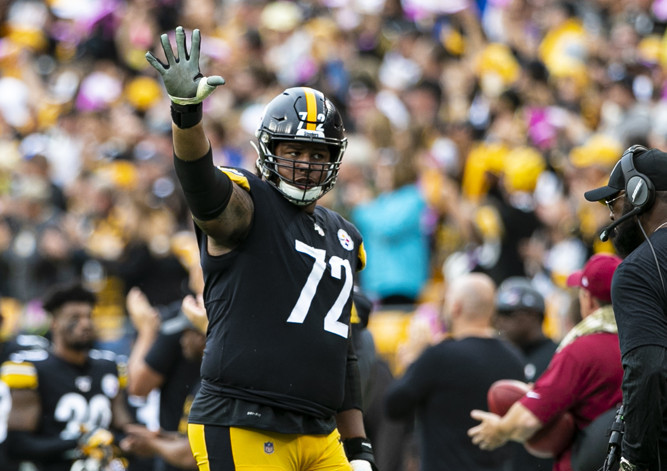 Guam's Zach Banner just signed a 1-year deal to stay with the Pittsburgh Steelers!
As an unrestricted free agent after the 2019 season, Banner had every desire to stick with the Steelers, a team he's been with for the past two seasons.
The $1.75 million is a bump up from his previous high of $645,000 he received last season.
Banner just completed his latest visit to Guam last month along with good friend Larry Ogunjobi of the Cleveland Browns, giving back to the community with a free kids football camp and a coaches clinic as part of his B3 Foundation.
The USC alum was drafted in the 4th round of the 2017 NFL draft by the Indianapolis Colts before playing for the Cleveland Browns his rookie season. He's played with the Steelers the past two seasons.
EVERYTHING ZACH BANNER ON GSPN: Right Here!

2022 GSPN I MÅS METGOT COMPETITION
2022 GSPN I Mås Metgot Competition Recap
2022 GSPN I MÅS METGOT COMPETITION
2022 GSPN I Mås Metgot Competition Recap
2022 GSPN I MÅS METGOT COMPETITION
2022 GSPN I Mås Metgot Competition Recap