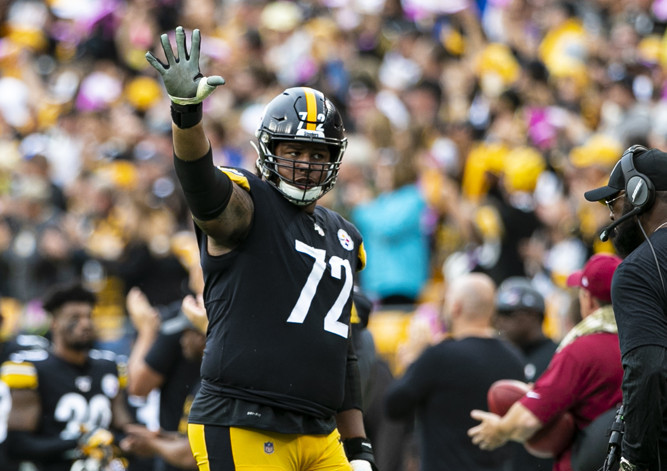 Guam's Zach Banner just signed a 1-year deal to stay with the Pittsburgh Steelers!
As an unrestricted free agent after the 2019 season, Banner had every desire to stick with the Steelers, a team he's been with for the past two seasons.
The $1.75 million is a bump up from his previous high of $645,000 he received last season.
Banner just completed his latest visit to Guam last month along with good friend Larry Ogunjobi of the Cleveland Browns, giving back to the community with a free kids football camp and a coaches clinic as part of his B3 Foundation.
The USC alum was drafted in the 4th round of the 2017 NFL draft by the Indianapolis Colts before playing for the Cleveland Browns his rookie season. He's played with the Steelers the past two seasons.
EVERYTHING ZACH BANNER ON GSPN: Right Here!

National Guard Athletes
Scott Eclavea
Scott Eclavea is a jiu-jitsu black belt and an accomplished MMA fighter. The Guard has given him an outlet in combatives to display his martial art skills, where he's become a head instructor for that program. Eclavea has served since coming out of high school and the Guard has only changed his life for the better.
COMING SOON …
LIVE FOOTBALL ON GSPN
Semifinals: #1 FD vs. #4 Southern (Friday 7 pm)
GSPN Preseason Basketball Tournament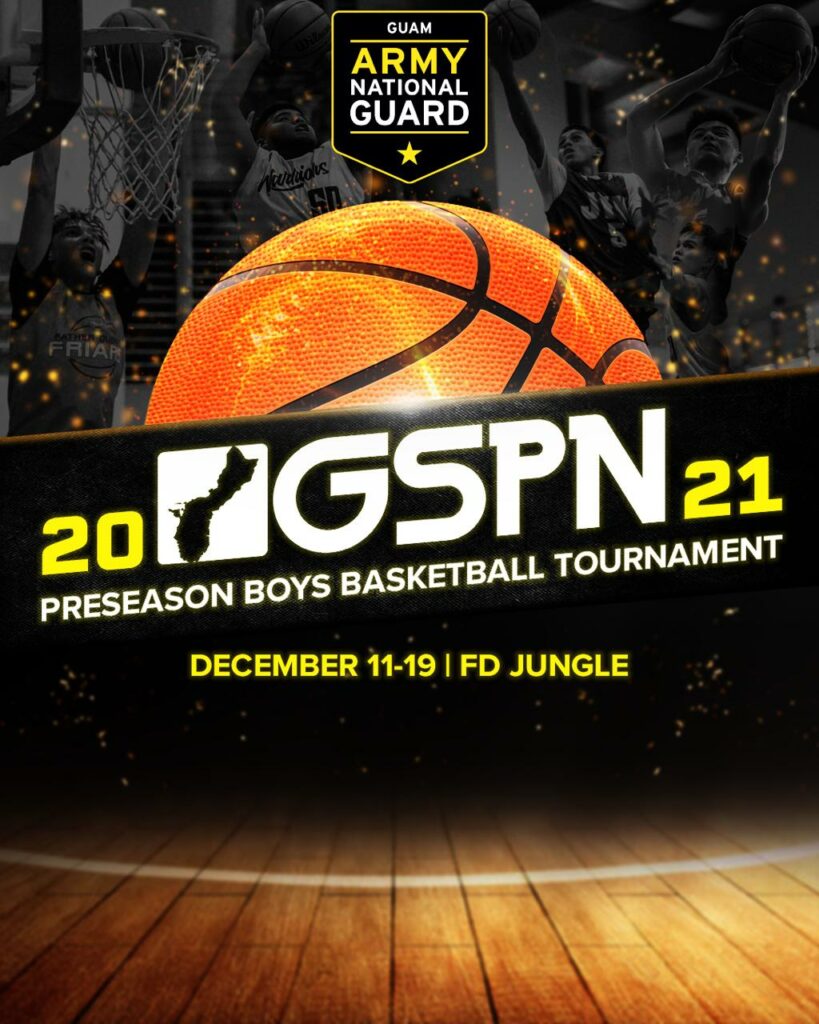 QUICK HITS
Robert Artero Maley recently captured the 182-lb. division of the Costa Mesa Classic, winning via pin in 4 out of 5 matches. Robert is a 4-year varsity wrestler at San Clemente HS (Tritons) and is currently ranked 15th in California's high school scene. He is the son of Jacque Artero Maley (AOLG 1991).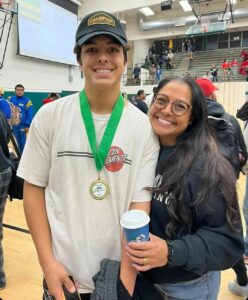 ——————————————–
Pat Taitano and Rich Abiador, teammates on the 1995 SPG volleyball team, have led their high school girls volleyball teams to the Washington State Championships in Yakima, Wa.
Taitano coaches Mt. Rainier High while Abiador leads North Creek High.
There for support is Dr. Mark Perez, a health professor at Central Washington University and a former UOG volleyball player.