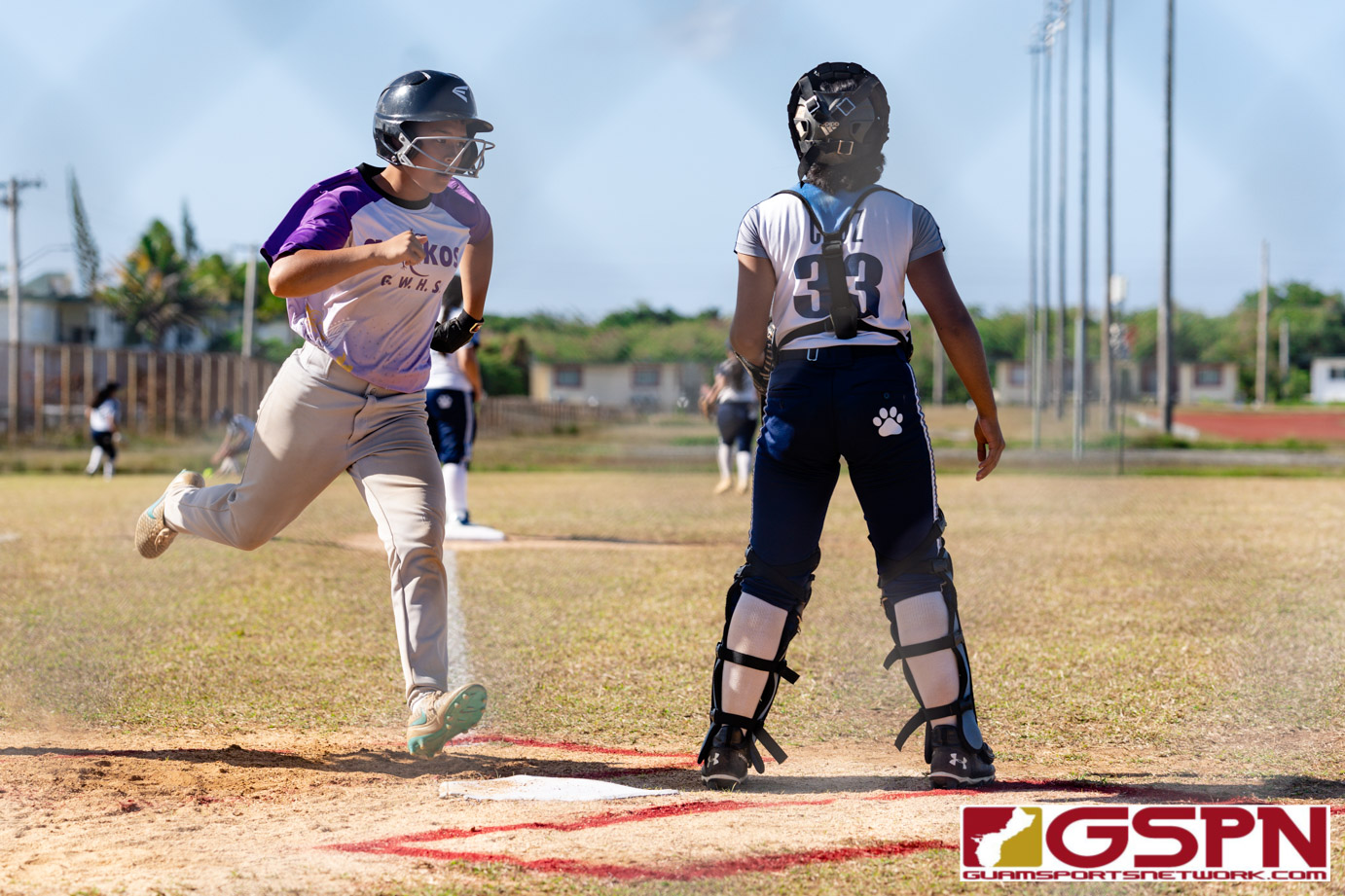 The GW Geckos may have been the visiting team on their own home field Thursday afternoon, but that didn't phase the Geckos in their big playoff win over the Academy Cougars in the ISA Softball League. The Geckos ran away with a big victory 17-3, leading by as many as 14 runs in their dominant outing.
In the double-elimination format, the Cougars will now be fighting for their playoff lives against the Sanchez Sharks next week. The loser of Southern vs. Guam High, which was called off earlier in the week due to precautionary health measures and will be played Saturday, will challenge the JFK Islanders next week.
The Geckos were out to avenge a late-season loss to the Cougars which saw GW rally seven runs in the final two innings to lose by just a single run. They made sure to start faster against Academy Thursday, totaling 10 runs in the 1st inning to mount a quick 10-0 lead on young Cougars pitcher Isabella Dangan.
The Cougars didn't score their first runs until the 4th inning with Gecko in-field errors allowing Academy to get on the board to avoid a shutout.
Leading 14-3 in the 4th, The Geckos were able to tack on three more runs via Cougar errors to nearly end the contest at 17-3.
Geckos relief pitcher Marcelina Pangelinan took over in the 4th inning to deny the Cougars anymore runs with the score staying put through the 5th, ending the game via 10-run rule.
PHOTO GALLERY BROUGHT TO YOU BY: