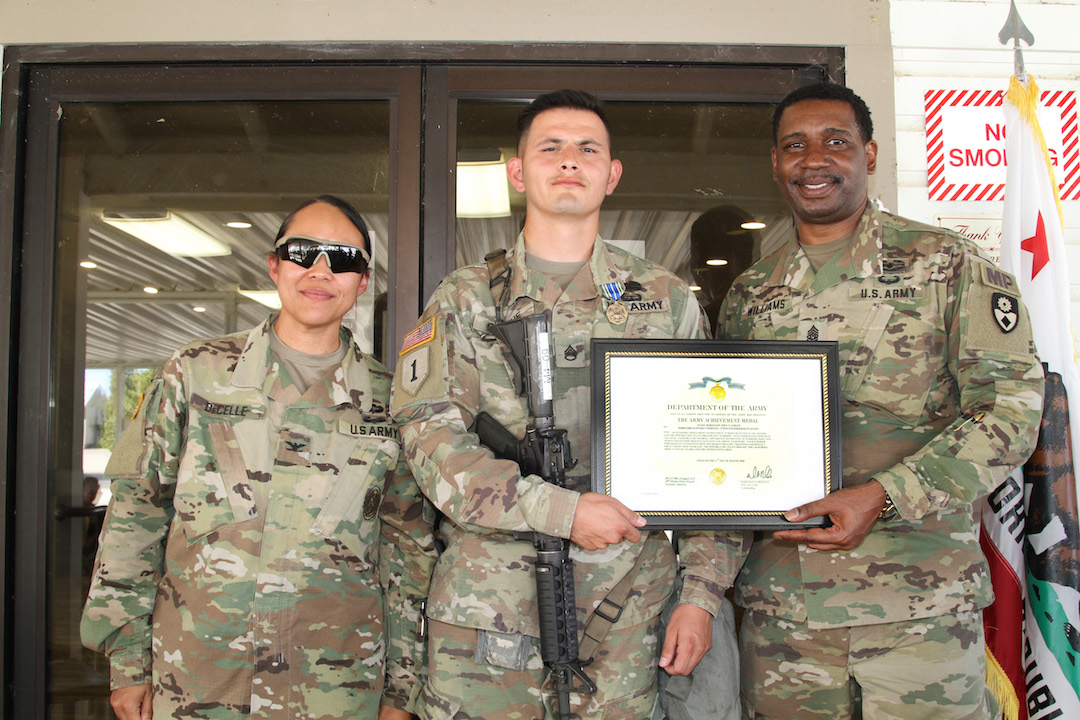 By GSPN
U.S. Army Staff Sgt. Joey Gogue, a California resident with Guam ties showed out at the 49th Military Police Brigade 2020 Best Warrior Competition last week, winning the non-commissioned officer (NCO) category of 12 competitors.
Gogue's win during the August 8-12 event makes him a leading candidate to represent his 579th Engineer Battalion at the National level. If Gogue is able to claim victory in the next BWC event, he will be eligible to compete in the National Guard Bureau's regional BWC against the top NCO's from Hawaii, Nevada, Colorado, Arizona, New Mexico, Utah and Guam.
Guam was set host the 2020 Regional BWC, but the COVID19 pandemic forced the postponement of the May event, which will now take place in California.
PHOTO GALLERY BROUGHT TO YOU BY: