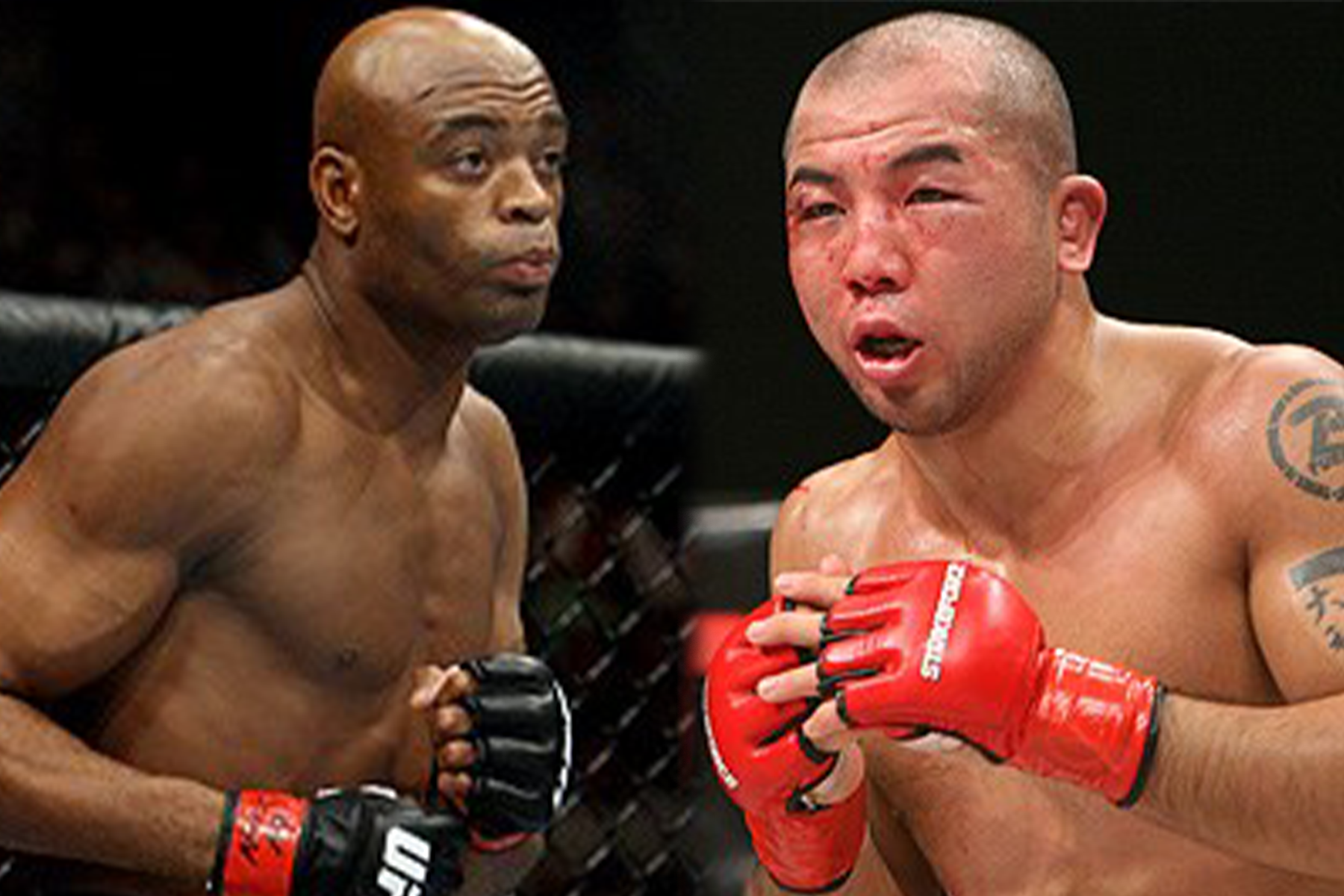 By Patrick Lujan
It's been almost 20 years since an old-fashioned scrap took place in Tokyo, Japan.
A small 2000-seat Korakuen Hall inside the Tokyo Dome hosted a Shooto card on March 2, 2001 that featured close Guam and Saipan friend Tetsuji Kato versus Anderson 'The Spider' Silva.
It was Silva's sixth pro MMA fight while Kato was a more seasoned warrior at that time going into his 16th bout.
"Still people ask me about that fight," Kato laughed as he reminisced for this GSPN story. The 5-foot-7 Japanese sported a 13-2 record with Shooto and Super Brawl experience going up against the much taller Brazilian (4-1 record at the time).
"I couldn't negotiate anything with the Shooto promoter," Kato remembers. "They asked me, 'Do you want to fight?'. I said yes." That was one month out.
With the internet in its infancy and no YouTube or other social media platforms to scout an opponent, the only intel Kato received on The Spider was a short video to watch from the promoter and a note that he was good at Muay Thai.
There was no promotion hype. No press conferences nor media attention. The two came into close proximity for the first time during the weigh-ins in a 'very small office'. Kato was by himself and Silva had one cornerman.
"We didn't talk. We didn't even look at each other."
There was a group of Guam boys on hand to include Roman Dela Cruz, Stephen Roberto, Will Escobar, Melchor Manibusan and others.
According to Dela Cruz, Kato was playing a huge part in the development of MMA on Guam at that time, teaching for free during numerous lengthy vacations.
As fight day approached, Kato was confident he had the tools to beat Silva in the 170-pound matchup. He was a serious contender for the welterweight belt while Silva was fighting for the first time outside of Brazil.
"My game plan was, he is tall so my hands couldn't reach his face. I will try to punch his body and kick his legs."
Watching the fight on YouTube, Kato won the first round with top control and some good old fashioned ground and pound. Silva had the second and third round advantage on the feet, but Kato was right there with him in losing a close decision.
"Kato took so many punches getting into the clinch yet even on the ground, Silva neutralized his strikes with his height and reach advantage," Dela Cruz mentioned. "He gave a good fight, but was super bummed for days after."
"I gassed out," Kato remembers. "I felt disappointed. I was so tired, I just wanted to go back to Guam."
Like true martial artists, each fighter showed a huge sign of respect after the fight.
"Anderson was respectful. Even after the fight, he shook my hands and my corner men, too."
Silva went on to become the Shooto champion four months later, fought in Pride and Rumble on the Rock (with promoter Rich Chou) before heading to the UFC in 2006…and the rest is MMA history before ending his career just last weekend against Uriah Hall.
"More than 10 years later, we were all stoked to see an interview before Anderson's second fight against Chael Sonnen – he mentioned Kato's name as a pivotal reminder to level up his training," Dela Cruz added. "In that way, Kato's loss kind of became a win."
For Kato, he went on to fight another eight years, including a memorable TKO victory over Joe Camacho at the UOG Field House in PXC 11 in 2007. His career came to a close in Saipan's Trench Warz where he helped develop mixed martial arts along with Cuki Alvarez.
He's currently working as a military police officer at a U.S. Naval Base in Japan but still trains with old buddies Enson Inoue and Patrick Ayuyu.
But it is that one fight on his MMA resume that people ask about the most.
"That fight is still influencing me. Some of my co-workers know I fought Anderson from YouTube. They respect me."
Kato vs. Silva

COMING SOON …
High School Football starts Sept. 29
Brawl 3: Oct 13
Guam's Strongest Man and Woman Competition October 29
QUICK HITS
The Figo Islanders 40s women's softball team took gold in the Senior Softball World Championship in Las Vegas. Figo came out of the loser's bracket and beat the Arizona Belles 17-3 in the AA division championship game Sunday afternoon.
Other Guam teams that played in the 40s tournament were: Team SOTTA (women's) and Bud Light Guam, Friars 671 and Sindalun Guahan (men's).
Sindalu finished a respectable 4th out of 24 AAA division teams.