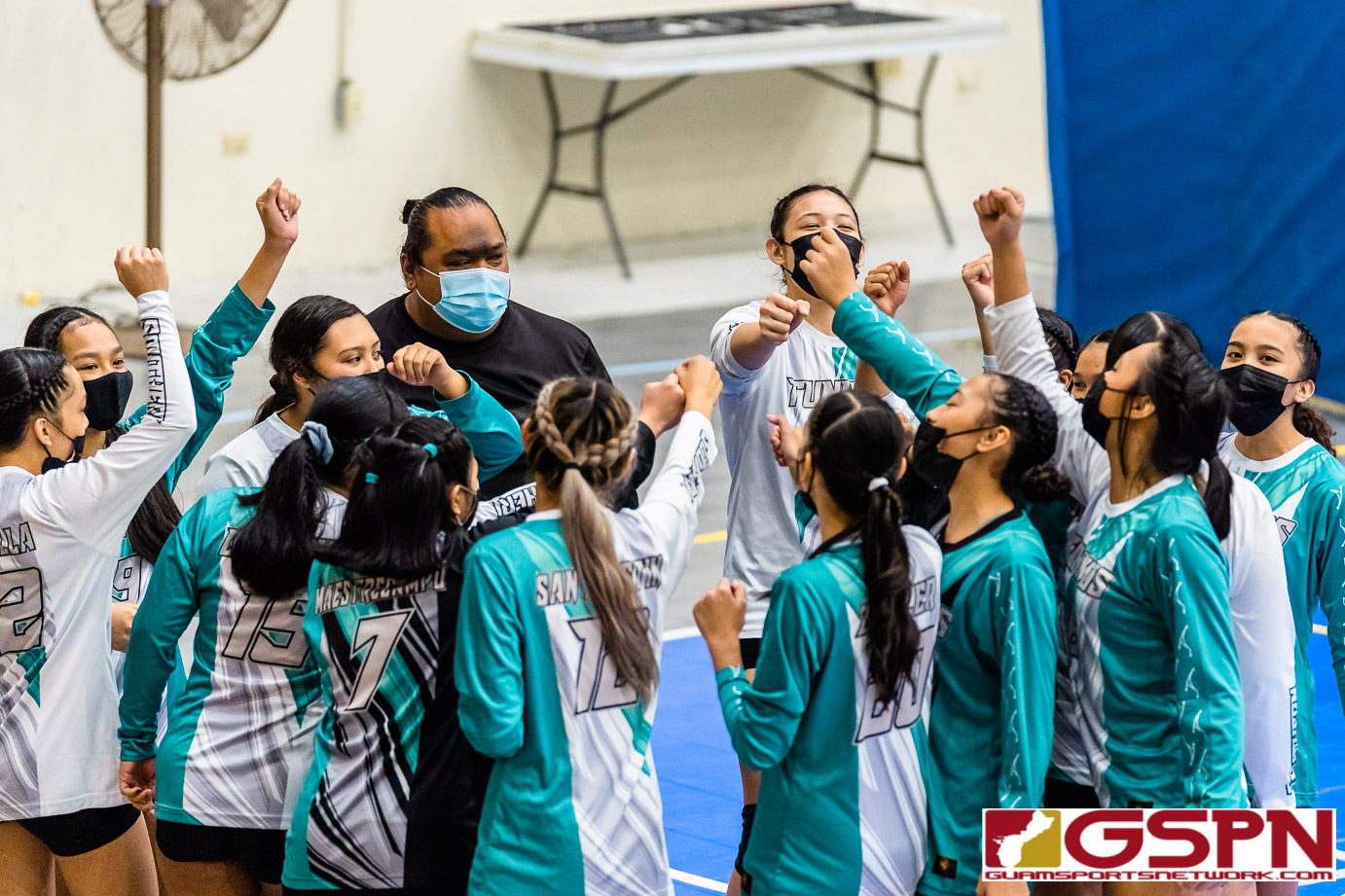 By Robert Balajadia
The Southern Dolphins were emphatic about picking up their first win of the young ISA Girls Volleyball season at home as they took down the visiting Okkodo Bulldogs in four sets 25-20, 25-21, 20-25, 25-21.
Leading lady for the Dolphins was junior outside hitter Elecia Paulino, who had nine kills in the contest to along with three serve aces. Paulino saved her best work for the 4th set, notching four of her kills in the set alone to help her team put away the Bulldogs.
"It felt like it meant a lot, especially for me. We really just wanted to push. We all set a goal for today and we accomplished it," said an excited Paulino on getting win number one.
Southern seemed to be at their best towards the later parts of each set as they used set-clinching runs in the 1st and 2nd to get an early edge. Tied at 20 in the 1st, Paulino would grab her second kill of the night to spark a 5-0 set-ending run that allowed the Dolphins to gain momentum.
Paulino would find another big kill late in the 2nd set off a long rally to get her team up 23-20, which was part of a 6-1 run to seal the set for a 2-0 lead.
When asked about what sparked the Dolphin's runs in the late sets, Paulino explained it was all about resetting their focus.
"It was just about thinking how much we wanted to win the game and wanting to do well this whole season for everybody and each and everyone on the team," said Paulino.
Okkodo would respond well in the 4th as Southern started a rotated line-up. The Dolphins were in prime position to start their late-set run with the scored tied at 19 in the 3rd, but strong serves from Okkodo's Laurence Mupas, which included an ace, allowed Okkodo to turn the tables and take the 3rd set.
Southern collected themselves and played through the hitting of Paulino, and a three kill set performance from middle Tasi Naputi to grab the 4th set, along with their first win on the year.
"We just wanted to have fun and do our best while leaving it all out on the court. We had to just do what we normally do and just push ourselves," said Paulino.
Southern (1-1) will get a BYE on Monday which means a whole week off until they welcome the JFK Islanders down South next Thursday. Okkodo will face the GW Geckos Monday at home.
PHOTO GALLERY BROUGHT TO YOU BY: