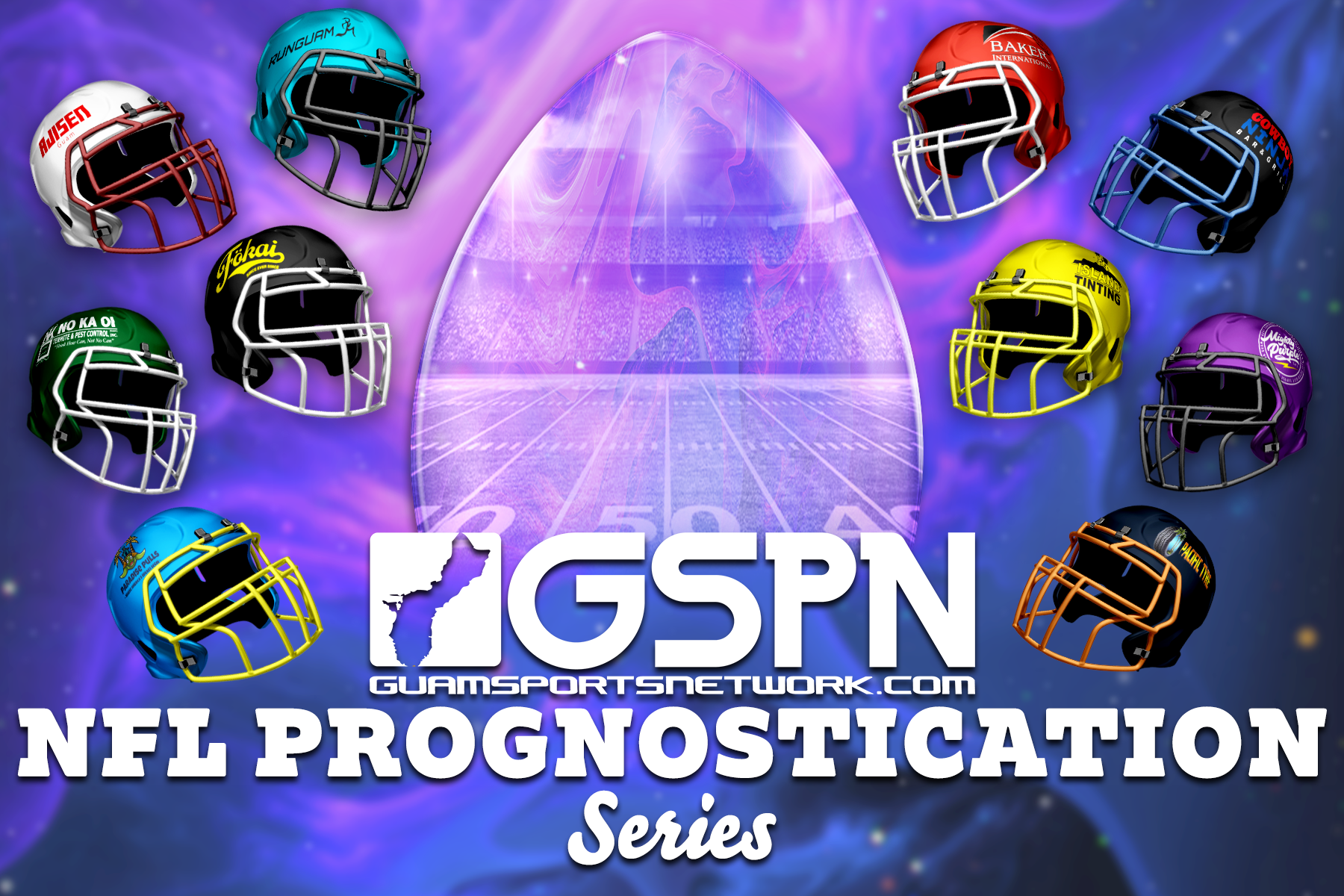 Week 1 of the 2021 NFL season is in the books so that simultaneously means Week 1 selections from our GSPN NFL Prognostication Series is also complete!
Standing on top of the mountain after one week is Roke Alcanatara and Mighty Purple, who got a very impressive 13-3 start to the season! The sleeper selections taking Houston over Jacksonville and Las Vegas over Baltimore proved big with Mighty Purple and Fokai, sitting 2nd at 11-5, were the only two teams making both those picks.
Week 1 standings
Mighty Purple and Island Tinting also weren't buying in to Aaron Rodgers's possible last ride at Green Bay as the only two who picked the Saints as winners against the former league MVP.
Four teams sit at a solid 10-6 between Cowboy Ninja, Island Tinting, Paradise Pulls and Pacific Tyre proving that we have more knowledgeable footballs fans than your average island with no affiliation with any actual NFL teams.
The Run Guam team sits one wrong pick from .500 at 9-7, who also has super Charger fan Sherwin Paet helping make picks. Desmond Mandell said they're going to try to prevent Paet from taking the Chargers each week (but why though? – Rob Balajadia) and Derek is still running away, very fast at that, from assisting in selections.
No Kai Oi is the only team to sit at 8-8 and played safe with their selections by picking the team projected to win each game. Maybe next week we'll see some risky picks!
Ajisen and Baker find themselves tied for the most incorrect picks after one week. Ajisan's Jay Onedera is a Chiefs fan so he'll tell you he only cares that his actual team is winning, for this week at least! These two teams were the only who took a chance on Dallas beating the defending super bowl champions. No surprise for Baker International given Lynnwood being a Cowboys fan so expect a Dallas lock every single week!
Biggest Surprise
The only team to select the Pittsburgh Steelers this week was Island Tinting with the other nine members riding with the hype of the Buffalo Bills.
There were only four unanimous selections that every team picked correct and all four of those unanimous picks proved a tally in the win column for all 10 teams: Seattle, San Francisco, Carolina (because who picks the Jets?) and Kansas City.
WEEK 2 PICKS THURSDAY