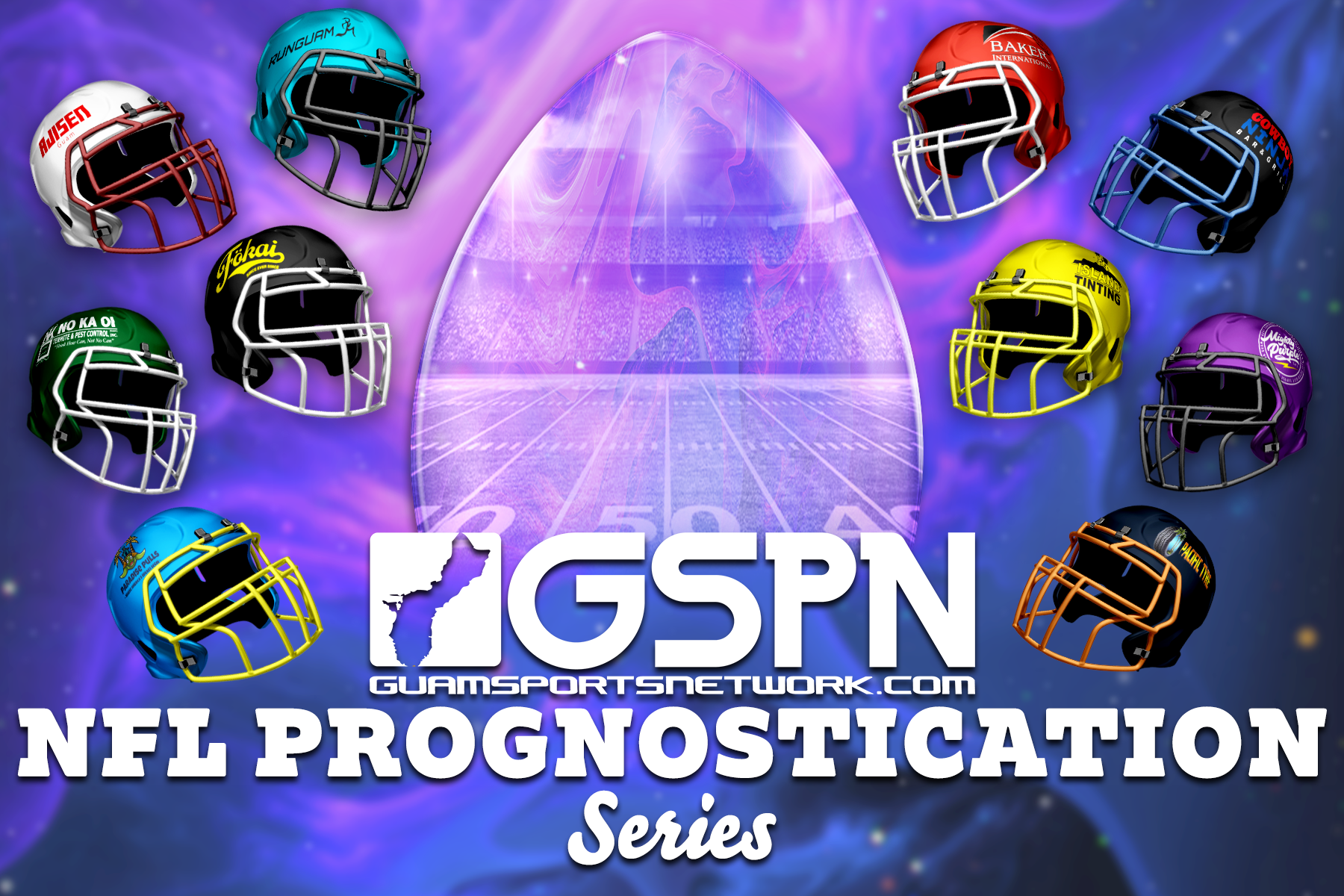 By Robert Balajadia
Week 2 saw some upsets across the board, not just within the NFL, but also in a handful of our prognosticators picks. Although, everyone in the league is now sitting above .500 so we can at least say the group we selected knows more about football than they don't know!
Let's take a look at how Week 2 went
Mighty Purple is still the holding on to the top spot, but this week it's being shared with Fokai after the some clutch selections. A last minute field goal by the team with no name crushed Roke's start to the week after his chance on taking the Giants almost paid off. Wins from the Raiders, Broncos and Washington team allowed Fokai to close the gap!
3rd place and just a game behind the top spot is Dan-dan and Cowboy Ninja. A surprise pick of the Jets over the Patriots proved to the difference this week between 1st and 2nd place, but we're positive Danny won't be picking the Jets anymore this season… right?
Bob Perron at Pacific Tyre and the Run Guam boys are tied at 20-12 as their most of their losses were shared amongst the league. Run Guam promised to try and keep Sherwin from picking the Chargers every week (even though they should have won that game if it wasn't for some terrible officiating) and at least this week it didn't pay off. The Run Guam gang is trying something new for Week 3 picking against their favorite teams in a strategy they're calling "anti-jinx" so we'll see what that even means in the Week 3 round up.
The boys at Paradise Pulls, led by Ken San Nicolas, looked like real prognosticators as one of the only two picking the Panthers over the Saints! But they were also one of the only two who picked the Jets over the Pats and Eagles over the 49ers so it was one step forward and two steps back.
Baker International rebounded from the bottom spot last week moving up three spots making them the biggest gainer on the standings!
Tied at 17-15 are Island Tinting, No Ka Oi and Ajisan. The lone pick for an Indianapolis win didn't pay off for Island Tinting who went a solid 10-6 last week! It was an up and down week for No Ka Oi, but a solid week for Ajisan who is also trying to recover from a rough 6-10 start. The Chiefs took an L this week, but J Onedera did go 11-5 to get above .500 so it wasn't a complete loss!
Week 3 picks
The Prognosticators

QUICK HITS
The Okkodo Bulldogs secured third place at the Far East Division I Girls' Basketball Tournament in Camp Humphreys, South Korea. Jasmine Samson and Haley Cabrera were named All-Tournament selections in recognition of their hard work on the court. Vaysia Blas won the 3-point shooting contest. The Bulldogs played nine games in three days with a squad of eight:
Erin Moldez
Jasmine Samson
Haley Cabrera
Sharm Tauiwei
Hanna Meinik
Jordyn Zacarias
Jordin Hernandez
Vaysia Blas