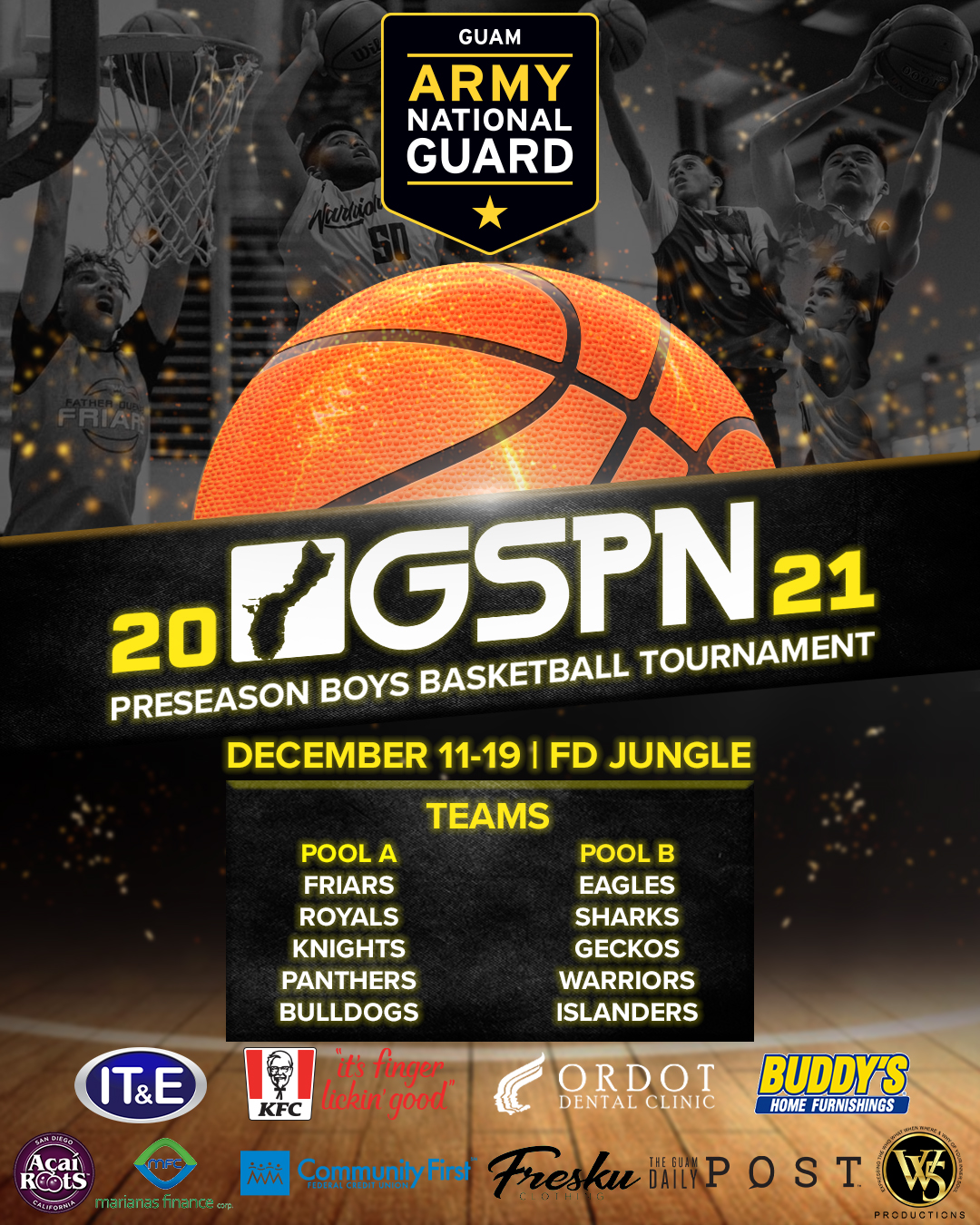 By Jay Leon Guerrero
The Sanchez Sharks are now 3-0 in pool play for the GSPN pre-season basketball tournament after defeating the GW Geckos 57-44 Tuesday night at the FD Jungle. 
Jerfick Aunu scored 11 points for the Sharks, Ralph Macaldo chipped in 10. GW fell to 0-3 for the tournament with one more game remaining in pool play. 
The ND Royals notched their first win of the tournament with a 38-27 victory over the St John's Knights. Tyler Concepcion scored 12 points to lead the Royals, Guifon Terlaje chipped in 10. 
The Royals took advantage of Knight's big man Erren Chen fouling out of the game early in the fourth quarter and pulled away with Concepcion and Terlaje hitting their jumpers. 
We've got a big game Friday night as action continues with the 2-1 JFK Islanders taking on the 2-0 St. Paul Warriors. This contest is guaranteed to be a high scoring contest tonight at 7pm. 
Here are your scoring leaders for the tournament:
Karl Vinca, JFK – 18.6
Tyler Concepcion, ND – 17.0
Treyden Rosario, GH – 17.0
EJ Cruz, SP – 16.0
Kirston Guzman, JFK – 15.3
Kaine Santos, FD – 14.6
Josiah Quintanilla, SP – 14.5
Jaden Santos, FD -14.0
Wes Keith, HCA – 11.0
Erren Chen, SJ – 10.6
Daran Treltas, GW – 10.3
Ralph Macaldo, SSHS – 10.0