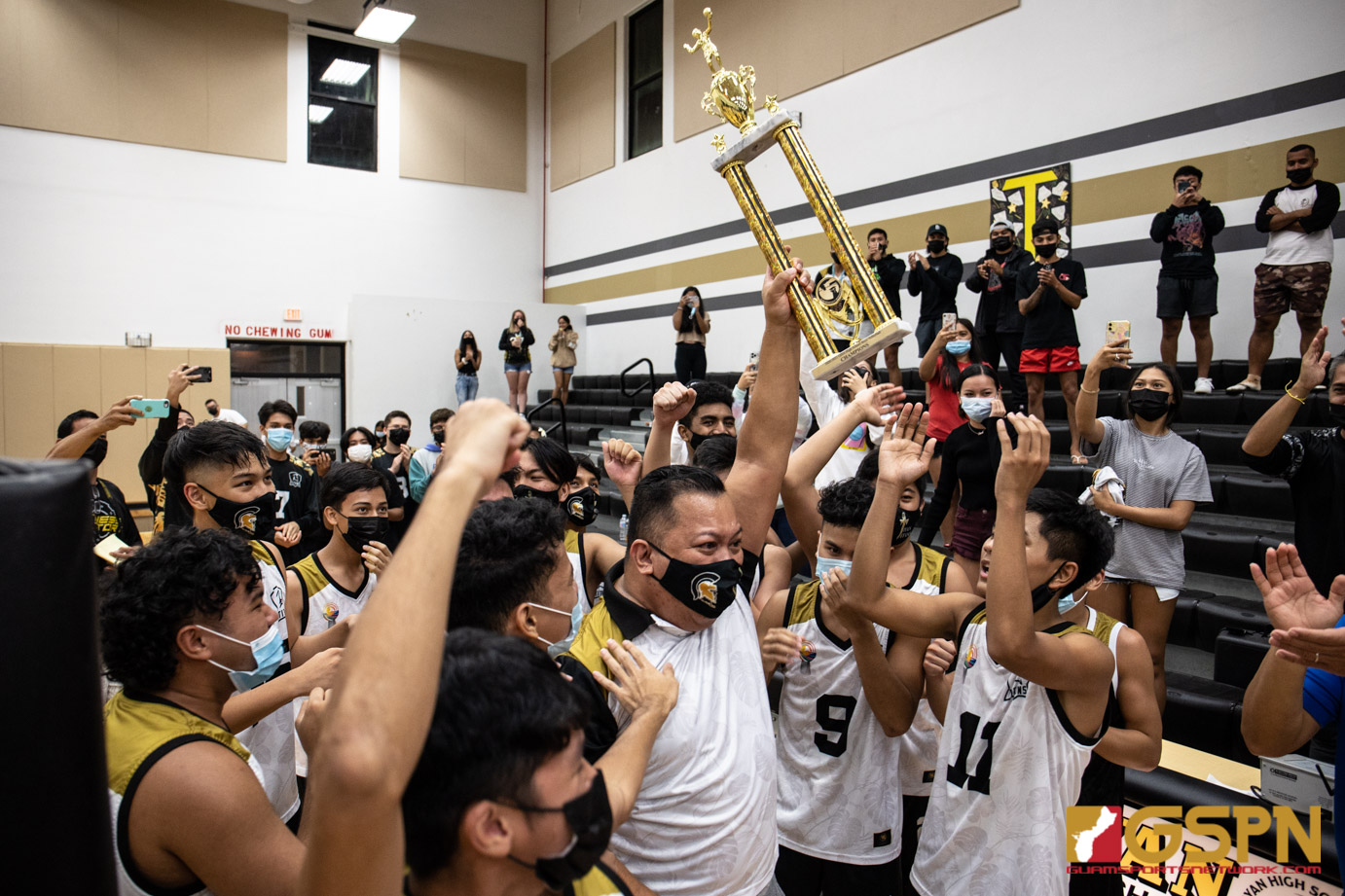 By Robert Balajadia
The Tiyan Titans were celebrating a multitude of firsts Thursday evening: first ever boys volleyball title in school history, first ever champions of the newly established ISA League and a first high school championship for head coach Rod Pama, who took over the Tiyan volleyball program for boys and girls four years ago.
The Titans played host to the Okkodo Bulldogs for the ISA Championship Game where they defeated the 2nd seeded Bulldogs in four sets 21-25, 25-20, 25-23, 25-19. Tiyan had captured the top seed in the regular season which allowed them to host the Championship game.
Titan Xander Duenas had a big night with a game-high 14 kills and three serve aces. Duenas was fired up from the jump where he collected six of his kills in the first set alone. Although, Tiyan would drop the opening set to the Bulldogs which provided the team a big wake-up call.
"I was happy to challenge such a formidable opponent… For us the 1st set was pretty hard. A lot of us were down, but we started to pick it up in the 2nd set and everyone started to find their rhythm," said Titan junior Deunas.
Tiyan used back-to-back helpings of Duenas's kills in the 2nd set to get their largest lead of that set 22-17. Duenas would add one more big kill in the set the for 24th point which would lead to the Titans first set victory, which helped settle down the team.
No one was under more pressure than Titan VJ Rosario, who was named the league MVP earlier in the week. Rosario knew plenty were watching to see the MVP make an impact in the game which he admitted brought on just a "little" bit of added pressure.
"There was just a little bit butterflies in my stomach," laughed Rosario on the nerves. "Once I got my rhythm though that's when I knew it was time to step up."
VJ would settle in nicely in the 3rd set where he would score two kills early to give his team a slim 6-3 advantage. Rosario would serve strong during a key 4-0 run to hold an 11-7 lead, adding another kill to his four total late in the set for a 20-17 lead. Okkodo would get a big block from Rylen Cajigal, but an overpass would give the Titans their 25th point to win the set 25-23.
"One hundred percent!," could be heard in the middle of the huddle from their captain Rosario in-between sets.
Tiyan got off to a hot start in the 4th, holding an 11-6 lead that forced an Okkodo timeout. Just as the Titan players started celebrating their lead, Rosario would gain command of the huddle instantly to reset their focus.
"When we're like that, a little disorderly, I try to bring everyone back together; especially calm and collected. The job isn't over and we still have to push… we can't be cheering like it's the end. I just wanted everyone to stay on task," said Rosario on what he does in those moments.
"To me that is the most important thing," said Xander on VJ commanding the huddle. "You can have the heaviest hitters, but if you don't have a 'VJ Rosario' on your team then you won't go very far. He was our backbone. I may have gotten most of the points, but it all stems from VJ."
Rosario would come out of the timeout strong, hitting Okkodo with one of his three aces on the night to go up 12-6. Duenas would continue the strong play from Tiyan with two thunderous kills to go up 16-9. Duenas would do his own damage from the service line with back-to-back aces to give his team a 21-11 lead, with Tiyan winning the final set 25-19.
After splitting their regular season meeting with the Bulldogs, the Titans went into Thursday's contest with a new approach, mostly on defense, to gain the edge.
"We changed up our defensive motions, different attacks and just a different mindset in general," said Xander.
Tiyan also got a big night from Noel Ericsson, who had seven total kills. Okkodo's Jessie Martin finished with seven kills and three blocks while teammate John Michael Medina added five kills and two blocks and fellow Bulldog Nathan Balbin added four kills and four blocks.
For Coach Pama
Down 24-19, Okkodo's final play would be an overserve to give Tiyan the final set. As the ball started to clearly sail out of bounds for the final point, the Titans collectively charged a team hug around head coach Rod Pama to celebrate his long-awaited first high school title.
"It's an incredible feeling and it's so different. I take pride at what I accomplished as a coach at Untalan with a lot of great athletes, but getting them into the high school level and seeing their game mature and just mature as young people is an amazing journey," said Pama.
The positive effect Pama has had can be felt through his players with many, if not all, more happy to win the title for coach than they were for themselves.
"This was a very special moment especially because of [Pama's] passion for the sport. He's been sacrificing his time and everything for us. We've been getting 2nd place, 3rd place, but today is finally the day where he gets a well deserved championship," said Rosario.
"This may be a first for us, but it goes all the way down to Pama… it's more important to win this for Pama than it is to win this for us," said Duenas.
When coach Pama was told what his players said about him post game even he was overcome with emotions.
"These kids did it for the legacy that I've worked to establish here for the volleyball program," said the teary eyed Pama. "I saw VJ work on his game since he was 7th grade and Xander was with me since 6th grade so having them get to this level, this is what it's about. It's not just a lesson of volleyball, but it's a lesson of life – you win some and you lose some, but it's what you learn from the wins and losses."
Members of the Tiyan Volleyball team that were under Rod Pama's first year as Titans head coach came were there to celebrate the occasion.
"We have amazing support from my players who were a part of this program and that's all I could ever ask for," ended Pama.
PHOTO GALLERY BROUGHT TO YOU BY: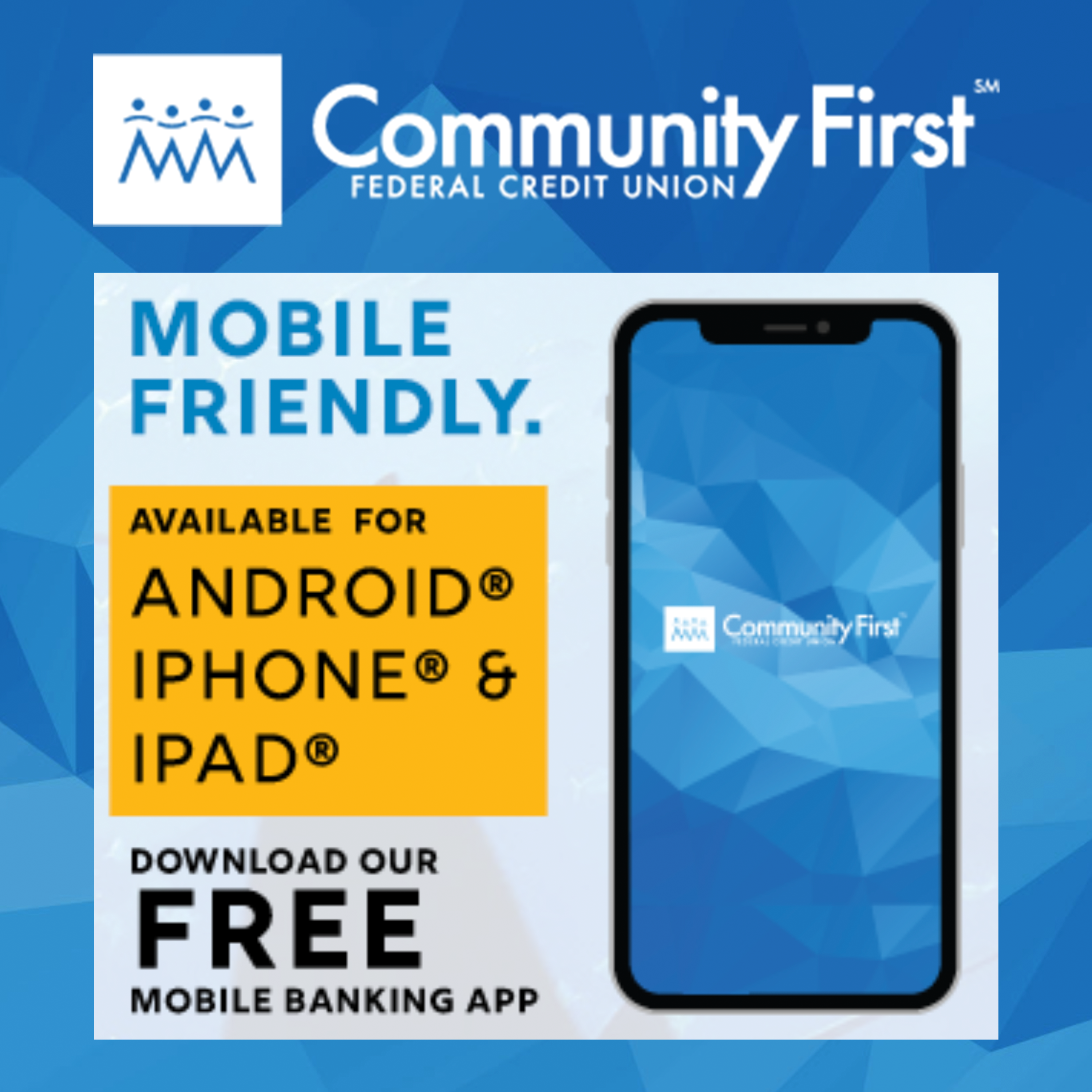 GPS Sports Calendar
SU

MO

TU

WE

TH

FR

SA
28

29

30

31

1

2

3
Events for May
31st
No Events
Events for June
1st
No Events
Events for June
2nd
No Events
4

5

6

7

8

9

10
Events for June
3rd
No Events
Events for June
4th
No Events
Events for June
5th
No Events
Events for June
6th
No Events
Events for June
7th
No Events
Events for June
8th
No Events
Events for June
9th
No Events
Events for June
10th
No Events
Events for June
11th
No Events
Events for June
12th
No Events
Events for June
13th
No Events
Events for June
14th
No Events
Events for June
16th
All of the day
TBA
Events for June
17th
All of the day
TBA
19

20

21

22

23

24
Events for June
18th
All of the day
TBA
Events for June
18th
No Events
Events for June
19th
No Events
Events for June
20th
No Events
Events for June
21st
No Events
Events for June
22nd
No Events
Events for June
23rd
No Events
26

27

28

29

30

1
Events for June
25th
08:00 AM - 04:00 PM
Guam International Raceway Park
Events for June
25th
No Events
Events for June
26th
No Events
Events for June
27th
No Events
Events for June
28th
No Events
Events for June
29th
No Events
COMING SOON …
GUAM SPORTS ON HOLD DUE TO SUPER TYPHOON MAWAR
QUICK HITS
Bishop Obispos beat Mt. Carmel for the IIAAG Middle School Girls Basketball championship 37-25.
—————————————-
The Benavente Roadrunners crushed the Agueda Pirates 17-1 to win the 76 PONY Middle School Baseball League. Rodney San Nicolas was a beat, striking out 13 batters in a complete game while going 4-for-4 at the plate, including a homer and 4 RBI.