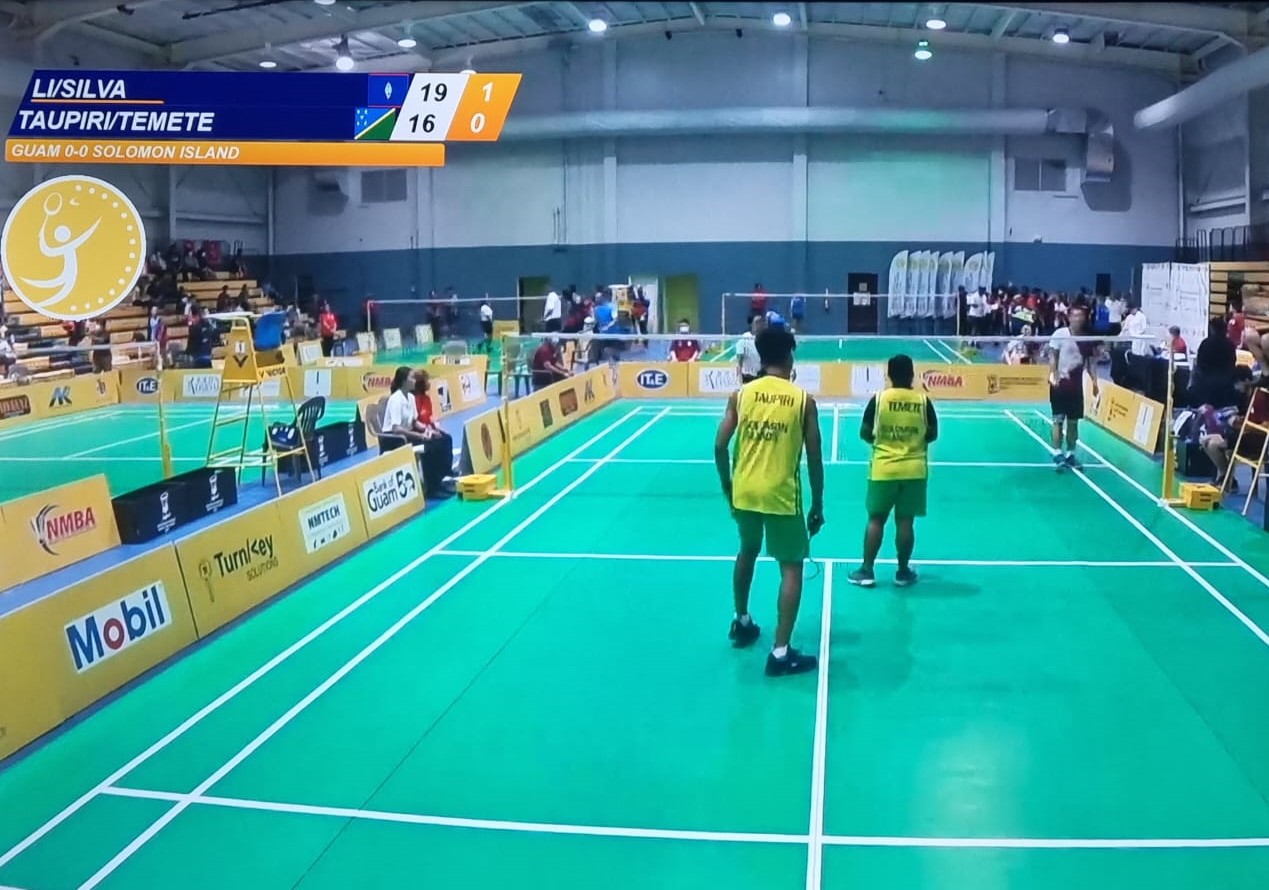 Guam dominated with a 5-0 victory over Solomon Islands – who are making their Mixed Team debut.
In their opening mixed doubles game, Joseph Taupiri and Cathrine Temete secured the most amount of points for Solomon Islands, going down 21-12, 21-17 to the more experienced Sunardi Li and Jennica Silva.
The following matches were a dominant display of badminton for Guam, who barely let their opponent into double figures for the remainder of the morning.
Later in the day in the mixed doubles, Guam fell to Wallis & Futuna 3-2
TENNIS
The tennis phenoms met their match on Monday with all players eliminated from singles medal contention. It was a tough road of competition for the young Guam team but they did well for first-timers who made it to passed the first two rounds. 
The women's doubles team of Monti Gibson and Sydney Packbier advanced to the round of 8 with a victory over CNMI's Serin Chung and Hyejin Irene Elliott. 
In the mixed doubles event, Camden Camacho and Gibson advanced with a victory over French Polynesia. The doubles teams all advance to the next round and medal contention is achievable. 

2022 GSPN I MÅS METGOT COMPETITION
2022 GSPN I Mås Metgot Competition Recap
2022 GSPN I MÅS METGOT COMPETITION
2022 GSPN I Mås Metgot Competition Recap
2022 GSPN I MÅS METGOT COMPETITION
2022 GSPN I Mås Metgot Competition Recap
COMING SOON …